Iain Speirs wins Capt. John Memorial Trust Medal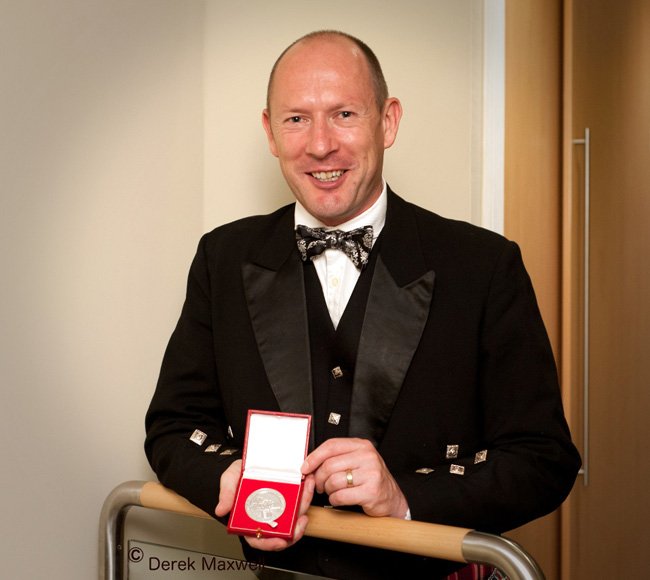 Edinburgh – August 29, 2015 – The £35 dinner-recital-competition in honour of the the late Captain John MacLellan MBE was sold out at the the Royal Scots Club, Abercromby Place, and ultimately it was local hero Iain Speirs taking the big prize against Faye Henderson, Willie McCallum and David Wilton.
Each piper was assigned a piobaireachd composed by MacLellan, and Speirs fittingly played "The Edinburgh Piobaireachd."
McCallum performed "Salute to the Piobaireachd Society," Wilton played "The Salute to the Succession" and Henderson delivered the first public airing of "For My Lass, Fair, Pretty, and Highland," the last tune that MacLellan composed, in fact for a contest organized by pipes|drums Magazine.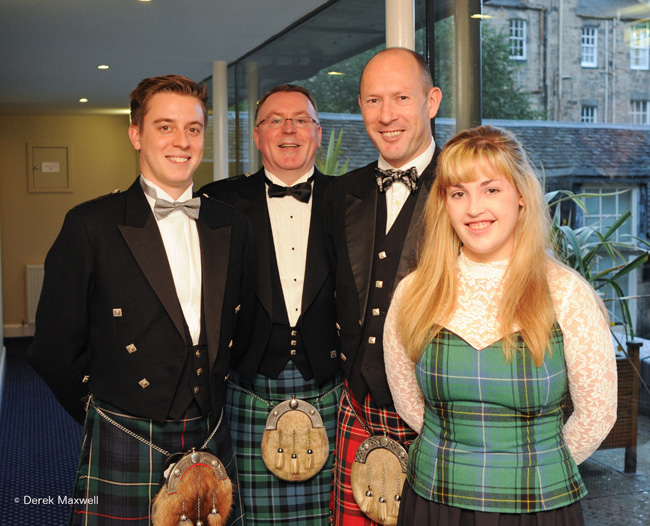 The contest was judged by Ronnie McShannon and the inimitable Euan Anderson was fear an tighe for the evening. Glenfiddich Pipes & Fiddle sponsored the event.
The timing of the annual event was moved to late-August to allow more pipers visiting Scotland for the Argyllshire Gathering and Northern Meeting to attend.
"It was a wonderful evening of music and companionship," said organizer Colin MacLellan, the son of the late Captain MacLellan. "The enthusiasm and support for this event grows every year, and we thank all who participated and attended."
Hear Colin MacLellan's rendition of the "For My Lass, Fair, Pretty, and Highland."
Captain John MacLellan was one of the greatest figures in piping history. In pipes|drums' recent effort to determine who the greatest pipers were, MacLellan made the all-time list in our Greatest 20 Pipers in History feature.