Inner-bag digital BlowPro gauges pressure consistency via iPhone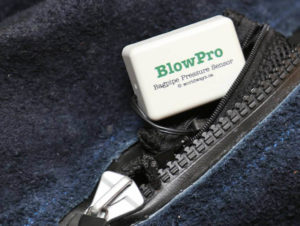 What only a few years ago might have been received skeptically as a futuristic hoax is now a real product, with the introduction of the BlowPro Bagpipe Pressure Sensor hardware and software for monitoring precise blowing consistencies and fluctuations from within a piper's bag.
Veter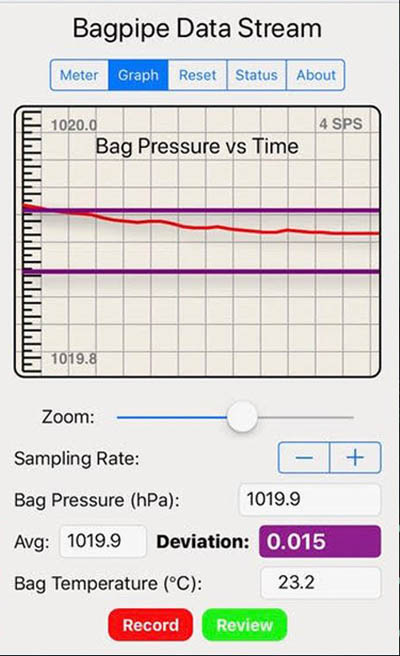 an piper Kevin McQuiggan of the Grade 2 Robert Malcolm Memorial Pipe Band has been developing the technology for several years, and over the last six months has had it in beta-testing with his band. The device comprises a hardware monitor that sits inside the bag, transmitting a signal via Bluetooth to an iPhone app.
The product can work in both synthetic and natural bags, provided it is accessible and not an overly wet environment, able to work within light seasoning.
McQuiggan has combined his piping background with his more than 40 years' experience in hardware and software development, including as a member of the Vancouver Police force for 30 years, from which he retired as Inspector of the Forensic Services/Technological Crime section.
The $119 BlowPro is available exclusively from Tartantown, which is co-owned and operated by former Simon Fraser University Pipe-Major Terry Lee, who endorses the product.
The device promises to measure pressure and blowing consistency more accurately than analog products, such as the less-expensive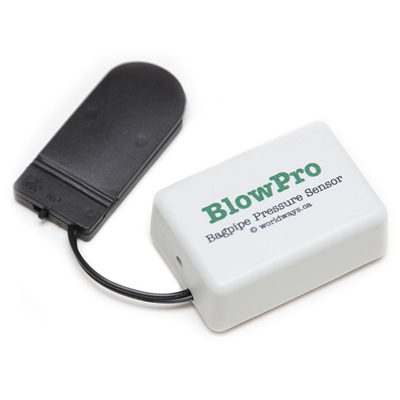 Bagpipe Gauge from BagpipeLessons.com. It measures bag pressure and temperature electronically up to 20 times per second and displays them numerically on an iPad or iPhone. (An Android version is expected in the fall.)
In what could be startling advancement for pipe bands, the software can be used across an entire pipe-section, allowing a pipe-major to monitor all pipers using the device playing in a circle at once. Discrepancies in blowing on problematic notes – such as the notoriously difficult D – or dips in pressure when a piper cuts out or makes a mistake potentially can be pinpointed to specific players either in real-time or saved for review later.
If nothing else, it could save many an innocent piper from being falsely accused by a cantankerous leader.
Pipers can individually save a historical record of their performances to monitor improvement over time. The battery-powered hardware automatically wakes up and goes to sleep after 10 minutes, maximizing time between charges.
The Robert Malcolm Memorial band purchased six units for use by newer players, but Lee said that there are not yet any bands in which all pipers are using the device.