International Women's Day 2023: Four trailblazing female pipers of the past
On this International Women's Day, frequent contributor Jeannie Campbell MBE takes a look at four remarkable female pipers of the past, including Elspeth Campbell, associated today with the great 2/4 march, but was in fact one of the first great competitive woman pipers in history.
Four sensational women pipers of the past
By Jeannie Campbell
The four women detailed here came from very different backgrounds. The oldest of the four was the granddaughter, niece and sister of Dukes and could call Queen Victoria's daughter aunt; the next was born in Gibraltar but came from a Highland and army background; the third grew up in the mining communities of Lanarkshire, but travelled to the USA, and the youngest came from a privileged, affluent background then went to live in the Canary Islands.
These four were never likely to have met but they had one thing in common: they all played the Highland pipes.
Elspeth Angela Campbell was born on 2nd November 1873, daughter of Lord Archibald Campbell and Janey Sevilla Callander. Her grandfather was the 8th Duke of Argyll, her father's brother, later the 9th Duke, married Princess Louise daughter of Queen Victoria, and Elspeth's brother Niall Diarmid became the 10th Duke in 1914.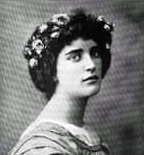 Her father, Lord Archibald Campbell, was a noted historian and a great enthusiast for piping and Gaelic. He had been a Captain in the 5th Battalion Argyll & Sutherland Highlanders and later became a partner in Coutts and Co. bankers, in London. He was a JP and Deputy-Lieutenant for Argyllshire. His publications include Records of Argyll (1885), Notes on swords from Battlefield of Culloden (1894), Highland dress, arms, and ornament (1899), Armada canon (1899), and Reveries, poems (1902). He was involved in establishing the Mod and was its first President.
In 1890, he founded the Inveraray Pipe Band and arranged for John MacColl to spend the latter part of the year 1890 in teaching the members of the new band. On New Year's day they had their first parade to Inveraray Castle, where they were met by the Duke of Argyll. The band was composed mainly of men employed on the Ducal estate and wore the uniform, the gift of Lord Archibald, similar to that worn by the old Argyllshire Fencibles in the 18th century.
Elspeth spent her childhood at Inveraray Castle. She shared her father's interests and became a capable piper who marched on parade with her father's pipe band and liked to play round the table after dinner like the Pipe-Major of a Highland regiment. She was also a founder member of the Piobaireachd Society in 1902 and the only lady member. She took an active part in the work of the Piobaireachd Society and was the Secretary for a time. In addition to the bagpipe Elspeth played the spinet, piano and harp. She became the President of the Inveraray branch on An Comunn Gaidhealach and often sang at their ceilidhs and concerts.
The newspapers have many references to Elspeth from childhood onwards as she was in demand as a bridesmaid at society weddings and later a regular attendee at balls, house parties and other events in London and Scotland.
During the 1870s and 1880s, the Duke's piper at Inveraray Castle was Duncan Ross so she may have had tuition from him or from John MacColl when he was tutoring the new band.
A reference to her tuition appeared in The Sketch on 16th August 1899 in an article about Pipe-Major Fraser of the Scots Guards: 'the Pipe-Major has taught the national instrument to, among others, Miss Elspeth Campbell, the daughter of Lord Archibald Campbell and granddaughter of the Duke of Argyll. She is a most accomplished player."
On 8th September1897 the Aberdeen Journal reported that "The Inveraray Pipe Band walked abroad in Inveraray the other day, headed by a young lady, who blew the piob mohr with all the dexterity and success of a prize bagpiper at Highland games. This was Lady Elspeth Campbell, Lord Archibald's handsome daughter. She is an expert player, and has done a good deal to make the national instrument popular in fashionable circles."
In 1898 the Ross-shire Journal reported on the Highland Gathering of the London Highland Athletic Club held on Monday 30th May at the Richmond Athletic Ground:
The fifth annual gathering of the London Highland Athletic Club was held on Monday at the Athletic Grounds, Richmond. The weather was charming, and the proceedings passed off with the greatest success. In the absence of Lord Tullibardine, the chief, who is presently in Egypt, the Duke of Hamilton presided. He was accompanied by his sisters, the Ladies Douglas Hamilton, and there was a large and fashionable attendance. Miss Elspeth Campbell, the pretty granddaughter of the Duke of Argyll, and a great favourite with all Highlanders, judged the pipe playing. The young lady had every capability of filling this office well, for she is the finest lady piper that Scotland can boast. She inherits all the family feeling for the Highlands, and everything pertaining to them and their people. She talks Gaelic as fluently as English, having learnt it in childhood. When the various competitors appeared to play the pipes, dance reels, strathspeys, or that graceful dance Seann Trubhais, her enthusiasm was quite unbounded.
One of the London papers, The Queen, The Lady's Newspaper, also reported on the event: "Miss Elspeth Campbell, who is the best lady piper in Scotland, acted as judge of the pipe playing at the fifth annual Highland Gathering of the London Highland Athletic Club, which took place recently in the Athletic Grounds at Richmond. Lady Eleanor Douglas Hamilton distributed the handsome prizes, and was presented with a beautiful bouquet."
In June 1898 the Evening Star reported, "Miss Elspeth Campbell, who is looking well this season is a most enthusiastic player of the bagpipes, and practises them for two hours every day. It used to be said that the Marquis and Marchioness of Lorne (Princess Louise) had adopted Miss Campbell. There was no actual truth in the statement, but she has we understand, a sort of open invitation to visit Princess Louise any time the fancy takes her, both are excellent friends; but her Royal Highness is hardly gay enough for her enthusiastic young relative, who revels in balls and such-like diversions, especially when London."
Miss Elspeth Campbell, is ably fostering this bagpipe enthusiasm, for she plays herself and they say plays well. Just within the last week or two Miss Elspeth has been travelling through different parts of her grandfather's dominions, accompanied only by her maid, her dog, and her pipes, and she has always been willing of an evening, in a quiet place, to sit outside her hotel and please the people by piping up a pibroch.
In August 1898 the Illustrated Sporting News reported: "With his Grace the Duke of Argyll as chieftain, Lady Elspeth Campbell and Lord Archibald Campbell as judges in chief and Lord Inveraray as secretary, the leading official positions in connection with the Inveraray Highland games were in good hands. The meeting took place on the 11th inst., with the patronage of the nobility and gentry from far and near. There were some excellent performances in the competitions."
At the Strathendrick Highland Gathering in August 1898, the judges for piping and dancing were the Hon Miss Elspeth Campbell, Inveraray Castle, Mr. James McKillop junr. Polmont, and Mr. A S McBride, Alexandria.
In September 1899, the Weston Mercury reported in an article about her father: "Lord Archibald's charming daughter, Miss Elspeth Campbell, is ably fostering this bagpipe enthusiasm, for she plays herself and they say plays well. Just within the last week or two Miss Elspeth has been travelling through different parts of her grandfather's dominions, accompanied only by her maid, her dog, and her pipes, and she has always been willing of an evening, in a quiet place, to sit outside her hotel and please the people by piping up a pibroch. 'The Campbells are Coming,' evidently."
In 1912 The Tatler, London, reported:
This week brings the Argyllshire Gathering at Oban. Here the Campbell clan reigns supreme and the Duke of Argyll is a constant attendant. Also may be seen Lord and Lady George Campbell, Lord and Lady Archibald Campbell and their son and daughter, Mr. Niall and Miss Elspeth Campbell. Among others present are often Lord and Lady Inverclyde and Colonel Malcolm of Poltalloch. The proceedings open with a muster of clansmen in the principal squares of the town, who then make their way to the games field headed by a band of fifty pipers. The sports include foot races, jumping, throwing the hammer, tossing the caber, pipe-playing, and dancing. And there are also a ball, a Gaelic concert at which Miss Elspeth Campbell often plays her pipes, and a one day's regatta in the beautiful bay of Oban. And in the corner of the games ground is a show of Highland industries such as home made tweeds, plaids, and blankets, metal- work, baskets, shawls, and stockings. Nearly every man one meets wears tartan and a clan badge in his bonnet, but the dark green and blue tartan and bog myrtle of the Clan Campbell are, of course, much in the ascendant. The Clan Campbell chief the Duke of Argyll is a Knight of the Garter and the Thistle, Keeper of the Great Seal of Scotland, and Constable and Governor of Windsor Castle. He has the fair hair and small, straight features of his race, is a man of parts, an author, a musician, and an operatic composer. Lord Archibald Campbell, his next brother and heir-presumptive, has a definite personality He went into business at an early age and is now second in command at Coutts's bank. Lord Archibald has Scotland on the brain. He speaks and writes Gaelic, supports old Scotch customs, and has done much to protect the kilt and bonnet of the Highland regiments. Also he is a charming writer in prose and verse, a clever caricaturist, and quite one of the best rink-skaters in London. Lady Archie has still much beauty, is clever and artistic, and in old days gave outdoor theatricals in Coombe Woods in the presence of royalty and smart society. Miss Elspeth is a typical Highland lassie, and Mr. Niall Campbell, an only son and a future duke, has good looks and high spirits, is a wonderful reel- dancer, and besides his rooms in Piccadilly owns a cottage in Argyllshire.
On 13th May 1914 The Sketch reported on the succession of Elspeth's brother:
The Newest Duke. The Duke of Argyll has not been much in the eye of the public. He is a clever man and one who, like the Argyll Campbells in general, keeps himself very much to himself, living at Coombe Hill Farm, among his books and his animals. Last year his father died, leaving him the heir to the Dukedom. He is unmarried, and has only one sister, who will soon be raised to the rank of a Duke's daughter. Hitherto she has been known as Miss Elspeth Campbell, a handsome and a charming woman, devoted to all things Gaelic, even to the pipes, which she plays well. During the last few years she has been much with Princess Louise and the Duke of Argyll the Princess is said to have become greatly attached to her.
So, from 1914 onwards, she was Lady Elspeth Campbell. During the following years Elspeth acted as hostess at Inveraray for her unmarried brother and continued to attend many society events, the Argyllshire Gathering and the Mod although there are no references to her playing.
Elspeth died unmarried at Inveraray Castle on 28th October 1942. She was immortalized in the pipe march named after her composed by Thomas Douglas. It was first published in Logan's Book 2 and Henderson's Tutor, both dating from around 1900 when she was still Miss Elspeth Campbell. Douglas had other tunes published but his tune for Elspeth was his most successful. Very little is known of him apart from that he was from Cowal. He may be Thomas Douglas born in 1858 who was living in Dunoon in 1871 and 1881. By occupation he was a joiner.
Annie Campbell was next in order of age. She was born on 3rd December 1879 in Gibraltar and baptised on 16th January in the Presbyterian church of the garrison. Her father Duncan Campbell was born at Kinnoull in Perthshire on 29th March 1840. He enlisted in the 79th Queen's Own Cameron Highlanders at Perth in April 1858. He is possibly the Duncan Campbell listed in the 1861 census at Edinburgh Castle as a soldier aged 20 and born in Perthshire, although he is said to have served in India 1860-1871. He became Pipe-Major of the 79th in 1877 and continued in that position until 1880. He married Ann McCallum from Ardchattan, Argyll, and in 1876 they were living at the military barracks at Ballater in Aberdeenshire where their son Duncan was born on 3rd October. He then served overseas at Gibraltar where Annie was born. He retired in 1880 after 21 years service and became Piper to the Marquis of Breadalbane and Custodian of Finlarig Castle at Killin. Duncan served with the 2nd Perthshire Rifle Volunteers from 1881 to 1887 and then the Killin Company 5th Volunteer Battalion, Black Watch from 1887 until 1901. By 1883 Duncan was Pipe-Sergeant of the Breadalbane Pipe Band under PM Duncan MacDougall. Duncan led the band of the Volunteers when it played at Queen Victoria's Diamond Jubilee in London in 1897. He remained in Breadalbane's service for 41 years. He composed "Captain Campbell of Drumavoisk" and several other tunes.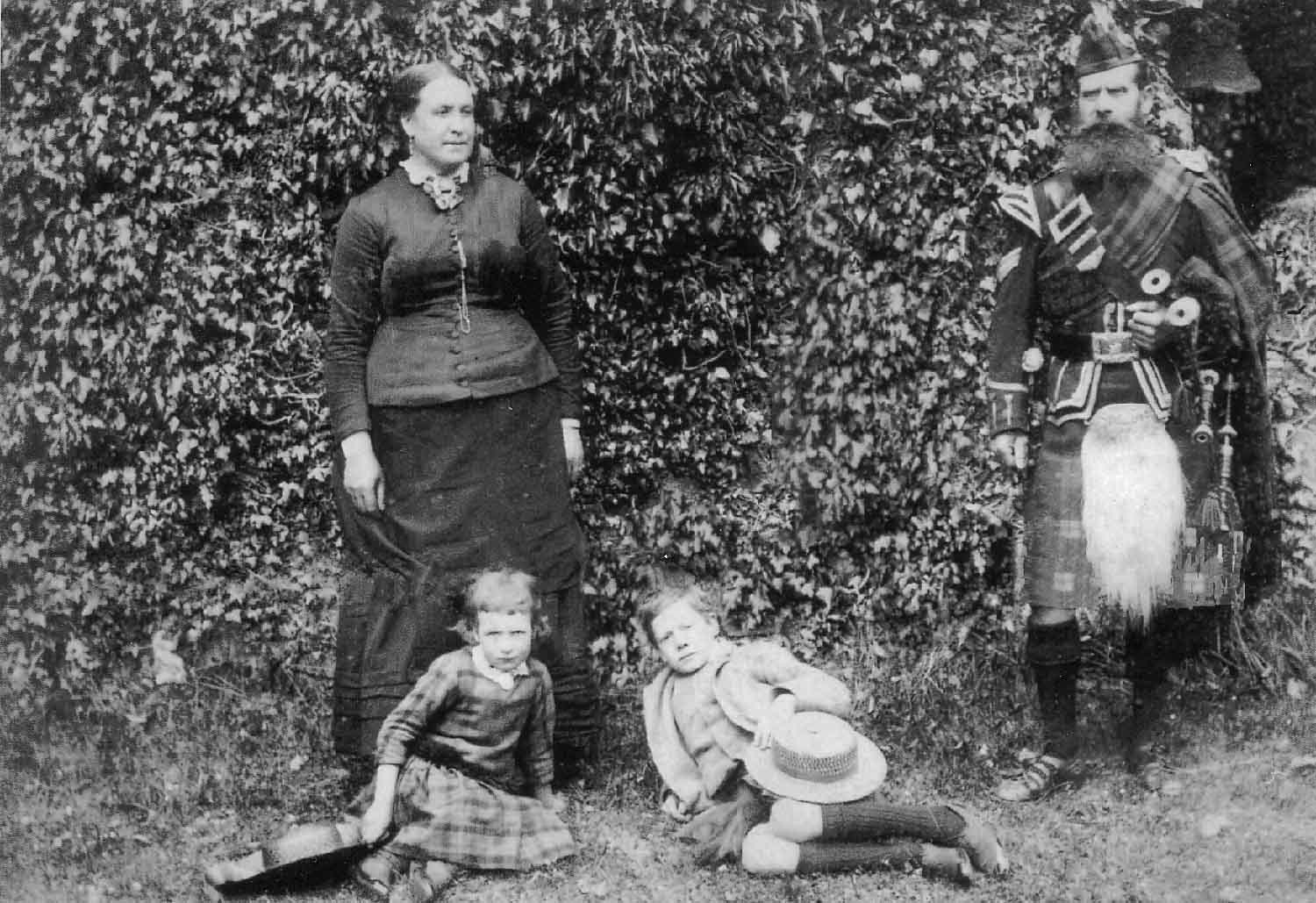 Annie was a dressmaker, according to the 1901 census and her marriage certificate. She learned piping, presumably from her father, and played at several events which were reported in the papers. For example, on 9th December 1898 the Dundee Courier reported, 'the third annual social gathering of Strathmore Celtic Society took place last night in the West End Reid Hall, Forfar. Rev. Hugh MacMaster, Dunnichen, presided, and there was a crowded attendance, many of those present appearing in complete Highland garb, while the ladies wore to a greater or less degree the tartan of the clan to which they respectively belonged. Round the hall were also exhibited specimens of tartans of the various clans, along with the floral badge of each."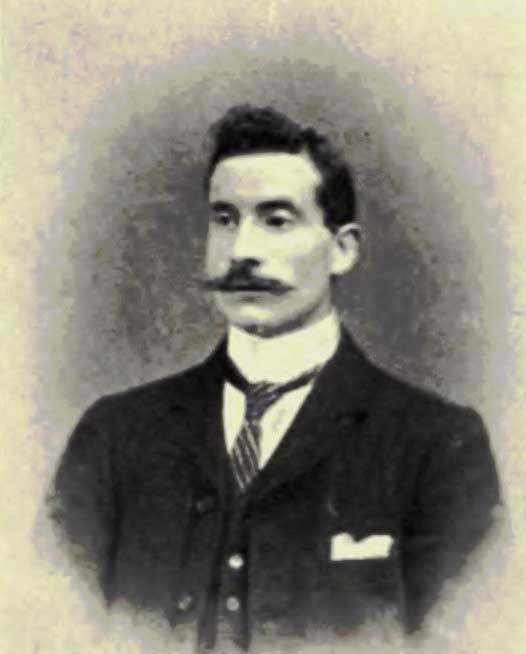 After reporting on the speeches, the report continued, with the entertainment. "A feature of this part of the proceedings was the pipe music of Miss Annie Campbell, Finlarig Castle, Killin, which was received with the utmost enthusiasm. Mr. D. W. Neill acted as accompanist to the various artistes, and afterwards led the string band which supplied the music for the assembly which followed the concert. The pipe band of the Society, under Pipe-Major James Smith, also contributed to enliven the proceedings associated with a most successful gathering. The arrangements of Mr. Alexander Mackintosh, Fair Lodge, the enthusiastic secretary of the Society, were in all respects admirable, and contributed in no unimportant degree to this result."
On 27th February 1901 the Falkirk Herald reported:
Thistle Football Club's Entertainment and Dance. This club gave elocutionary and musical entertainment in the Russell Memorial Hall, Longcroft, last Friday evening on behalf of the funds of the club. The hall was completely filled, and the chair was occupied Mr. T. Walker, manager, Banknock Collieries, and president of the club, and the entertainers were Mr. W. S. Vallance, the popular elocutionist, and Miss Annie Campbell, Killin, lady piper, the latter being the first lady bagpipe player who has visited this district." After detailing the performance of Mr. Vallance the report went on, "A special feature of the programme was the bagpipe playing of Miss Annie Campbell, Killin, whose performances were characterised by precision, taste, and wonderful execution, and whose efforts earned repeated encores. She took part with Mr. Vallance in the reading of "The Death of General Wauchope" by playing with solemn effect "The Flowers of the Forest" and "Lochaber No More." Her other selections were marches, "Farewell to Gibraltar," "The Campbells are Coming," "The Cock of the North," "Glendaruel Highlanders," and "Mackenzie Highlanders"; strathspeys and reels, "The Deil in the Kitchen," "The Reel is Delight," "The Deil among the Tailors," "Mrs. Macleod of Raasay" and "Mackay's Reel." At the close the Chairman warmly complimented both performers for their efforts, and called for a vote of thanks which was cordially given. Mr. Vallance replied on behalf of Miss Campbell and himself, and similarly complimented the chairman. An assembly followed, which was attended by 33 couples, the music (violin) being supplied Mr. Prentice.
There is no record of Annie playing in competition although her father was competing at the time. On 11th September 1901 the Perthshire Advertiser reported, "At Pitlochry Games playing was keen. Duncan Campbell, Killin, a player of some repute, had the first prizes for playing strathspeys and reels and marches. Dancing, too, attracted a good deal of attention and here Hugh Cowan, an Adam man, and Duncan Campbell were the winners."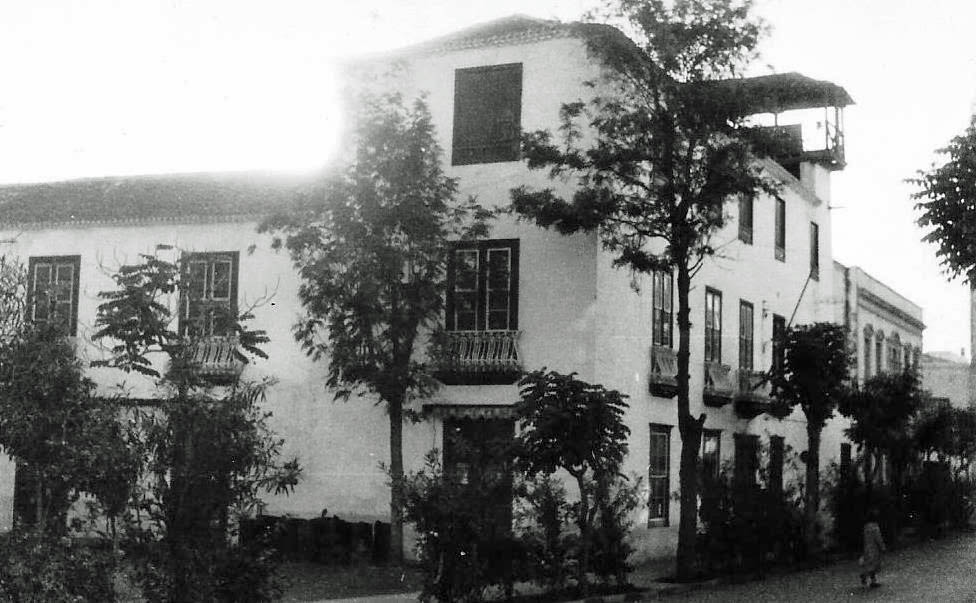 On 12th December 1901 the Dundee Evening Telegraph published a reply to a letter which had been critical of the bagpipe and pipers. The reply included this, "He further asks if there are any lady pipers. Yes, quite a host of them, from Lady Marion Campbell downwards. Two years ago Miss Campbell, daughter of Pipe-Major Campbell, Killin, played with much success at the Gaelic social held in Perth City Hall."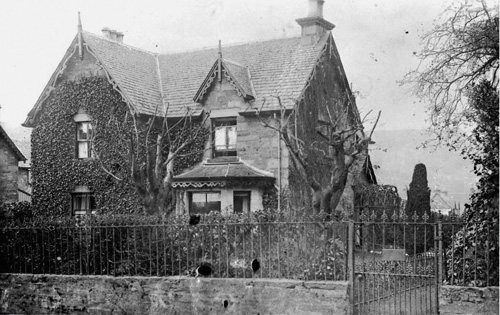 On 24th June 1904 Annie Campbell married Robert McLean, a 27 year old Master Mason. They lived firstly at Moness Terrace in Aberfeldy. In the local directory Robert's business appeared as R McLean and Co. Stonemason. Aberfeldy. In later years he was described as a Public Service Contractor. The business appears to have prospered. Annie's parents were living at the Caretaker's house at Finlarig castle in 1911 and Duncan aged 71 was still working as the caretaker. Duncan's wife died there on 29th March 1919. In December 1919 Annie and Robert bought a large house, described by the agent as "the desirable residence known as 'Allandale,' Breadalbane Villas in Aberfeldy. 2 Public Rooms, 4 Bedrooms, Bathroom (H. and C.), Kitchen, Scullery. 2 Servants' Bedrooms, Pantries."
By this time Annie and Robert had several children and a couple of years later Annie's father moved in with them. Duncan Campbell died at Allanbank on 26th July 1924. According to the death certificate he was an army pensioner. His death was reported in the Perthshire Advertiser on 30th July 1924:
Lochtayside Personality Dead. Passing of Pipe-Major Duncan Campbell. A well-known personality in the Breadalbane district of Perthshire has passed away in the person of Pipe-Major Duncan Campbell, late of Finlarig, Killin. Pipe-Major Campbell who was in his eighty fourth year, had been residing for the past few years with his daughter Mrs MacLean, Allan Bank, Aberfeldy, and for some considerable time had been in rather indifferent health. The Pipe-Major was a finely typical soldier and Highlander, and when in Highland dress presented a striking appearance. Kindly and courteous in his manner at all times, to everybody, he was a man who was held in high esteem by all who knew him. For sixty- two years he had been a piper, and for forty years he had been in the service of the late Marquis of Breadalbane. He was born in 1840 in the village of Kenmore on Tayside and enlisted as a soldier when 17 years of age. He served with the colours for 21 years, retiring from the Cameron Highlanders with the rank of Pipe-Major. He entered the service of the Breadalbanes in 1880, almost immediately after his discharge from the army. For a period of years he was pipe-major to the old 5th Volunteer Battalion (Royal Highlanders) Black Watch, and by many of the old Perthshire volunteers he is still remembered with the warmest respect. Most of the time he was in the Breadalbane service was spent at Taymouth or Finlarig. Killin, and he had many interesting stories to tell of his long connection with the Breadalbane family. He had met many notable men and women at Taymouth Castle, and he always mentioned with pride his having come into personal contact with Queen Victoria, King Edward. Emperor Napoleon III, ex Kaiser Wilhelm, King Oscar of Sweden, W. E. Gladstone and Professor Blackie. During his life he had attended Highland Gatherings all over the country, and had been a most successful competitor in the piping events. Latterly he had frequently given his services as a judge of pipe music. The funeral took place from Aberfeldy to Killin churchyard yesterday." Another newspaper report added the information that he had taken part in the Diamond Jubilee celebrations in London in 1897 and that he was familiar to visitors as the courteous well informed guide who led them round the ruins of Finlarig Castle. He had retired as guide over three years previously when he went to live with his daughter.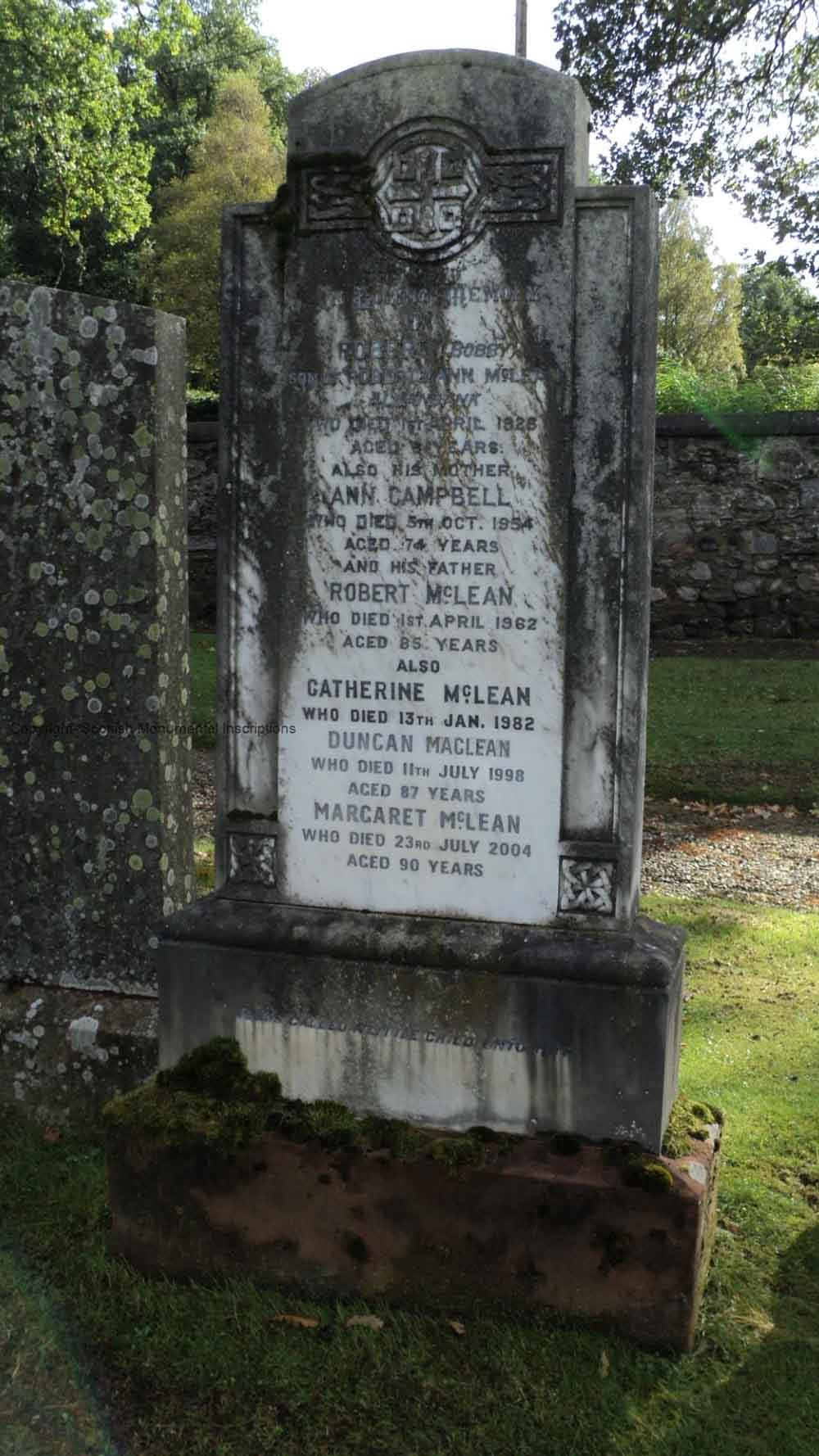 Whether Annie continued to play after her marriage is not known and there is no evidence that any of her children learned to play or served in the army. During the Second World War two of her sons served in the Air Force, a daughter served in the Navy and another daughter served as a nurse. On 21st March 1945 the Perthshire Advertiser reported, 'three of the family of Mr. and Mrs. Robert MacLean, Allanbank. Aberfeldy, have met in Ceylon. To let their parents know of the happy meeting they sent home a simple cable saying "We three have met" and signed "Catherine, Duncan. Ronald." Catherine is a third officer in the W.R.N.S., and the two boys are in the R.A.F., Duncan an L.A.C. and Ronald a Pilot Officer. They have not seen each other since 1941. Mr. and Mrs MacLean have with them at present their oldest daughter. Nursing Officer Mrs Hayns, Q.A.1.M.N.5.R., home after five years' nursing service in India."
Annie died on 5th October 1954 in hospital in Perth and is buried with several members of her family in Aberfeldy.
Annie's brother Duncan Campbell attested on 17th January 1900 in Perth to serve in the 1st Volunteer Service Company of the 2nd Bn. Black Watch in the Boer War. He had previously been serving with the 5th Volunteer Battalion Black Watch. The records show Lance-Corpl. Campbell, Duncan S. (Killin). 5th Vol. Batt. Served in South African War with 1st Vol. Service Coy., 1900-1901. He was awarded the Queen's medal, with clasps. Cape Colony, Wittebergen and South Africa, 1901. He served with the 2nd Battalion and at the Depot, being discharged in May 1901. Although army records have him as Duncan S Campbell and later records in the USA have him as Duncan Stuart Campbell his birth and marriage certificates have him simply as Duncan Campbell.
The Dundee Evening Telegraph on 12th December 1901 stated "Pipe-Major Campbell, Finlarig, Killin, who for close on 20 years worthily occupied the position of Pipe-Major 5th V.B. R.H. has now retired and his son Duncan Campbell has been appointed Pipe-Major in his room." However this information is not strictly accurate. Army records show that Duncan senior was PM of the 5th Volunteer Battalion Royal Highlanders from 1895 till 1907. His son Duncan Stuart Campbell was never Pipe-Major and only reached Lance Corporal Piper.
On 5th January 1904 Duncan married Mary McLachlan at Millport, Cumbrae. His occupation at the time was Joiner and his usual residence was Glasgow. Their first child, Mary was born in Scotland then in 1906 the family immigrated to the USA. They lived first in Wisconsin and then in Montana where more children Annie, Allister and Duncan were born. The family is listed in 1920, 1930 and 1940 US census records.
The 3rd Aug 1910 edition of the Orkney Herald gives the results of the Scottish Games held in Chicago, USA on 4th July 1910 and has Duncan Campbell winning 1st and 2nd prizes in the piping events. Whether this is the same man is uncertain. More likely is a newspaper report from the 21st November 1935 edition of the Western New, Montana. "Mr. and Mrs Hubert L Beebe entertained thirty-one of their friends and neighbours at their home last Monday evening. The main feature of the evening was music rendered on the bagpipe by Duncan Campbell of Lone Pine, Mont., who was dressed in his Scottish kilts. Mr. Donnalville of Lone Pine was also a guest at the Beebe home. He and Mr. Campbell each got their buck to take home with them." Duncan died at Lone Pines, Montana on 13th September 1942. The certificate gives his occupation as County Commissioner and his parents as Duncan Campbell and Ann McCallum.
Jessie Burnett Kirk was born in 1880 at Carluke in Lanarkshire. Her father William Kirk was born in Glasgow in 1853 and in 1874 he married Elizabeth Hill who was born in Carluke in 1856, daughter of John Hill and Elizabeth Johnstone. They had a family of six boys and three girls, including Thomas Hill, born 1842, who immigrated to the USA.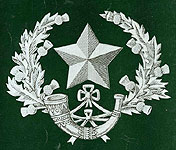 William Kirk was employed in a colliery, firstly at Carluke and then in Hamilton. Jessie was the eldest of four girls and three boys. William Kirk was the Pipe-Major of the 2nd Battalion Cameronians in Hamilton, a volunteer battalion. He was Jessie's first teacher. Jessie's first recorded public performance took place in April 1897 at a hotel in Hamilton. The event was a 'smoker" held under the auspices of the Signalling Corps of the 2nd V.B.S.R. Lieut. W. M. Kay occupied the chair, and various other officers were present among the large attendance. "One of the features of the evening was the performance of Pipe-Major Kirk and Miss Kirk, who both gave pipe solos, while Miss Kirk executed a sword dance very gracefully."
P-M Kirk appeared many times in newspaper reports, leading the band, or playing at military events or funerals and on other occasions. He died in Hamilton in 1929 aged 76.
In September 1899 Jessie played at the Lanarkshire Gathering & Highland Games where the results included:
Bagpipe music, amateur: 1. Alex M'Phee, Hamilton Barracks; 2. Miss Jessie Kirk, Hamilton; 3. James Green, Hamilton.
At a competition held in October 1900 at the Burgh Hall, Partick, the chair was occupied by Mr. Henry Whyte (Fionn), who was accompanied to the platform by Pipe-Majors F. Macrae, 3rd Bythswood, and P Henderson, 1st Lanark, John Mackenzie, Submarine Miners; Hutcheon, Govan Police Band; Kirk, SR Volunteers, Hamilton; Inspector E Henderson, Govan Police; Chief Constable Cameron, Partick; J Macdougall, Assembly Bar; Neil Macdougall, Archd Sinclair, J Cameron, representing the Islay Association; Mr. Jas Grant, Inverness-shire Association: Mr. Lachlan Macpherson, Springburn; Mr. Mitchell, Saltcoats; Mr. Jas Roy, Partick; Mr. John Stuart, Kinning Park; Mr. Johnstone, Govan, and others. There were competitions for bagpipe playing for boys under 16, and for semi-amateurs and dancing competitions. During the course of the evening Miss Jessie B Kirk played selections on the bagpipes while Miss Catherine Campbell M`Neill gave a spirited recitation, which was much enjoyed. All the arrangements were excellent, due to the attention of the secretary, Mr. Maclean Currie and his assistants, Ronald Campbell and Jas Macivor.
In March 1901 she played at a concert in Hamilton, in April a concert and assembly, in June another concert. The same pattern continued with further concerts in 1902 and 1903.
In June 1902 at the annual Highland Gathering under the auspices of the Cambuslang and District Pipe Band, held at Whitefield Park, the winner of the amateur march competition was Miss Jessie Kirk, Hamilton. She was also placed fourth in the amateur strathspey and reel.
In October 1902, a concert at Bellshill included singers, a troupe of dancers, various other artistes and Miss Jessie B Kirk Champion Lady Piper.
In February 1903, Jessie visited Campbeltown, and her visit was reported as follows in the local paper:
Bagpipe and Dancing Competition. Successful Highland Gathering. There was a large audience in the Victoria Hall on Friday evening last on the occasion of a grand Highland dancing and bagpipe competition, which turned out to be a splendid success. There were no fewer than 85 entries, and the committee were fortunate in acquiring the services of Miss Kirk, the celebrated medallist lady piper, whose playing was a feature of the entertainment. Major J N Mactaggart presided, and was supported by Major T L Brown, of the Rifle Volunteers and Mr. John Mackay, of the 4th Battalion Argyll and Sutherland Highlanders, was judge. The chairman made a few appropriate remarks at the outset and said he was very glad to know that piping and Highland dancing were very much more popular here than they were some years ago. He thought competitions such as these should be encouraged, as they were a very useful and a very fine recreation. The lady piper first gave selections, and earned the heartiest eulogiums for her first-class playing. Thereafter the competitions proper were entered upon, and were carried through with the keenest zest and friendly rivalry by those engaged, the various events affording the audience an entertainment of the first order. The following were the awards: Bagpipe playing. Marches (open to all) 1. Alex McCallum, 2. Edward McTaggart, 3. Wm. Ferguson. March, Strathspey and Reel (confined to Campbeltown parish) 1. John McCallum, 2. R McTaggart, 3. Robert McLachlan.
Strathspey and Reel (open to all) 1. William Ferguson, 2. John McCallum, 3. John McMillan.
Dancing. Highland Fling (open to all) 1. G M MacIntyre, 2. W Ferguson, 3. James Merrilees.
Scotch Reel (open) 1. G M MacIntyre, 2. W Ferguson, 3. Donald Campbell. Highland Fling (confined to Campbeltown parish) 1. A Brown, 2. D McLean, 3. D Brown. An assembly followed, music for the dancing being supplied by Miss M K Macarthur on the pianoforte. At intervals the pipe band, under Pipe-Major Mackay (and including Miss Kirk the lady piper) marched round the hall playing inspiring selections. Pipe-Major Mackay supplied the music for the reel, and also sang the song "Comrades." Everything passed off without a hitch, dancing being continued till about 3 a.m. The arrangements were in the hands of the following capable committee- Sergeant Instructor Scott, and Messrs Donald McCallum, Robert Crawford, Neil Campbell and John McLean.
Another concert was reported in the Wishaw Press in March 1905 Miss J. Kirk, lady piper was one of those appearing. Later that year Jessie left for a visit to the USA where she would be staying with her mother's brother. She left on the steamship Caledonia, sailing from Glasgow on 25th March and bound for New York, a journey expected to take 24 days. From the passenger list she appears to have travelled alone. Her visit was reported in the Motherwell paper but not until 1908.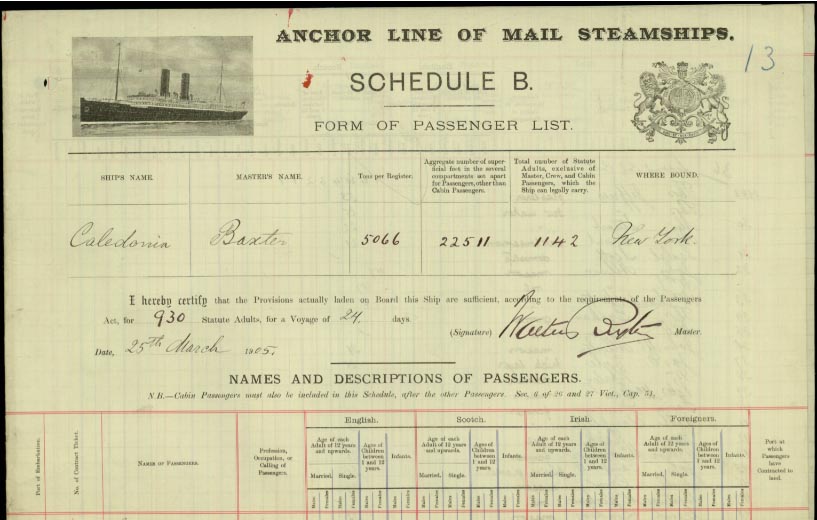 Jessie's trip was covered in some detail by the Pittsburg Daily Headlight, published in Pittsburg, Kansas, which had several references to her, although the papers contained no photographs. 29 April 1905:
A Bagpipe Expert. Scotch Girl Who has Won Many Medals Visiting in Pittsburg. Miss Jessie Kirk a Scottish lassie, is visiting in Pittsburg, the guest of her uncle and aunt, Mr. and Mrs Thomas Hill, of 1302 N. Smelter Ave. Miss Kirk is an expert bagpipe player, and has the honor and distinction of being the lady champion of Scotland pipers. She is the daughter of Wm Kirk Pipe-Major of the famous second Cameronian Volunteer rifle band. Her home is in Hamilton, Lanarkshire, Scotland, and she arrived from Scotland only a few days ago. Miss Kirk has many loving cups, and other trophies, and 62 valuable medals which have been awarded her. This is her first visit to America. She will play a bagpipe solo at the Sunday school of the Second Baptist church tomorrow morning, in Scotch bagpiper costume.
29 April 1905: "In Scottish attire Miss Kirk the lady bagpiper, will appear at Sunday school Sunday morning at the second Baptist church tomorrow. All children come out and bring your parents."
13 May 1905: "second Baptist Church. Bagpipe solo by Miss Jessie Kirk of Hamilton, Scotland."
23 May 1905: "Miss Jessie Kirk went to Ottawa, Kas., last night to play at a Red Men's entertainment in that city."
27th May 1905: "Miss Jessie Kirk returned last night from Ottawa where she played at the Red Men's entertainment. Miss Kirk will play at Camp 15 tomorrow afternoon."
20 June 1905: "Blacksmith Tom Hill accompanied his daughter Bertha and niece, Miss Jessie Kirk to Kansas City, where they will visit Mr. Hill's brother."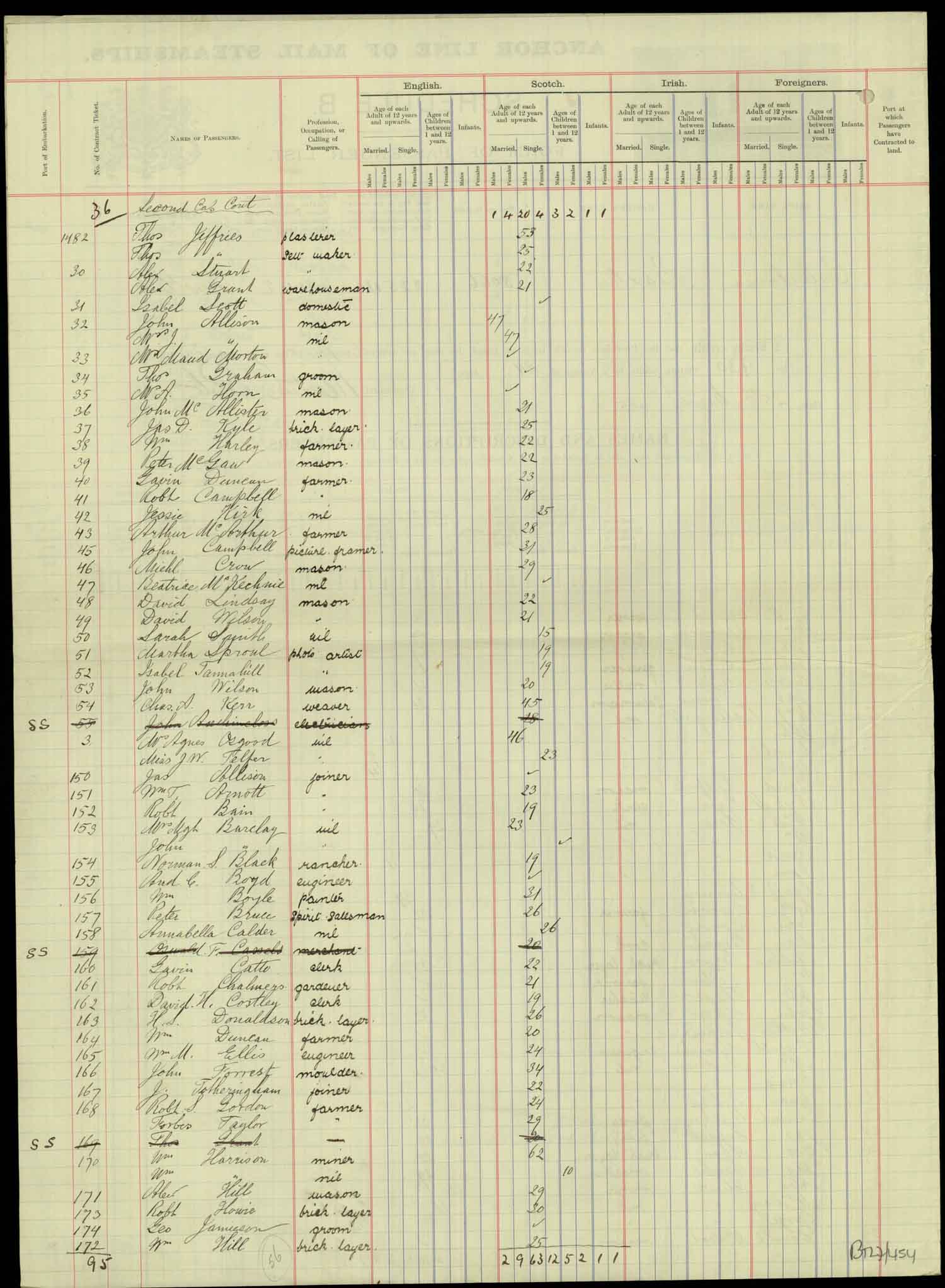 22nd July 1905: "Miss Jessie Kirk who has been making an extended visit in Pittsburg with relatives expects to leave soon for her home in Scotland. She will be given a farewell reception Monday night at the Second Baptist church. The reception will be given by the people of that church and by the Anti Horse Thief association. The latter association at their meeting last night, decided to join in the reception. It is expected that a pleasant time will be enjoyed. Miss Kirk is an excellent bagpipe entertainer, and will render selections. A gold medal will be presented to Miss Kirk at this reception by the Second Baptist church and the Antis, as a mark of appreciation of her services while she has been in Pittsburg. All are invited to attend the reception, which will be public."
25 July 1905: "Miss Jessie Kirk accompanied by her uncle and aunt Mr. and Mrs. Thomas Hill left on No. 2 today for Kansas City on her way to her home in Scotland."
Strangely, the 1905 papers make no mention of Jessie playing for President Roosevelt although this is mentioned later.
Jessie returned to Scotland and in December 1905 papers reported that Miss Jessie Kirk, champion lady piper of Scotland, and Pipers D. M'Farlane and T. Logan provided the music for a dancing competition at Fauldhouse.
In April 1906 Jessie married Donald MacKay, a barman living in Motherwell. Donald was born in 1875 at Durness in Sutherland, son of Robert MacKay and Johan Sutherland. Jessie's occupation according to the marriage certificate was Domestic Servant.
The Pittsburg Daily Headlight had more articles during 1908: 21 Feb 1908:
At the meeting of the Eagles last night a very important matter was completed which has been deferred for a long time. Three years ago when the state aerie was held in Pittsburg, the pleasure of the session was much enhanced by Miss Jessie Kirk, the daughter of an officer of a Highland regiment in Scotland, who fills the position of piper. Miss Kirk has the musical ability of her father, and is a rare performer on the Scottish instrument, the bagpipe. During the meeting of the state aerie Miss Kirk favoured the assembled Eagles with a number of selections upon this instrument, so strange to American people, and declining money there for, a committee was appointed to provide the lady with a souvenir of the occasion. This has not been done until the present time, but now the Pittsburg Eagles have procured a very fine gold souvenir, pendant in character, and beautifully engraved, which will be sent to Scotland to the lady. It bears the inscription, 'Miss Jessie Kirk. Present by Sunflower Aerie F. O. E. Pittsburg, Kansas.' The testimonial is a very handsome one, and will be placed among the many others with which the lady has been honored. Three candidates were initiated last night and two applications for membership were received.
27 Feb 1908: "The Eagles medal given by the Eagles lodge to Miss Jessie Kirk of Hamilton, Lanarkshire, Scotland, who played for the Eagles in Pittsburg some time ago, also in some of the churches, was turned over by Mr. Edmiston to Thomas Hill, uncle of Miss Kirk and by him was sent last Monday morning to her in Scotland."
2 May 1908: "Jessie is Married. Jessie Kirk the Scotch Bagpipe Girl is a Bride. Word comes from Scotland that Jessie Kirk who spent a month in Pittsburg last year and made many friends here, has been married, and is now Mrs Mackay, of Motherwell, Lanarkshire, Scotland. The Eagles lodge of this city, for whom Miss Kirk had given a bagpipe entertainment while here, sent her a handsome medal, and a copy of the Motherwell, Scotland, Times has been received acknowledging the receipt of the medal. The Times says, "honour has recently been paid one of our townswomen who is a famous bagpipe player, by an American society, called the Eagles, who have sent Miss Jessie Kirk as she was formerly known, now Mrs Mackay of Motherwell, a souvenir. This gift has come to hand and is a very fine gold souvenir."
22 July 1908: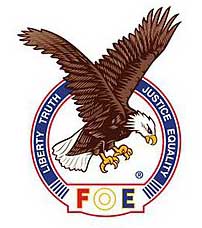 Died in Scotland. Jessie Kirk, the Bagpipe Player is Dead. Pittsburg Eagles had sent her a Medal – Died soon after receiving it. Speaking of the death of Mrs Duncan Mackay, so well known here as Miss Jessie Kirk, which occurred in her native land, Scotland, The Glasgow Weekly Mail, published in Glasgow Scotland, says, "Many will regret to learn of the death a few days ago at her parents" home in Hamilton of Mrs Duncan MacKay, better known to a wide circle as Miss Jessie B Kirk. For ten years prior to 1906 when she married. When she was married, Miss Kirk was one of the best known and familiar figures at Scottish Highland gatherings. As a lady piper she enjoyed a large share of popularity, and along with her talent she evinced many good qualities of heart and mind. That added to the esteem in which she was held. Born at Carluke just twenty-seven years ago, Miss Kirk, under the tuition of her father, Pipe-Major Kirk of the 6th (Cameronian) Scottish Rifles, became proficient as a player of the national instrument, and at the age of fourteen made her first appearance in public as an amateur piper. She attended with much regularity for ten years the Highland Gatherings throughout Scotland, and in all she won about fifty medals and two cups with numerous other prizes in kind, she usually played at these competitions in Highland costume. A notable event in her career happened in 1905 when she visited the United States and spent four months in the provinces. While there she received a flattering reception from both the press and public, but the crowning triumph of her visit was an invitation to play before President Roosevelt. So well did she please the famous statesman that he presented her with a gold ring artistically engraved and bearing her own monogram, as a mark of his appreciation. She drew large audiences in the states and the fact that she assisted several deserving objects without fee greatly enhanced her popularity. Not long ago a memento of her visit reached her in the form of a gold souvenir beautifully engraved the gift of the Sunflower Aerie F. O. E. Pittsburg, Kansas. Miss Kirk succumbed to a brief illness and her remains were interred in Hamilton Cemetery. A landau filled with flowers from friends at home and at a distance was one of the chief objects in the solemn cortege.
Many Pittsburg people will remember her visit to Pittsburg and the many entertainments given by her at public gatherings by request. During the time she lived in this city and in Chicopee she made many friends who regretted very much when they heard of her death.
Returning to the Scottish papers, this report appeared in the Motherwell Times on 3rd April 1908 but this and the later report of her death repeated much of the information in the Pittsburgh paper, although there were some additional facts:
Honour has recently been paid one of our townswomen, who is a famous bag-pipe player, by an American Society called the Eagles. A Pittsburg newspaper says that at a meeting of the Eagles held the other week a very important matter was completed, which has been deferred for a long time. "Three years ago when the State Aerie was held in Pittsburg, the pleasure of the session was enhanced by Miss Jessie Kirk, the daughter of Pipe-Major Kirk, or the 2nd Volunteer Battalion (the Cameronians) Scottish Rifles. Miss Kirk has the musical ability of her father, and is a rare performer on the Scottish instrument, the bagpipes. During the meeting of the State Aerie Miss Kirk favoured the assembled Eagles with a number of selections upon this instrument so strange to American people, and declining money therefore, a committee was appointed to provide the lady with a souvenir of the occasion. This gift has now come to hand, and is a very fine gold souvenir, pendant in character and beautifully engraved. It bears the inscription 'Miss Jessie Kirk. Presented by Sunflower Aerie F.0.E., Pittsburg Kansas.' This highly gifted lady is now married and resides in Motherwell, her married name being Mrs Mackay. She was about four months in the States and during that time won several prizes, and had the singular honour of playing before President Roosevelt. Her medals make a brave show, she having been the recipient of over fifty medals won in Scotland for bagpipe playing at various competitions, besides a number of cups and other prizes. This latest testimonial to our gifted townswoman is a very handsome one, and will no doubt be placed among the many others with which she has been honoured.
 The organization mentioned in the report was the Fraternal Order of Eagles, Pittsburg Lodge, an international non-profit organization, which "unites fraternally in the spirit of liberty, truth, justice, and equality, to make human life more desirable by lessening its ills, and by promoting peace, prosperity, gladness and hope."
The Fraternal Order of Eagles was founded on February 6, 1898 in Seattle, Washington.
In April 1898, the membership formed a Grand Aerie, secured a charter and developed a constitution and by-laws, with John Cort elected the Eagles' first president.
Jessie died on 19th June 1908 in Hamilton. According to the death certificate she was aged 28. The cause of death was Cardiac Disease (mitral regurgitation) and acute nephritis.
The Motherwell Times of 3rd July 1908 reported her death: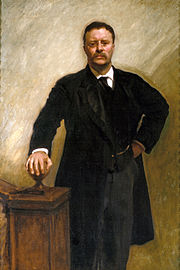 Death of a Noted Lady Piper. Regret will be felt in many circles at the death recently of Mrs Donald M"Kay, better known perhaps over a wide area by her premarriage name, Miss Jessie B. Kirk. Her death occurred at her parents" house, Maryfield, Low-waters, Hamilton, on the back of a brief illness and at the early age of 27. Though born in Carluke, Miss Kirk (to refer to her by the name by which she was most familiarly known), has resided in Hamilton almost since her infancy, her parents having removed Hamilton when she was a child. Taught by her father – Pipe-Major Kirk of the 6th (Cameronians) Scottish Rifles – she soon became a surprisingly proficient player of the bag-pipes, and from the age of fourteen until shortly before her marriage two years ago, she was regular and most successful competitor at Scottish Highland gatherings. She was also taught the pibroch by Pipe-Major Sutherland of the H.L.I. During her career as a competitive lady piper she won about fifty medals and two cups, and many other prizes in kind. She was regarded by expert pipers as exceedingly good player. Miss Kirk always competed in full Highland costume – a dress in which she presented a very becoming appearance. One of the signal triumphs of her career was her visit to the United States, where she spent four months of 1905. Here she became extremely popular, and had the great honour of playing before President Roosevelt, who presented her with a gold ring bearing her own monogram, an evidence of how much he appreciated Scotland's lady piper. It is now a much prized relic. Only recently she received from the Sunflower Aerie, F.0.E., Pittsburg, Kansas a gold souvenir beautifully engraved in recognition of the services she rendered under their auspices. The funeral was on Tuesday to Hamilton Cemetery. Behind the hearse were eight machines, including a landau filled with flowers from her numerous friends far and near. A short service was conducted at the house by the Rev. George Bell and the Rev. James M'Gibbon. Since her marriage Miss Kirk resided with her husband in Motherwell.
Jean Guthrie was the youngest of the four pipers featured here. She may have become the first piper in the Canary Islands and was probably the first female piper there.
Jean Oliphant Lingard Guthrie was born in 1904 in St Andrew parish, Dundee. Her father died when she was very young and this was reported on 30th December 1907 in the Dundee Courier:
Death of Forfarshire Laird. The death occurred on Saturday at the residence his father, the Rev. R. R. Lingard Guthrie, Taybank, Dundee, to which place he had been removed, of Dr. Roger Lingard Guthrie, a well-known proprietor in the Carnoustie district. Dr. Guthrie, who had been in indifferent health for some years back, usually wintered abroad, but this year was unable to go to the Continent. He was out and about until within three or four weeks ago, but latterly he had been confined to the house. He was 38 years of age. Guthrie was educated at Rugby, and took his medical degree at Edinburgh University. He followed his profession in London for a time, but on the death of his brother Charles succeeded to the Carnoustie estate, and took up his residence. He was a member the Town Council for several years, and was up till his death a member the County Council. Dr. Guthrie leaves a widow and four young children for whom much sympathy will be felt.
The 1911 census shows some of the Guthrie family at Barry. They are Barbara Guthrie 81, Ethel A K L Guthrie 36, Helen Agnes L Guthrie 13, Richard Kennedy Guthrie 8 and Jean Oliphant L Guthrie 6.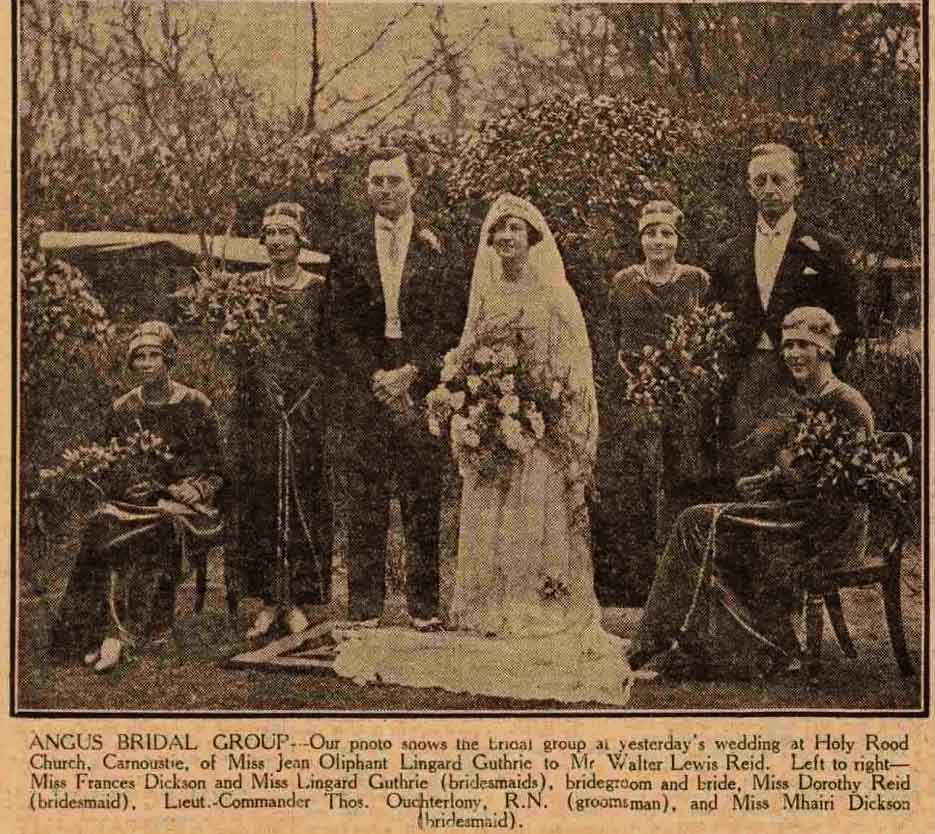 Jean was the subject of a newspaper article entitled "Bagpipe Playing as a Lady's Hobby," published by the Dundee Courier in January 1929.
Miss Guthrie Tells How She Began and of Health Benefits. Miss Jean Lingard Guthrie, Carnoustie House, is enthusiastic over bagpipe playing, and she tells something about her hobby in this interview by a Lady Correspondent. Shrill barking of three Highland terriers completely drowned Miss Jean Lingard Guthrie's greeting when I visited her at Carnoustie House yesterday. They seemed to be everywhere at once, and the result of their combined vocal efforts was worthy of a group of animals much larger than they. But it was really a welcome, not a warning, which they extended, as I discovered when they threw themselves upon me and made brave efforts to lick my hand. They were a friendly crowd. When their young mistress had succeeded in quietening them still another welcome awaited me. This time it came from a white cockatoo in a cage by the window. 'Hello,' screamed the bird cheerily, and Miss Guthrie laughed. 'Our pets are always glad to welcome visitors, you see,' she said. But it was not to talk of animals that I had come, but about bagpipes. Miss Guthrie has taken up bagpipe playing as a hobby, and has played several times at local entertainments. 'I have always loved bagpipe music,' she told me, 'and it was partly because of that and partly at the request of my brothers, who themselves were unable to learn owing the fact that they were abroad, that I made up my mind to have lessons in bagpipe playing. Pipe-Major Tait, of the Black Watch, is my teacher. I started my lessons two years ago, and I mean to continue until I leave Carnoustie. You see, my home after my marriage in April will be in the Canary Islands, and I don't expect to have an opportunity of getting lessons there,' she added with a smile. 'And what will happen to your pipes when you go away?' I questioned. 'I am taking them with me,' was the response in a tone which suggested that anyone who tried to prevent her doing so would fare rather ill. Miss Guthrie has discovered that bagpipe playing is very beneficial from a health point of view. 'since I took it up,' she assured me, 'I have never had a cold, and I am confident that it is the deep breathing exercises which are responsible. So advice to those who want be healthy is to learn the pipes.' Miss Guthrie's ambition is to be able to play pibrochs. 'It is very difficult play a pibroch well,' she said, 'and I am afraid it will be a long time before I shall able to do so. So far, I have played simple Scots airs and I dislike to hear any other than Scottish music played on the pipes. Indeed, I love all things Scottish,' she added with a glance at the green tartan kilt which she wore. Miss Guthrie does not agree with those people who believe that pipe music should be heard only in the glens. To her it sounds sweet, no matter where it is heard. 'No, I have not entered for any bagpipe-playing competitions,' she went on, 'nor do I mean to do so. It is just my hobby, and I confine my activities to assisting the local Scout Pipe Band and helping at local entertainments.' Last week she assisted at entertainment in Kirriemuir. Miss Guthrie told an interesting fact concerning her forthcoming wedding. The wedding march has been composed Pipe-Major Tait, and she is not to be allowed to hear it until her wedding day. Miss Guthrie can also claim to be a composer, for she set music to a poem written off the coast of Labrador by her brother, Lieutenant-Commander Charles Guthrie. The piece, which is called 'Canadian Caledonia,' describes the emotions of home-sick exile, and the air to which it is set has a haunting lilt well suited to the pipes. 'One of my favourite tunes is written by Pipe-Major Tait which he called 'Dick Guthrie,' after my brother.' Asked if she had any other hobbies Miss Guthrie replied that she had several. 'I shoot and play tennis, lacrosse, hockey, and cricket. Indeed possibly the one thing I am not very enthusiastic about is golf. Sport is a splendid thing for women, and though I do not think they can ever hope to as good at cricket as men, it a game which more of my sex ought to take up. I always enjoy the match which my team plays every year against the Barry Club. I shall be sorrier than I can say to desert the team and to leave Carnoustie and all my friends here.
Her brother Dick Guthrie for whom the tune was named was Major Richard Kennedy Lingard Guthrie, 1902-1990.
At a Kirriemuir Church Social held in January 1929 tea was served in the large hall, with music being supplied by Pipers Munro and Forman. This was followed by a splendid programme in the lesser hall. Pipe-Major Tait and Miss Jean Lingard Guthrie gave bagpipe selections, Miss Wedderburn Ogilvy delighted with her rendering of Scottish songs, Mr. R.J.L. Stirling and Miss E. Stirling gave violin and piano pieces, and there were exhibition dances by Miss Mackenzie, Miss Agnes Martin, and Miss Susy Stuart. Farces were played by the Misses Lingard Guthrie and M. Dixon, and by Mr. and the Misses Stirling. Votes of thanks to Rev. Harry Rorison, Miss Rorison and assistants, and the performers were proposed by Mr. H.E. Peacock and acknowledged by the rector, and Mr. Stirling. To the strains of the bagpipes, played by Pipe-Major Tait and Pipers Munro and Forman, dancing was engaged in with great zest.
On 5th April 1929 the Dundee Courier reported, "Gift of Bagpipes. In connection with the wedding of Miss Jean O. Lingard Guthrie, Carnoustie House, which takes place this month, a unique presentation is to be given her next week. Miss Jean is an enthusiastic bagpipe player, and also cubmaster of the Carnoustie Troop of Boy Scouts. The Carnoustie Scouts have hit on the rather unusual gift of a miniature set of bagpipes, which will be handed to Miss Guthrie a function in the in the Scout headquarters next Thursday evening."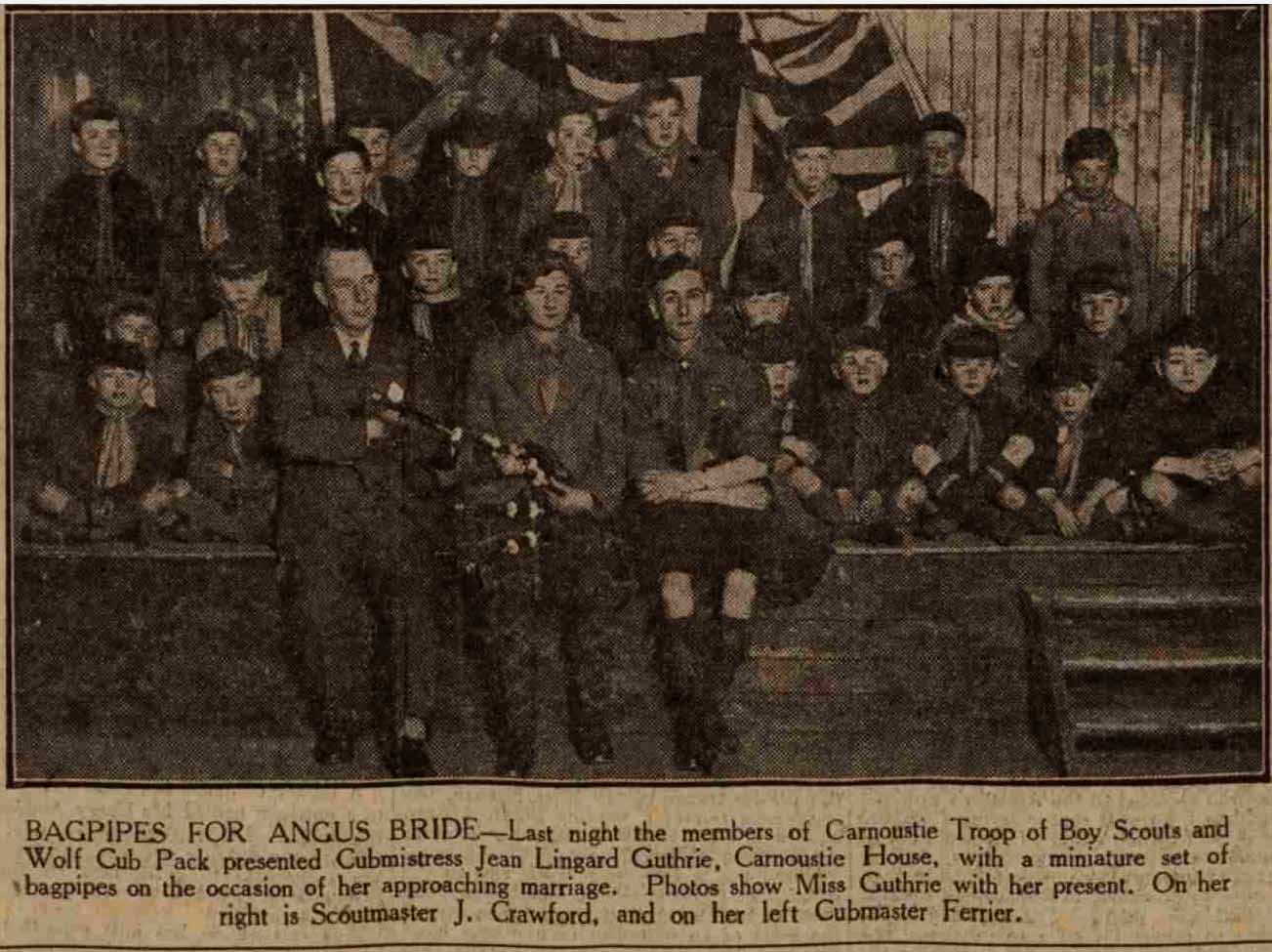 The Courier reported on the presentation on 12th April 1929:
Scouts Gift to Cub Mistress. Wedding Present for Miss Jean Lingard Guthrie. The 1st Carnoustie Troop of Boy Scouts met in the Scout Hall last night to make a presentation to Miss Jean Lingard Guthrie on the occasion of her marriage on Wednesday first to Mr. Walter Lewis Reid. It was a sad occasion for the company, especially for the younger members, to whom Miss Lingard Guthrie has acted Cub Mistress during the past two years, for they had take farewell of her, since is to make her home after her marriage in Tenerife. When she arrived at the hall, accompanied by Commander Lingard Guthrie, her brother, Walter Reid, her fiancé and Rev. H. R. Rorison, Kirriemuir, Miss Jean Lingard Guthrie was greeted by Scoutmaster J. Crawford, A. B. Mudie, secretary of the company, and Pipe-Major Tait. She wore Scout uniform and a green tartan kilt. The Scouts having assembled in horseshoe formation, the cubs forming a circle in front, Scoutmaster Crawford, in the name of the company, handed over to Miss Guthrie a miniature set of bagpipes bearing the following inscription Presented to Miss Jean Lingard Guthrie (Cub Mistress) by the 6th Angus (1st Carnoustie) Troop Boy Scouts on the occasion of her marriage.—l7th April 1929. Mr. Crawford said they greatly appreciated all that Miss Guthrie had done for the Cubs, and he could assure her that she would be sadly missed by all of them. During her connection with the pack she had endeared herself to all of them by her never-failing kindness and consideration, as well as by her constant cheerfulness, good fellowship and sympathy. Although she would be no longer with them, he was sure neither Miss Guthrie nor the company would soon forget the pleasant intimacy of those years, and they would be treasured memories to all of them. 'We give you this wedding present,' said Crawford, in token of our great regard and esteem. With it go our very best wishes for a long and happy married life. May good luck and good health be ever present in your home, and when you do come back to Carnoustie I hope you will give us the pleasure of meeting with us once more at the hut.' Miss Guthrie obviously found it difficult to return thanks, and her voice broke as she said 'thank you all very much for such a beautiful present. Whoever helped to choose it must have known me very well, because you could not have given anything that I should like better. During the time I have been connected with the Carnoustie Troop you have all shown me much consideration. I shall miss the Cubs tremendously, and I can only say that if I knew they had learned as much from me as I had learned from them I should be extremely happy. I hope you won't forget me when I am an old married woman.' The company then sang 'she's jolly good fellow,' and followed this with three rousing cheers for Miss Guthrie. When the final 'grand howl' had been given, Miss Guthrie, escorted by Scoutmaster Crawford, was played to her car by Pipers Tait, and Ballantine.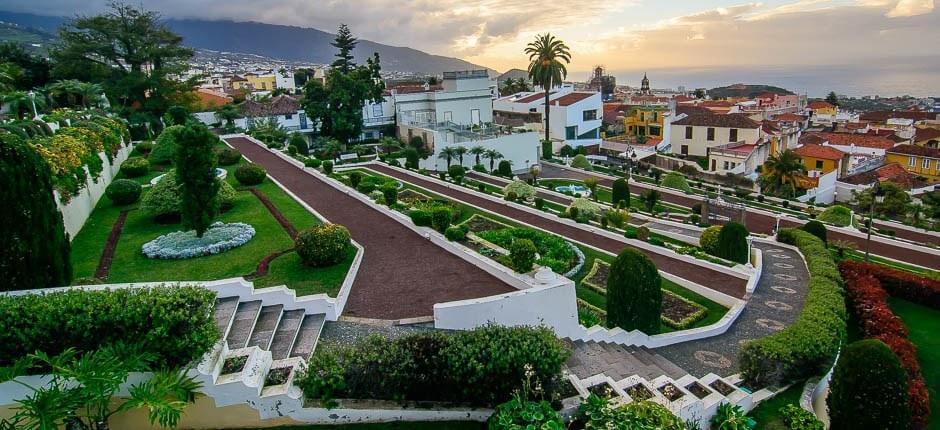 The arrangements for the wedding made it obvious that piping was an important part of Jean's life. In an interview by the Dundee Courier she was asked about the wedding and said, "We are to be driven to and from the church in our own old brougham, which has been all cleaned and made ready for the occasion. Andrew Soutar, our old coachman, who is now 65, and has been in our service since he was 16, is to drive me. He is to wear the livery which he wore until the family got their car as recently eight years" ago. This consists of cream coloured breeches, long black coat, and top hat." She was asked, "Are you going to have any pipe music?" and replied asked. "Oh, yes; Pipe-Major Tait has composed a special piece which he is to play when I come out of the church. He will walk before me to the brougham. The reception is to be held in a marquee on the lawn in front of the house, and there the Carnoustie Pipe Band will discourse all the afternoon.
Reports of the wedding described how the happy couple, led Pipe-Major Tait, who played wedding march composed by him for the occasion, left the church they passed between a guard of honour formed formed by the cubs of the 1st Carnoustie Troop Boy Scouts. Miss Guthrie had not been allowed to hear the tune before this. In the evening the Boy Scouts Pipe Band gave the people of the town opportunity of hearing the wedding march which was specially composed for the occasion and was entitled "The Road to Tenerife."
Her husband Walter Lewis Reid (born 23 August 1894 )was the son of Noel Spence Reid, DSO, MC and Cara Louisa, née Kestin. After her marriage Jean and her husband lived in Puerto de la Cruz, Tenerife, Spain where she was known to the local people as Doña Juana. During the war years she was involved in lots of War Effort activities. Her husband was appointed Vice Consul at Oratava March 15th 1945. In 1968 he was awarded an MBE.
Jean died of cancer while on a visit home in 1950 aged 45. Her death was reported in the Dundee Courier on 27th July 1950:
Well known Angus Lady Dead. The death occurred in Dundee nursing home yesterday of Mrs Jean Reid, youngest member of a well-known Carnoustie family. She was daughter of the late Dr. and Mrs R. C. Lingard Guthrie, Carnoustie House. On her marriage to Mr. Walter Lewis Reid 23 years ago she went with him to make her home in Orotava, Tenerife in the Canary Islands. She visited this country last Easter when she became ill, and was unable to return. Mr. Reid left for Orotava just about a week ago. Mrs Reid was an all-round sportswoman, being particularly well known in tennis circles. During holidays in this country she competed in the tennis tournaments at Pitlochry and Carnoustie She was one of the first Carnoustie young ladies to learn bagpipe playing, and frequently played in the grounds of her old home. There is one son and one daughter.
The Pipe-Major mentioned in the article was Pipe-Major William Sinclair Tait. He was from Carnoustie and PM of the 2nd / 4th Battalion Royal Highlanders, The Black Watch from 1914 till 1917. He formed the Scouts Pipe Band in 1923 and ran it until 1935. He played cricket for Carnoustie and appears to have been a pre War TA piper as he is in A Company 4th Bn in early 1914.
Neither the tune composed by Miss Guthrie nor the tunes composed by P-M Tait have been found.
Carnoustie House was built by Major William Philips in 1792 and bought by George Kinloch in 1808. It passed to Kinloch's daughter, Cecilia Kinloch who, in turn, passed it to her niece, Helen Lingard-Guthrie. The house and lands were bought by the council in the first half of the 20th century and the house was demolished following a fire around 40 years ago. Carnoustie House Grounds is now used as a park and is where the annual town gala is held. Part of the land is now occupied by Woodlands Primary School, Woodlands Caravan Park and the town recycling centre.
Jeannie Campbell has written Highland Bagpipe Makers and More Highland Bagpipe Makers, two excellent books on bagpipe makers, and her most recent book, Pipe Bands, is a massive work of more than 800 pages and is about to go into its second printing. In 2014, Jeannie Campbell was made a Member of the British Empire for her pioneering work and service to piping.