Inveraray 2016 Champs of Champs x 2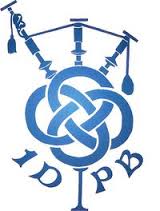 They might happily trade it for the World Championship title that they lost by one point, but Inveraray & District clinched the 2016 RSPBA Grade 1 Champion of Champions award for most overall points over the season's five major competitions by finishing second at Glasgow Green. In a reversal of fortune, Inveraray tipped Field Marshal Montgomery for the Champion of Champions title by one point.
Inveraray & District also won the 2016 Champion of Champions aggregate for drumming for the first time under six-time World Solo Drumming Champion Leading-Drummer Steven McWhirter.
In Grade 2, the Police Service of Northern Ireland took the overall band prize by winning every championship but the World's, where they finished second, in all likelihood assuring the band of promotion to Grade 1, along with Johnstone, which finished second in the aggregate, but won Grade 2 at the World's for the second straight year. With a Grade 4A feeder band that won the Champion of Champions prize for both bands and drumming in the grade, Johnstone could be more likely to make a successful longer-term transition in the top grade than many.
RSPBA Champion of Champions 2016
Grade 1
Inveraray & District (Scotland)
Drumming: Inveraray & District
Grade 2
Police Service of Northern Ireland
Drumming: Glasgow Skye Association
Grade 3A
Aughintober (Northern Ireland)
Drumming: Aughintober
Grade 3B
Prestonpans Royal British Legion (Scotland)
Drumming: Bothwell Castle (Scotland)
Juvenile
George Watson's College (Scotland)
Drumming: George Watson's College
Grade 4A
Ullapool & District (Scotland)
Drumming: Ullapool & District
Grade 4B
Johnstone (Scotland)
Drumming: Johnstone
Novice A
Dollar Academy (Scotland)
Drumming: George Watson's College
Novice B
Lochgelly High School (Scotland)
Drumming: Preston Lodge High School (Scotland)