Inverness: solo piping's crucible starts Thursday
The Northern Meeting is considered by most as competitive solo piping's greatest non-invitational test, and this year's two-day "Inverness" starts Thursday, September 4th, at the usual venue of Eden Court Theatre on the banks of the River Ness, with the major piobaireachd competitions and the Silver Star Former Winners MSR.
The sister competition to the Argyllshire Gathering, the Northern Meeting's most prestigious piobaireachd events are the Highland Society of London's Gold Medal and the Clasp, for those who have already won the Gold Medal at Inverness.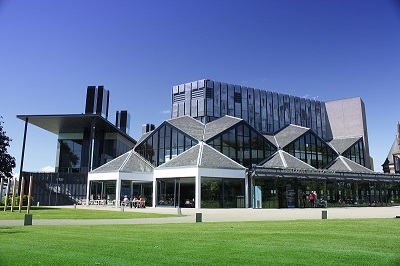 For more than 200 years, the Northern Meeting has been the scene for many historic achievements in solo piping. Winning the Gold Medal, Clasp or Silver Star at Inverness is considered an apex in a piper's career. The legendary Donald MacPherson won a record nine Clasps at the event, while the late great Alasdair Gillies captured 11 Silver Stars.
The Gold Medal is restricted to 25 fortunate applicants, and 18 are in for the Clasp, while the also tightly controlled Silver Medal for piobaireachd – an unofficial prerequisite to gain entry to the Gold Medal – will feature 28 contestants.
Eyes and ears will be on Craig Sutherland after his remarkable double-win of the A-Grade light music events at this year's Argyllshire Gathering.
Stay tuned to pipes|drums for results as they become available from the 2014 Northern Meeting.
Following are the order-of-plays for the major events.
Clasp
1 Duncan MacGillivray, Tain, Scotland
2 Angus MacColl, Oban, Scotland
3 Euan MacCrimmon, Inverness, Scotland
4 Greg Wilson, New Zealand
5 Glenn Brown, Glasgow
6 Finlay Johnston, Glasgow
7 Stuart Liddell, Inveraray, Scotland
8 Willie McCallum, Glasgow
9 Faye Henderson, Kirriemuir, Scotland
10 Bruce Gandy, Dartmouth, Nova Scotia, Canada
11 Jack Lee, Surrey, British Columbia, Canada
12 Fred Morrison, Bishopton, Scotland
13 Niall Stewart, Kyle of Lochalsh, Scotland
14 Iain Speirs, Edinburgh
15 Donald MacPhee, Alexandria, Scotland
16 Roddy MacLeod, Glasgow
17 Callum Beaumont, Bo'ness, Scotland
18 Andrew Hayes, Ottawa
Gold Medal
1 Finlay Johnston
2 James Troy, Victoria, British Columbia, Canada
3 John-Angus Smith, London
4 Alasdair Henderson, Glasgow
5 Innes Smith, Bridge of Allan, Scotland
6 Brian Donaldson, Milwaukee
7 Jenny Hazzard, Edinburgh
8 Gordon McCready, Renfrew, Scotland
9 Andrea Boyd, Ottawa
10 Jamie Forrester, London
11 Jori Chisholm, Seattle
12 Derek Midgley, Tinton Falls, New Jersey, USA
13 Allan Russell, Kelty, Scotland
14 Cameron Drummond, Perth, Scotland
15 Jonathan Greenlees, Glasgow
16 Faye Henderson
17 Alastair Lee, Surrey, British Columbia, Canada
18 Andrew Carlisle, Pittsburgh
19 David Wilton, Glasgow
20 James MacHattie, Summerside, Prince Edward Island, Canada
21 Douglas Murray, Cupar, Scotland
22 Bill Geddes, Glasgow
23 John Mulhearn, Glasgow
24 Andrew Bonar, Vancouver
25 Peter McCalister, Dunblane, Scotland
Silver Medal
1 Michael Fitzhenry, Paisley, Scotland
2 Peter Hunt, Stevenston, Scotland
3 George Stewart, Perth, Scotland
4 Stuart Easton, New Zealand
5 David Shedden, Glasgow
6 Sarah Muir, Glasgow
7 Robert Gray, Edinburgh
8 Ed Bush, Cardinal, Ontario, Canada
9 Michael Elder, Auchtermuchty, Scotland
10 Darach Urquhart, Glasgow
11 Greig Canning, Edinburgh
12 Mael Sicard-Cras, Glasgow
13 Ben McClamrock, Baltimore
14 Martin Kessler, Germany
15 Angus J. MacColl, Oban, Scotland
16 Robert Gibb, Glasgow
17 Matt Pantaleoni, St. Louis
18 Alex Gandy, Dartmouth, Nova Scotia, Canada
19 Steven Gray, Locherbie, Scotland
20 Sean McKeown, Toronto
21 Greig Wilson, Edinburgh
22 Neil Walker, Australia
23 Colin Campbell, Inverness, Scotland
24 Sandy Cameron, Roy Bridge, Scotland
25 Graham Drummond, Bathgate, Scotland
26 Decker Forrest, Isle of Skye, Scotland
27 Jason Craig, Australia
28 Connor Sinclair, Crieff, Scotland
Silver Star Former Winners MSR
1 Gordon Walker, Galston , Scotland
2 Andrew Hayes
3 Cameron Drummond
4 Douglas Murray
5 Greg Wilson
6 Peter Hunt
7 Angus MacColl
8 Allan Russell
9 Roddy MacLeod
10 Iain Speirs
11 Brian Donaldson
12 Stuart Liddell
13 Bruce Gandy
14 Willie McCallum
15 Jack Lee
16 Niall Stewart
17 Donald MacPhee
18 Fred Morrison
19 Alastair Dunn
20 Ian K. MacDonald
21 Simon McKerrell