It's now "Peoples Ford Boghall & Bathgate"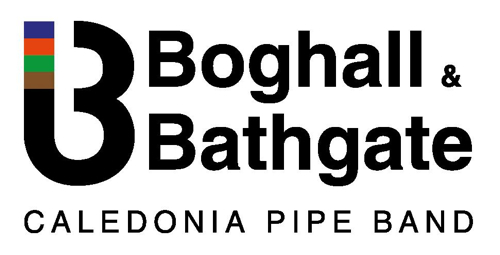 One of the world's most successful and famous bands will change its name after gaining a "substantial" two-year monetary sponsorship. It will be the Peoples Ford Boghall & Bathgate Caledonian Pipe Band for the West Lothian, Scotland, group, in an exclusive advance of the news to pipes|drums Magazine.
The band said that the sponsorship from the UK car dealer will be a financial boost that will help the organization build its teaching academy, which has been a model for bands around the world and has been directly responsible for the group's sustained level of excellence at the top of Grade 1 for 35 years.
The band did not disclose the terms of the deal, but said that it was a substantial amount of cash, and did not involve any transportation. In addition to the name-change, the band will perform on behalf of Peoples Ford at public and corporate events.
"When first discussed, the name change felt like a big hurdle to get over," Pipe-Major Ross Walker said, "but, having mulled it over for some time, we realized that it wasn't going to change the band's 'identity,' if you will. We'll still be 'Boghall,' people will refer to us as Boghall . . . the only difference is when the prizes are announced, our name will start with a P, not a B and we won't be celebrating any less for that."
Walker added that after the first two years there is a possibility that it will be extended.
"As running costs continue to rise, this sponsorship will help us continue to deliver on our ethos of growing as many of our own players as possible from the practice chanter and drum pad to the pinnacle of pipe band competition," he said.
Peoples Ford has dealerships in Scotland in Edinburgh, Falkirk, and Livingston, and in England in Bootle, Prescot, Speke and Accrington. The organization has assisted Boghall & Bathgate before.
"My association with Boghall & Bathgate Caledonia goes back to 1984 when I gave them the first sponsorship funds to aid them," said Brian Gilda, chairman and managing director of Peoples Ford. "Bringing the story full circle and up to date means that I wanted to do something in my thirtieth year in business which allows me to complete the sponsorship with the band which will be for the next two years."
Frequently cited as "the best band never to win the World's,"  Peoples Ford Boghall & Bathgate has won every other RSPBA major championship several times, and has been second at the World Pipe Band Championships frequently, including 2013.
Other well-known bands have altered their names for sponsors, including Dysart & Dundonald, Shotts & Dykehead and Vale of Atholl, and some, including ScottishPower and the Greater Glasgow Police, carry only the name of the sponsor.