Jamie Cuthill wins Pick The Glenfiddich Five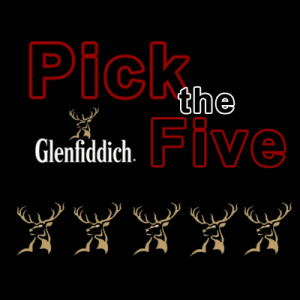 Jamie Cuthill of Golden, Colorado, was the winner of the pipes|drums Pick The Glenfiddich Five contest, which received more than 1,000 entries, each attempting to predict the top-five aggregate list from this year's Glenfiddich Invitational Solo Piping Championship.
For his canny abilities, Cuthill gets to order a brand new heavyweight custom tailored kilt from R.G. Hardie & Co., which carries a suggested price of $720.
Jamie Cuthill was the winner of a random draw, tied with three other entrants with a total score of nine points. No entrant got the result bang-on.
The overall result of the Glenfiddich was:
1st Angus MacColl (nine points – 2nd in Piobaireachd, 1st in MSR)
2nd Stuart Liddell (nine points – 1st in Piobaireachd, 3rd in MSR)
3rd Roddy MacLeod (seven points – 3rd in Piobaireachd, 2nd in MSR)
4th Willie McCallum (two points – 4th in Piobaireachd)
5th Callum Beaumont (two points – 4th in MSR)
The higher placing in the Piobaireachd event breaks ties.
Congratulations to Jamie Cuthill, and thank you to all who entered and the good folks at R.G. Hardie & Co. for contributing the fantastic prize!