Jim Kilpatrick & Roddy MacLeod Recital, Pt.2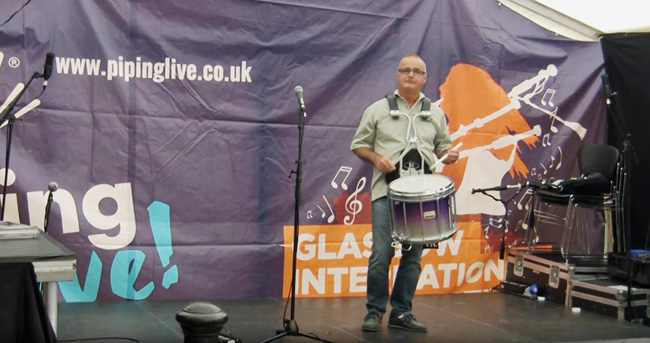 pipes|drums is pleased bring readers the second installment of videos of performances by Jim Kilpatrick and Roddy MacLeod at the Pipes+Drums Recital at the 2017 Piping Live! Glasgow International Festival of Piping.
The event marked the last time that Kilpatrick performed as a soloist while he was still an active competitor with the Grade 1 Spirit of Scotland Pipe Band, which re-formed in 2016 in Kilpatrick's final season as a leading-drummer.
+ Jim Kilpatrick & Roddy MacLeod recital, pt.1
The duet of MacLeod and Kilpatrick could well be the most decorated leadership team in pipe band history. Kilpatrick's 16 World Solo Drumming Championships, and his more than 100 pipe band drumming championship titles, combined with MacLeod's dozens of elite-level solo piping awards – including the Clasp and Former Winners MSR at the Northern Meeting and a multitude of Glenfiddich Championships – make this pipe-major and lead-drummer combination unrivalled in history.
And pipes|drums was proud to make it happen, so that we could bring it to you, our readers / viewers / listeners.
We that you enjoy the videos on the following three pages.