Johnstone jumps to Grade 1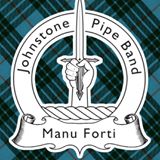 After a second straight win at the World Championships and another excellent season in Grade 2, the Johnstone Pipe Band is making the leap to Grade 1, and will do so with newly-appointed Pipe-Sergeant Dougie Campbell.
The band learned of the news following the meeting of the RSPBA's Music Board, which officially made the recommendation, pending rubber-stamp approval by the association's Board of Directors.
Known for his proficiency in helping to produce excellent pipe section tone and tuning, Campbell was the former pipe-sergeant of the Grade 1 Inveraray & District, and has a long track record at the top level.
"Moving to Grade 1, I realized the gulf between where we are and where we need to be to go into Grade 1 and to be able to compete, and therefore I wanted to appoint someone who had the experience, capability and drive to help progress Johnstone," said Johnstone Pipe-Major Keith Bowes. "I am incredibly excited to work alongside Dougie, and we will be working tirelessly with no stones unturned to make sure that we provide consistently strong performances that are always improving. I hope he can help create a band that has a long future that is sustainable. We will chip away at it bit by bit, year by year."
Campbell replaces Bowes's father, Keith Bowes Sr.: "I'd like to thank my dad for his services as pipe-sergeant over the past two years and his great source of support in the hand-over of pipe-major. This was something that he had worked hard for over the 20 years when he was pipe-major, teaching a large bulk of our current players. He will stay as a player in the band and will remain focused on building a feeder system."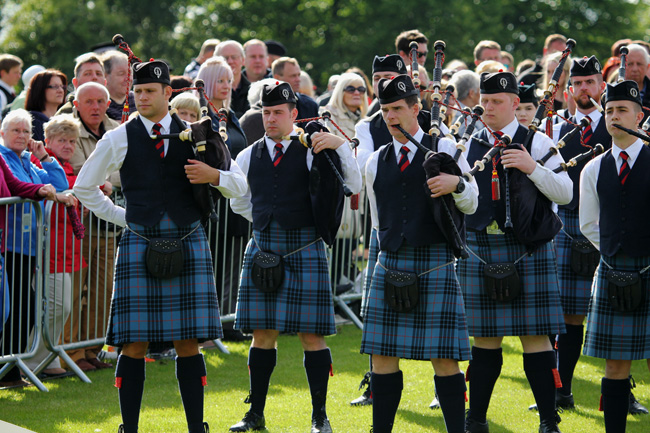 Under the younger Bowes, Johnstone mad a rapid ascent to the top of Grade 2, and finished the 2016 season on a strong note, adding members, with plans to begin a Novice Juvenile band to go along with the organization's existing Grade 4B band, in partnership with Renfrewshire Council, the Youth Music Initiative and Scottish Schools Piping and Drumming Trust. The Grade 4B also won its event at the World's and is expected to move to Grade 4A.
The move the Grade 1 is more often than not very difficult for a band to make, and perhaps the hardest there is. Bands that are accustomed to winning in Grade 2, generally stay at the lower-levels of Grade 1 for several years, making the retention and attraction of players challenging.
The most recent move to Grade 1 in the UK was by Bleary & District after the 2015 season. Bleary has so far proved that it can hold its own in the top grade.
It is expected the Grade 2 Police Service of Northern Ireland will also be moved to Grade 1.