Leask, Miller, Ross win B-big at Duncan Johnstone Memorial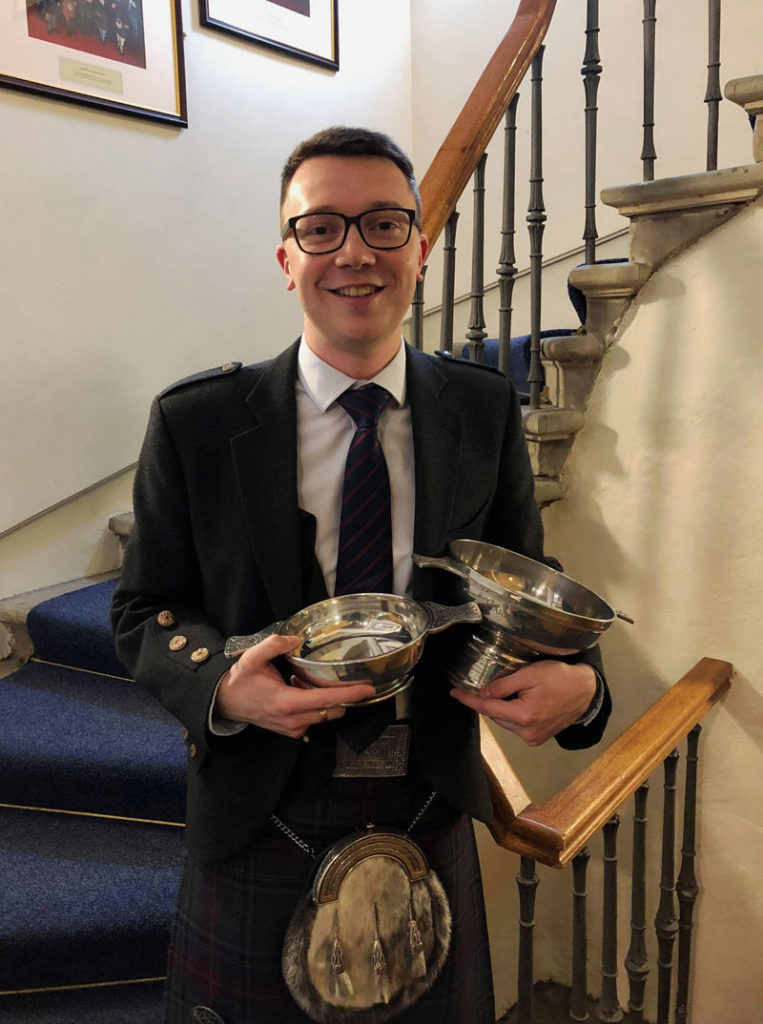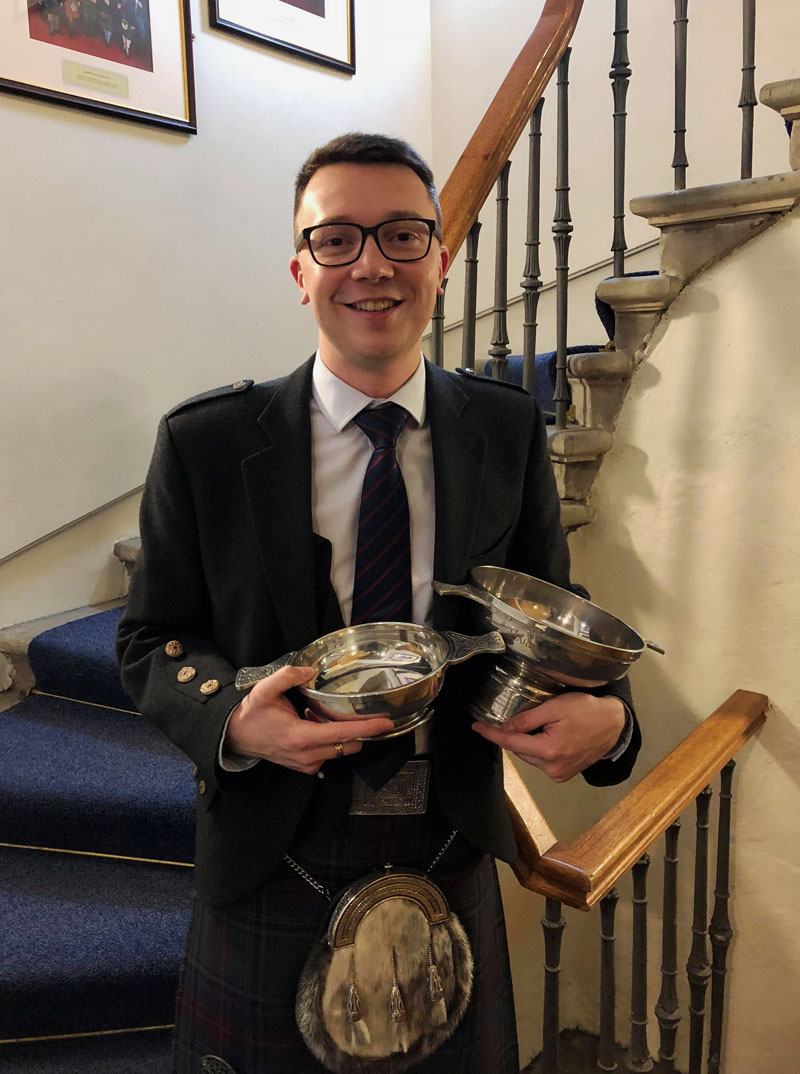 Glasgow – March 10, 2018 – The annual Duncan Johnstone Memorial Competition for solo pipers graded B or C by the Competing Pipers Association was held again in the auditorium of the National Piping Centre. Steven Leask and Ross Miller won the B-Grade Piobaireachd and MSR, respectively, while Ciaren Ross took the Jig in which all pipers could compete. Finalists for the B-Grade MSR were determined by two heats, one judged by Glenn Brown and Murray Henderson, the other by Finlay Johnston and Stuart Samson.
Because the two B-Grade prize lists were made up of completely different pipers, Leask won the overall championship by merit of his win the Piobaireachd event.
The competition was also notable in that two females assessed the piobaireachd contests, and the mother-son duo of Anne and Finlay Johnston were both judges at the event.
The competition commemorates the late Duncan Johnstone, one of the greatest light music players and composers of the last century.

B-Grade
Pioabireachd
1st Steven Leask
2nd Kris Coyle
3rd Steven Gray
4th Willie Rowe
5th Ben Mulhearn
Judges: Anne Johnston, Patricia Henderson
B MSR
1st Ross Miller
2nd Calum Brown
3rd Finlay Cameron
4th John Dew
5th Gavin Ferguson
Judges: Glenn Brown, Murray Henderson
Open Jig
1st Ciaren Ross
2nd Steven Leask
3rd Dan Nevans
4th Connor Jardine
5th Mael Sicard-Cras
Judges: Glenn Brown, Jonathan Greenlees
C-Grade
Piobaireachd
1st Andrew Ferguson
2nd Bradley Parker
3rd Dan Nevans
4th Gwanael Dage
5th Scott MacKay
Judges: Anne Johnston, Patricia Henderson
MSR
1st Bradley Parker
2nd Finlay Frame
3rd Douglas Mair
4th Andrew Bell
5th Scott MacKay
Judges: Finlay Johnston, Stuart Samson