Lee, Muir, Cassidy take major Winter Storm events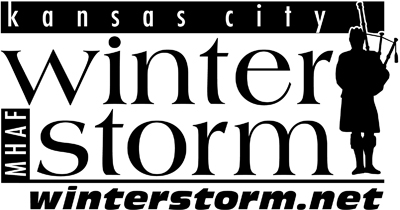 Kansas City, Missouri – January 13, 2018 – The seventeenth annual Winter Storm solo competitions drew their biggest entry yet, with more than 200 pipers and drummers competing in professional and amateur events. Alastair Lee of Coquitlam, British Columbia, and Zephan Knichel of Surrey, British Columbia, won the professional piping Gold and Silver Medal events in piobaireachd, respectively, while Sarah Muir of Glasgow took the professional light music against a staggering 48 other contestants. In the professional snare drumming, Grant Cassidy of Glasgow won the Gold Medal after a qualifying round. Andrew Elliott won both Gold Medals in the Professional Bass and Tenor competitions.
Competitions were held at the Kansas City Marriott – Country Club Plaza hotel. Many of the events were streamed live throughout the day. Winter Storm is organized by the nonprofit Midwest Highland Arts Fund.
+ Winter Storm entries pile up
Solo Piping
Professional
Piobaireachd
United States Gold Medal (14 competed, sponsored by R.G. Hardie)
1st Alastair Lee, "The Vaunting"
2nd Andrew Donlon, Germantown, Maryland, "The End of the Great Bridge"
3rd Derek Midgley, Tinton Falls, New Jersey, "The Battle of Waternish"
Judges: Callum Beaumont, Colin MacLellan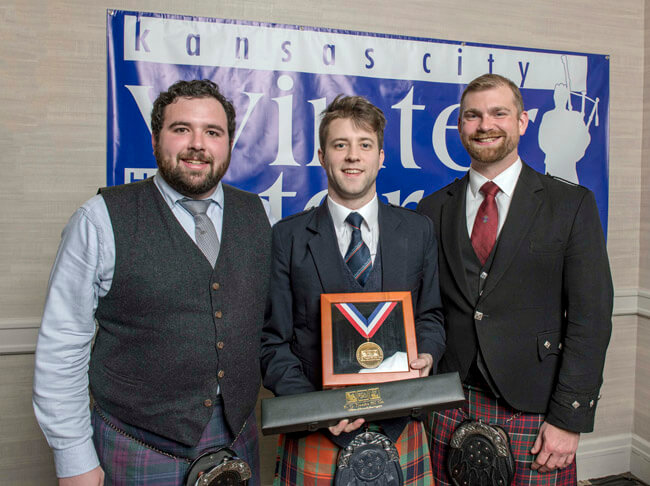 United States Silver Medal (35 competed, sponsored by McCallum Bagpipes and the MWPBA)
1st, Zephan Knichel
2nd, Andy Wilson, Dromore, Northern Ireland
3rd, Kevin McLean, Maple Ridge, British Columbia
4th, Alastair Murray, Moon, Pennsylvania
5th, John Lee, Surrey, British Columbia
Judges: Alan Bevan, Ann Gray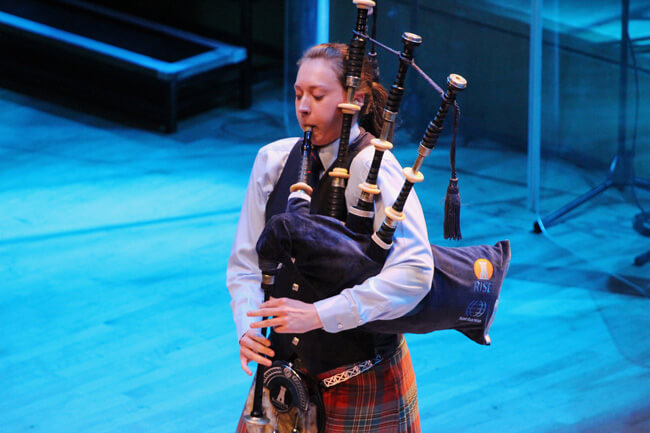 The professional light music had 49 contestants between two qualifying rounds, with six from each group selected for the final. Qualifying rounds were judged by Ken Eller and Richard Parkes for group A and Ian K. MacDonald and Fred Morrison for group B.
MSRHJ
1st Sarah Muir, Glasgow
2nd Andrew Carlisle, Pittsburgh
3rd Matt MacIsaac, Stayner, Ontario
4th Derek Midgley
5th James Troy, Victoria, British Columbia
Judges: Callum Beaumont, Stuart Liddell, Colin MacLellan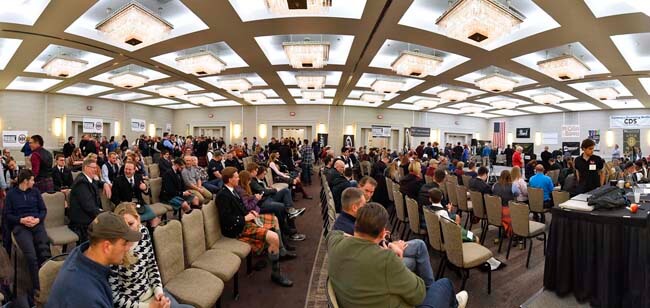 The amateur solo piping events were sponsored by Lee & Sons Bagpipes and bagpipelessons.com Tone Protector.
Grade 1
Piobaireachd
1st Filemon Tan, Bellaire, Texas
2nd Charlie Morris, Agoura Hills, California
3rd Nathan Wilds, Tolono, Illinois
Judge: Jenny Hazzard
MSR
1st Filemon Tan
2nd Joseph Horwath, Saginaw, Michigan
3rd Ben Peterson, Lombard, Illinois
Judge: Willie McCallum
Grade 2
Piobairecahd
1st Jennifer Westphal, New York City
2nd Evan Burlew, Pittsburgh
3rd Linda Robertson, Bakersfield, California
Judge: Jenny Hazzard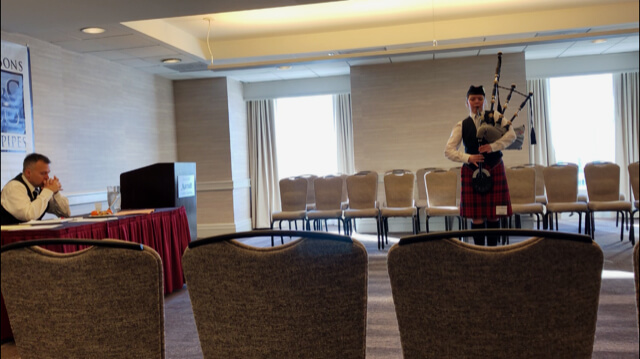 MSR
1st Kayleigh Johnstone, Aurora, Ontario
2nd Eric den Ouden, Stayner, Ontario
3rd Joel Hrncir, Houston
Judge: Terry Lee
Grade 3
Piobaireachd
1st Weston Kennedy, Sammamish, Washington
2nd Gillian Blaney, Sackville, Nova Scotia
3rd Kim Greeley, Honolulu
Judge: Willie McCallum
MSR
1st Gillian Blaney, Sackville
2nd Kristopher Muse, Vacaville, California
3rd Jackson Herrscher, Houston
Judge: Terry Lee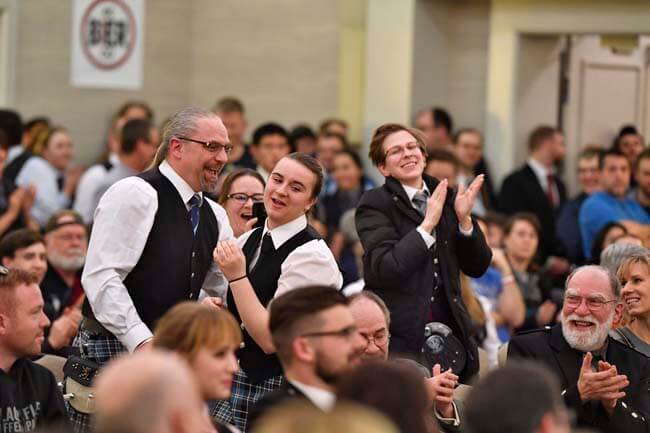 Solo Drumming
Snare
Professional
Gold Medal Drumming Championship (two qualifying rounds for 14 players were judged by John Fisher, Jim Sim and Paul Turner, who determined players for the final)
1st Grant Cassidy, Glasgow
2nd Grant Maxwell, Surrey, British Columbia
3rd Stephan Paynter, Coquitlam, British Columbia
4th Eli Fugate, San Diego
5th Derek Cooper, Warminster, Pennsylvania
6th Eric MacNeill, Dunedin, Florida
Judges: Gordon Brown, Stephen Creighton, Jake Jorgensen
Cameron's Drumming Studios sponsored the amateur snare events.
Grade 1
1st Bryce Kreger, Shoreline, Washington
2nd Matthew Page, Hamilton, Ontario
3rd Robert Graham, Shoreline, Washington
Judges: Stephen Creighton, Jake Jorgensen
Grade 2
1st Kerr McQuillan, Glasgow
2nd Sebastian Arguelles, Houston
3rd Raymond Marshall, Fort Collins, Colorado
Judges: Stephen Creighton, Jake Jorgensen
Grade 3
1st Caitlyn Malloy, Falkirk, Scotland
2nd Terrance Cadiente, Westminster, British Columbia
3rd Andrew Jirsa, Forrest Park, Illinois
Judges: Stephen Creighton, Jake Jorgensen
Tenor
Professional (Gold Medal)
1st Andrew Elliott, Houston
2nd Taylor Page Hamilton, Ontario
3rd Sam Johnson, Baltimore
Judges: Jordan Bailie, Stevie McQuillan, Michael O'Neil
Intermediate
1st  Courtney Green Gurnee, Illinois
2nd, Seton Helwig, Seaside Park, New Jersey
3rd  Fiona McCall, Stirling, Scotland
Judges: Jordan Bailie, Stevie McQuillan, Michael O'Neil
Novice
1st Kathryn Byzewski, Minneapolis
2nd Rylee Neil, Burlington, Ontario
3rd Annie Colquhoun, Kincardine, Ontario
Judges: Jordan Bailie, Stevie McQuillan, Michael O'Neil
Bass
Professional (Gold Medal)
1st Andrew Elliott
2nd Ben Elkins, Falls Church, Virginia
3rd Andrew Fowler, Parma Heights, Ohio
Judges: Steve Foley, Steven Roberts
Intermediate
1st Andrea Brennan-Doucette, Belleville, Ontario
2nd Jay Jolley, Omaha
3rd Wendy Dowell, Atkinson, Illinois
Judges: Steve Foley, Steven Roberts
Novice
1st Brianna McDonald, Dundee, Illinois
2nd Shanna McDonald, Dundee, Illinois
3rd Christian Vegors, Seattle
Judges: Steve Foley, Steven Roberts