Live In Ireland 87 In Scotland taking shape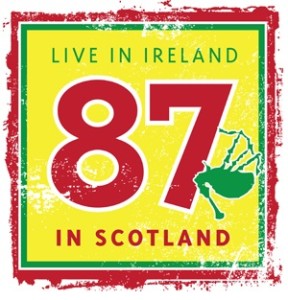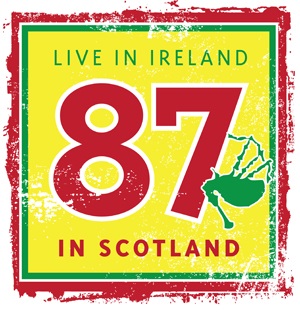 Progress with the January 30th "Live In Ireland 87 In Scotland" concert at Celtic Connections in Glasgow is reportedly continuing apace, with the entire main floor seating area of the near-2500-capacity Glasgow Royal Concert Hall fully sold and tickets to the lower and upper balconies now available for those who want to see the reprise of the famous 78th Fraser Highlanders Pipe Band performance of 1987 in Ballymena, Northern Ireland.
According to a number of sources close to the event, the concert will feature the complete bill of the original show, tune for tune, with the exception of the solo performance of then Pipe-Sergeant John Walsh, who is unable is not attending the 2016 edition.
The cast of players announced in September 2015 has reportedly held up, with the exception of Shotts & Dykehead Caledonia Pipe-Major Ryan Canning, who had to drop out due to travel with his wife back from Africa where she conducts humanitarian aid efforts.
Players participating in the concert comprise many of those who performed in the original event, with then Pipe-Major Bill Livingstone leading the show from centre-stage. In addition to Livingstone, original members performing are long-time 78th Fraser Highlanders Pipe-Sergeant Bruce Gandy, former Leading-Drummer Reid Maxwell, Ross Brown, Scott Brown, Tom Bowen, Iain Donaldson, Michael Grey, Stu Liddell, Gordon MacRae, Maggie Brown (nee McIver), Tim Murphy, Brian Pollock and Jake Watson, with Sean Allen, who played tenor drum with the band originally, taking the bass drum in place of his father, Luke Allen, who died in 2004.
Special guests include a litany of pipe band legends: Gordon Brown, Jim Kilpatrick, Stuart Liddell, Roddy MacLeod, Richard Parkes, Alen Tully, Terry Tully, Ross Walker and Eric Ward. Some guest players, such as MacRae's son, Gavin, and Maxwell's son, Grant, weren't even born when the original concert was mounted.
Two other pipe band luminaries, John Wilson and Bob Worrall, will co-host the event.
What the group will wear has been a topic of discussion, since performers are not a member of a single band, and there's little to no budget for rental gear. But those on stage will reportedly be in uniform that pays some degree of homage to the original dress of the 1980s-vintage band.
The 1987 concert was recorded and made into the popular Live In Ireland album on the Lismor label, often cited as and thought by many to be the top-selling pure pipe band recording of all-time, but there's liitle of no supporting data to substantiate the claim.
Of additional note is Inveraray & District Pipe-Major and 2015 pipes|drums Piper of the Year Stuart Liddell sharing a stage with original 78th Fraser Highlanders snare drummer Stu Liddell. As a young piper, P-M Liddell was deeply inspired by the Live In Ireland recording, and intrigued that a member of the band shared his name.
Apart from Celtic Connections covering the cost of accommodation, the concert is self-funded by the participants, crowd-sourcing and sales of merchandise. Reports of a significant announcement being made at the event were not confirmed by Livingstone.