MacDonald wins overall at Duncan Johnstone Memorial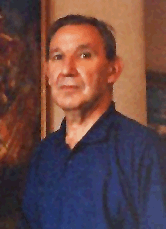 Glasgow – March 19, 2016 – Charles MacDonald was the overall winner of the annual Duncan Johnstone Memorial Competition for those grade B and C by the Competing Pipers Association. The event was held at the National Piping Centre. It was the seventeenth running of the event, which pays homage to the late legend of hornpipe and jig playing and composition. MacDonald won on Piobaireachd preference over Connor Sinclair who won the MSR. No B-Grade contestants featured in the two prize-lists. Connor Jardine was the overall winner of the C-Grade.
B-Grade
Piobaireachd
1st Charles MacDonald
2nd Douglas Gardiner
3rd Ross Cowan
4th Calum Watson
5th Gavin Ferguson
Judges: Willie Morrison, Stuart Shedden
MSR
1st Connor Sinclair
2nd Callum Moffat
3rd Matt Wilson
4th Kris Coyle
5th Andrew Wilson
Judges: Euan Anderson, Iain MacLellan
C-Grade
Piobaireachd
1st Connor Jardine
2nd Andrew Bova
3rd Alex Gehrig
4th Ben Mulhearn
5th Alastair Donaghy
Judges: Neill Mulvie, Logan Tannock
MSR
1st Ross MacKay
2nd Brighde Chaimbeul
3rd Chris Lee
4th Connor Jardine
5th Ciaren Ross
Judges: Glenn Brown, Cameron Drummond
B/C-Grade Jig
1st Jonathon Simpson
2nd Ross Cowan
3rd Matt Fraser
4th Calum Watson
5th Brighde Chaimbeul
Judges: Euan Anderson, Iain MacLellan
Do you have competition results to share with the entire piping and drumming world? Feel free to email them to us along with a photo or two using the format above.