Mackenzie: going to Pitlochry by bike for charity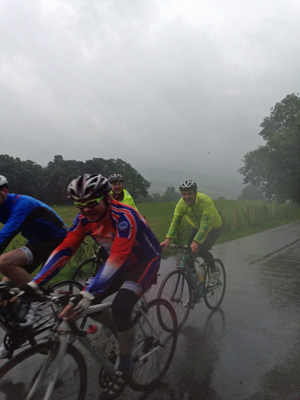 It's been a successful season for the Grade 2 Mackenzie Caledonian Pipe Band of Dundee, Scotland, and the group finished the year with an unusual motivational project in aid of charity.
To mark the final contest of the year at Pitlochry Highland Games on September 12th, four of the band's members, including Pipe-Major Neil Nicholson and Pipe-Sergeant Allan Low, cycled from Dundee to Pitlochry through constant driving rain, arriving at the park in time to change into their uniforms to play in the Grade 2 and Grade 1 band events. The route would have been 45 miles had it not been for a few wrong turns, making it a 60-mile journey instead.
It was all in aid of the band's charity of choice, Downs Syndrome Scotland, which has provided support to band members Gwen and Paul McAndrew who have a child with the condition.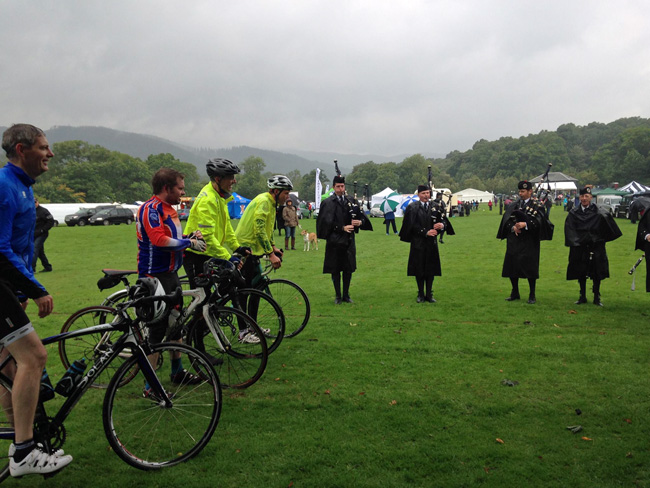 "The band has enjoyed a great season and we wanted to do something a bit different to end it. Pitlochry is always a relaxed contest and this seemed like a good idea," Nicholson said. "The cycle followed by two competition runs was actually made easier by the weather as we elected to have a 15-minute tune-up. The total raised so far has exceeded our wildest expectations, and thanks to the superb generosity of the pipe band community is now at £780."
At the European Championships earlier in the year the band had received an elaborate "Piping at Forres" hamper, which every person who donates via the Facebook page set up by the band will be entered into a draw to win on September 20th.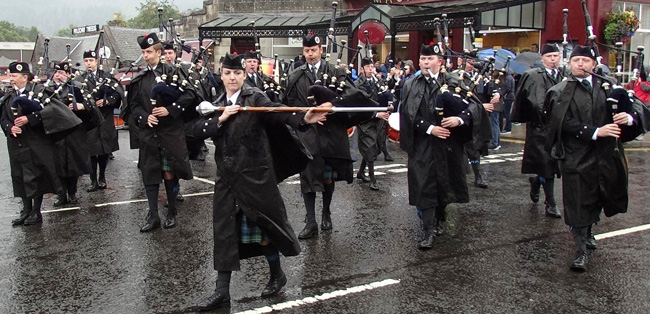 Mackenzie won the Grade 2 contest against two other bands. At the World Pipe Band Championship the band placed fourth in the Grade 2 final. The band competitions at Pitlochry just managed to take place through the rain, but the solo piping and the march-past were each cancelled.