Marshall wins NZ Silver Chanter, while Kernaghan cleans up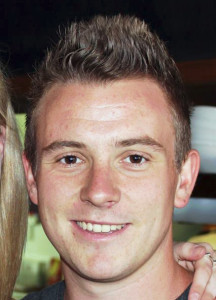 Christchurch – October 24, 2015 – The annual New Zealand Silver Chanter competitions, organized by the Highland Piping Society of Canterbury, saw Scott Marshall of Dunedin, New Zealand, take the March, Strathspey & Reel event that the contest is named for. Liam Kernaghan, also of Dunedin, was by far the biggest winner on the day, taking the former winners MSR event and two firsts in the A-Grade light music. The Silver Chanter judging bench typically has three adjudicators, but due to a miscommunication one did not turn up so the event went ahead with only two, including Dr. Angus MacDonald of Skye, Scotland, who was brought in for the competition.
Silver Chanter MSR
1st Scott Marshall
2nd William Rowe, Napier, New Zealand
3rd Tim Dudley, Nelson, New Zealand
4th John Wansink, Dunedin, New Zealand
Judges: Brendon Eade, Angus MacDonald
Former Winners Clasp MMSSRR
1st Liam Kernaghan
2nd Stuart Easton, Palmerston North, New Zealand
3rd Alasdair Mackenzie, Invercargill, New Zealand
Judges: Iain Hines, Angus MacDonald, Brian Switalla
A-Grade
Piobaireachd
1st Stuart Easton, "Scarce of Fishing"
2nd Greg Wilson, "Lament for Donald Ban MacCrimmon"
3rd Jamie Hawke, "Lament for Patrick Og MacCrimmon"
4th Richard Hawke, "I Got a Kiss of the King's Hand"
Judges: Iain Hines, Angus MacDonald
March
1st Liam Kernaghan
2nd Alasdair Mackenzie
3rd Marion Horsburgh
4th Greg Wilson
Judge: Brian Switalla
Strathspey & Reel
1st Liam Kernaghan
2nd Greg Wilson
3rd Stuart Easton
4th Graeme Bryce
Judge: Brendon Eade
Hornpipe & Jig
1st Stuart Easton
2nd Greg Wilson
3rd Liam Kernaghan
4th Alasdair Mackenzie
Judge: Brendon Eade
Do you have results that you'd like the entire piping and drumming world to read about? Just send them to us as soon as possible using the format above, along with a photo or two and we'll see what we can do.