Mary MacPherson makes history at annual RSPS competition
Edinburgh – May 11-12, 2018 – The Royal Scottish Pipers' Society only a few years ago voted to permit females as members of the 120-year-old amateur piping organization and at this year's RSPS Annual Competition Mary MacPherson made history by become the first woman contestant. A-grade light music and piobaireachd events were held May 11-12 at the organization's Rose Street Lane premises in the heart of Edinburgh. Alan Forbes was the overall winner of the non-confined and non-senior events, winning the Pipe-Major William Ross Cup.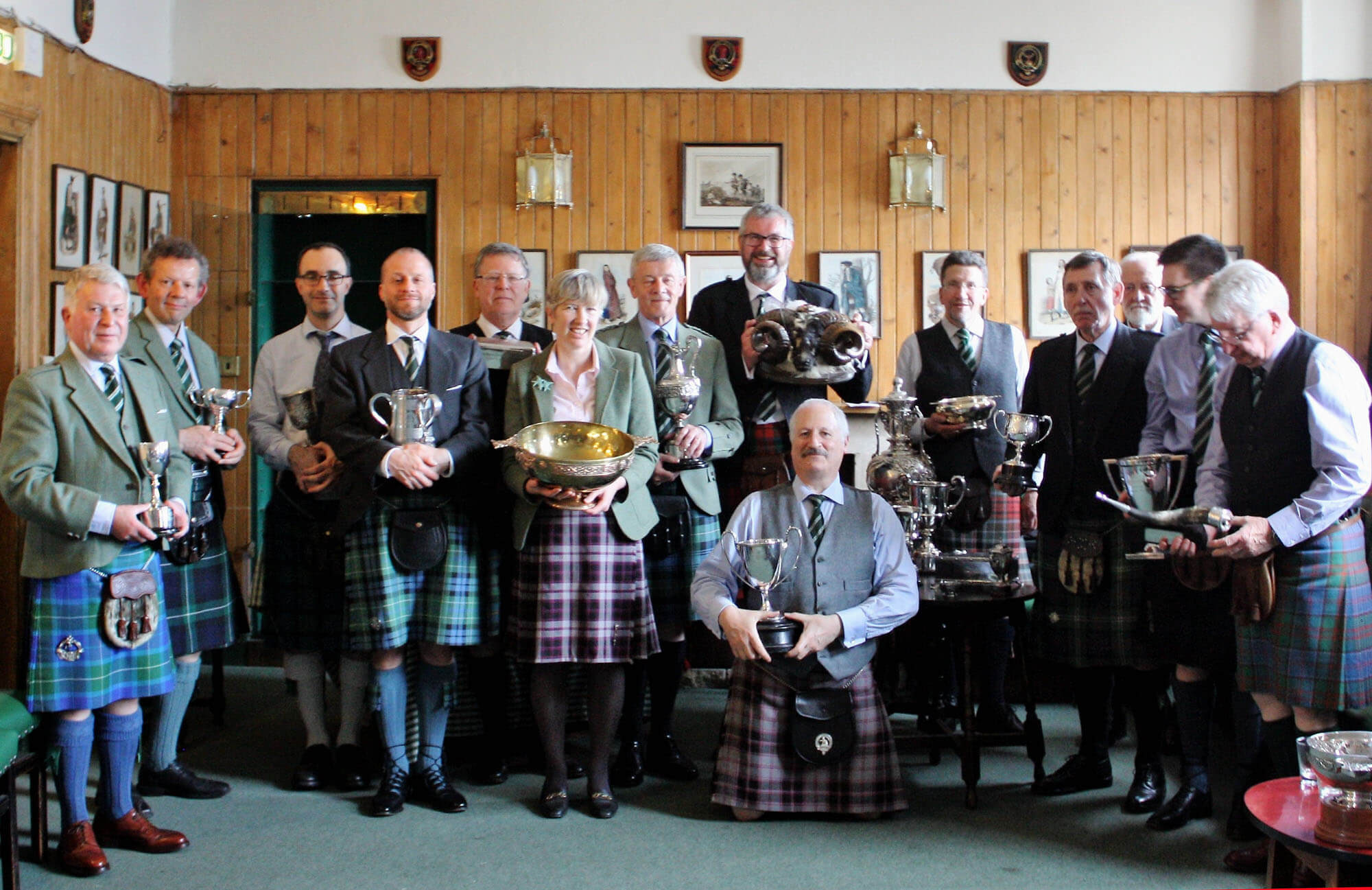 The Royal Scottish Pipers' Society – affectionately known as the "Jollies" – comprises pipers of professional career standing with amateur piper status, that is, never having competed for prize-money. After previous failed votes, the traditionally all-male organization agreed to allow women as members in 2015.
+ Jolly Boys . . . and Girls: RSPS votes to admit women
+ Jolly girls still unwelcome at Royal Scottish Pipers' Society
The organization is perhaps best known worldwide for the stunningly original 2/4 march, "The Royal Scottish Pipers' Society," by Roderick Campbell. Jim McGillivray wrote a fascinating account of the tune in 2010.
+ pipetunes.ca presents . . . Tune of the Month: "The Royal Scottish Pipers' Society"
A Piobaireachd
1st Alan Forbes, "The MacLeans' March" (MacArthur MacGregor setting)
2nd Walter Gray, "Cabar Feidh Gu Brath"
3rd John Forbes, "I Am Proud to Play a Pipe"
Judges: Colin MacLellan, Iain Speirs
MSR
1st Colin MacNeill
2nd John Frater
3rd Alan Forbes
Judges: Colin MacLellan, Iain Speirs
Jig
1st Gordon Hislop
2nd John Frater
3rd Leslie Barrett
Judges: Colin MacLellan, Iain Speirs
Slow March
1st Alan Forbes
2nd Tom Lewin
3rd Walter Gray
Judges: Ross McCrindle, Gordon Rowan
6/8 March
1st Alan Forbes
2nd John Frater
3rd Andrew Frater
Judges: Ross McCrindle, Gordon Rowan
2/4 March
1st Walter Gray
2nd Alan McGhie
3rd Dugald MacLeod
Judges: Ross McCrindle, Gordon Rowan
Strathspey & Reel
1st John Forbes
2nd Walter Gray
3rd Iain MacDonald
Judges: Ross McCrindle, Gordon Rowan
B Piobaireachd
1st Bob Frater, "Struan Robertson's Salute"
2nd Andrew Cook, "MacIntosh's Banner"
3rd Kerr Cowan, "The Cave of Gold"
Judges: James Burnett, Dugald MacNeill
Senior Members March (65 years and older)
1st Dugald MacLeod
2nd Gordon Wallace
3rd Walter Gray
Judges: James Burnett, Dugald MacNeill
Senior Members March (75 years and older)
1st Kerr Cowan
Judges: James Burnett, Dugald MacNeill
Confined March (open to members who have not previously won a first prize in RSPS competition)
1st Mary Macpherson, "Captain Norman Orr-Ewing"
2nd Martin Fiddes
3rd Keith Adam
Judges: James Burnett, Dugald MacNeill