Masterful treatment
Willie McCallum
Lunchtime Recital
Piping Live!
August 10,2017
In the world of solo piping, few if any names have been announced at the prize-givings more than Willie McCallum. He has been a fixture at the top for decades, and is now in the happy position of competing with his students.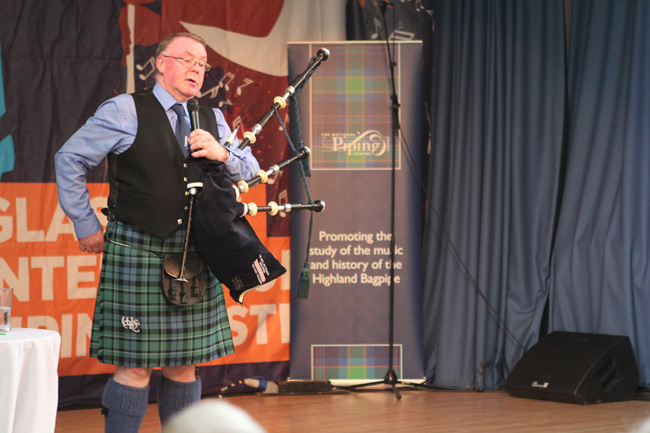 The National Piping Centre auditorium was full to capacity for the Thursday recital, and with the outside temperature a little cooler than previous days, the hall was a touch more comfortable overall.
Starting with some classic 3/4s and a beautifully set instrument, McCallum moved into some great competition strathspeys and reels with a decidedly "Donald MacLeod" flavour: "Shepherd's Crook," "Susan MacLeod," "Fiona MacLeod" and "Roddy MacDonald's Fancy." Susan and Fiona are MacLeod's daughters, and Roddy MacDonald a great piper and longtime friend who was frequently at MacLeod's Grainger & Campbell shop for a coffee and a chat.
McCallum spoke a little about his tunes and inspirations, but mostly it was a solid hour of great, traditional music. Flowing 6/8 marches into "Jim Tweedie's Sea Legs" and then a big trio of lovely 2/4 competition marches, including Willie Lawrie's "The Braes of Brecklet," which McCallum afterwards pointed out is a brilliant tune but, for some unknown reason, isn't heard much these days.
Back to strathspeys and reels in two parts and then an air and jigs: "The Miserable Piper of Dundee," "Kenny Gillies of Portnalong," and "Kenny MacDonald."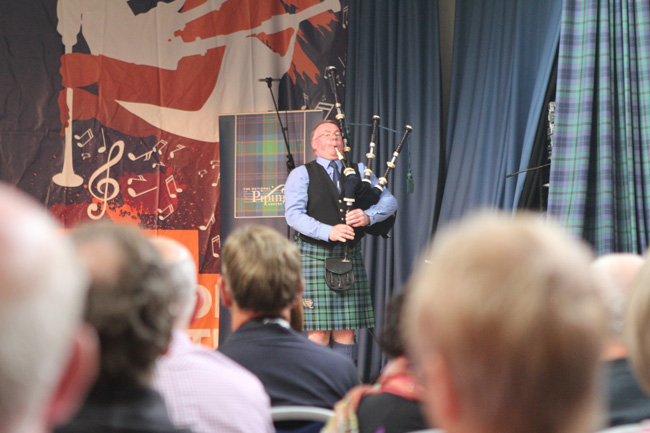 McCallum wrapped up with the Capt. John MacLellan piobaireachd, "A Welcome for Patrick Struan." Great to hear modern-era piobaireachds getting a listening in this format, and being given such a masterful treatment.
McCallum's recital was an enjoyable reminder of why he has been one of the most successful competitors on record.