Maxville pumps up with more non-PPBSO judges
The Glengarry Highland Games at Maxville, Ontario – the North American Championships – are again increasing the number of non-Ontario adjudicators, with Hal Senyk and Jamie W. Troy coming in from British Columbia and Tom Kee and Brian Morgan from the eastern United States. Senyk and Troy will handle solo piping and bands, while Kee and Morgan will look after snare drumming and bands and solo bass/tenor, respectively.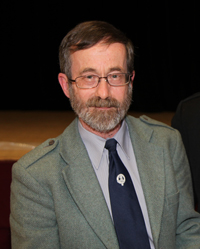 "I'm happy and excited about having judges of this calibre attending Maxville this year and adjudicating some of our solo and band competitions," said Chris Buchanan, president of the Pipers & Pipe Band Society of Ontario. "It's important for our competitors to play for a variety of judges, and the North American Championships provide a perfect opportunity for judges from other jurisdictions to adjudicate in Ontario."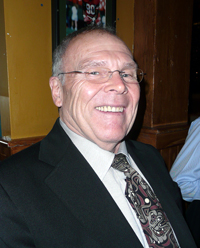 Buchanan said that the additional expense to bring in the adjudicators will be shared by the contest organizers and the PPBSO.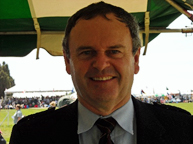 Kee, Senyk and Troy have all judged and competed at the contest in the past; Morgan will adjudicate at Maxville for the first time. Senyk was Pipe-Major of Grade 1 Triumph Street for many years, and Troy led the Grade 1 City of Victoria for longer than a decade. Both bands in the 1970s were among the first non-Scottish bands to gain prizes at the World Pipe Band Championships. Kee is a former member of the Grade 1 Shotts & Dykehead drum corps under Alex Duthart and was leading-drummer of City of Washington for many years.
Last year the competition brought in British Columbia's John Fisher and John Wilson of Glasgow to judge.
The Glengarry Highland Games have been running annually since 1948 and are the world's largest piping, drumming and pipe band event in terms of the number of solo and band competition performances. The town of Maxville, population of about 3,300, sees more than 50,000 attend the two-day event.