Minnesota Piobaireachd Society launches the Skye K. Richendrfer Memorial Challenge Cup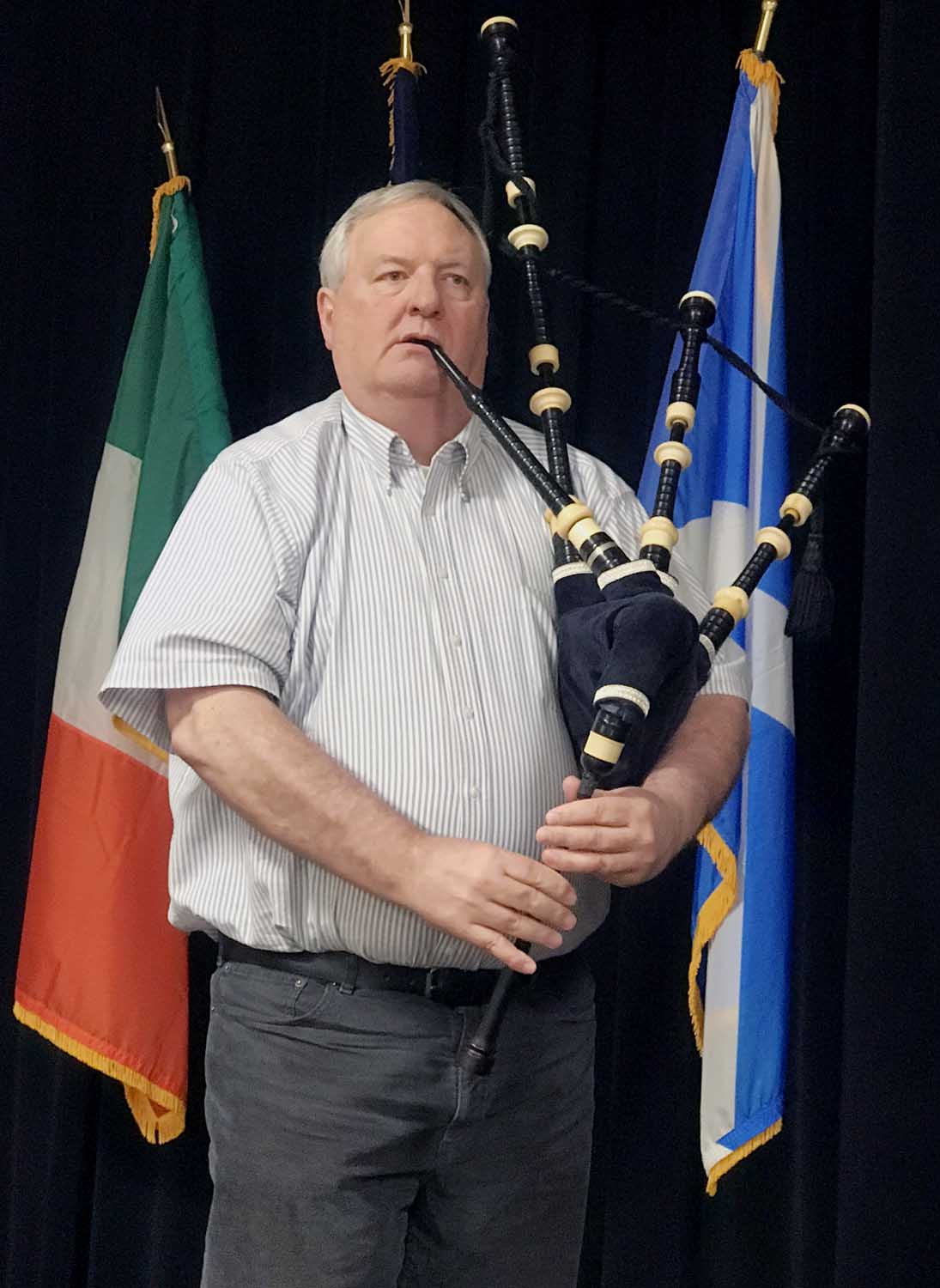 When Skye Richendrfer left us on November 20, 2022, at the age of only 64, the piping and drumming world was universally saddened by the loss of the accomplished piper and organizer.
And now the Minnesota Piobaireachd Society, along with the Macalester College Winter Warm Up Solo Piping Competition, are launching "The Skye K. Richendrfer Memorial Challenge Cup," a piobaireachd contest especially for Grade 4 amateur solo pipers.
Grade 4 pipers competing in the piobaireachd event at the Winter Warm-Up on February 4 will vie for five prizes to become eligible to compete in the Skye K. Richendrfer Memorial Challenge Cup later in the day.
Richendrfer graduated from Macalester College in St. Paul, Minnesota – one of the top-ranked small liberal arts institutions in the United States – in 1980 and served as the pipe-major of the Macalester College Pipe Band while he attended the school.
The idea for the new competition came from Andrew Lewis, who lives in St. Paul and is the current pipe-sergeant of Macalester College, and a founder of the Minnesota Piobaireachd Society.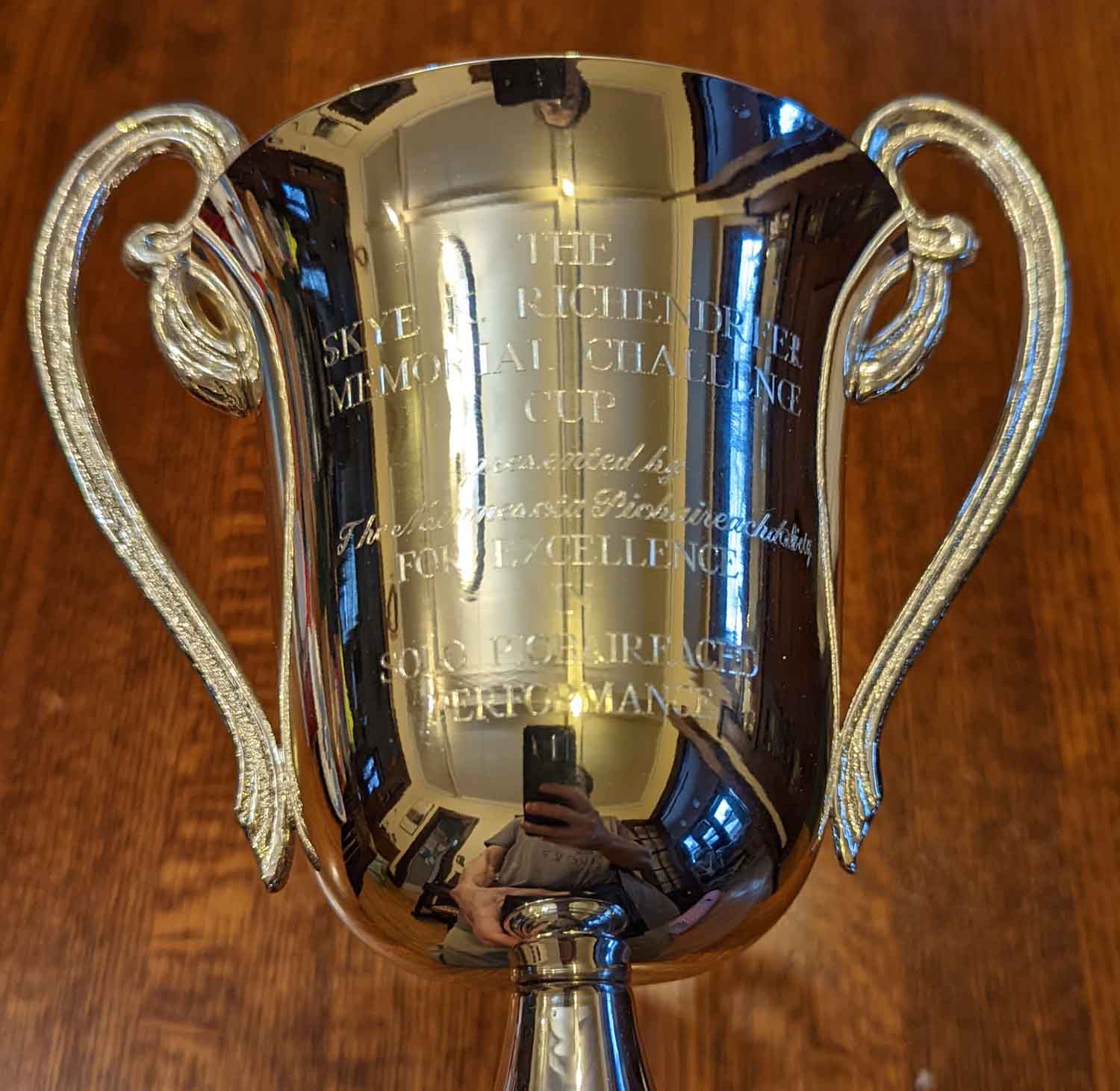 In addition to the annual trophy, the winner of the new competition will receive complete hardbound edition of all 16 Piobaireachd Society Collection books.
Grade 4 pipers who want to show their piobaireachd chops and potentially go on to contend to be the historic first winner of the Skye K. Richendrfer Memorial Challenge Cup, judged by Andrew Douglas, can enter via the Midwest Pipe Band Association.
A native of Bellingham, Washington, Richendrfer was known by most as the Executive Director of the visionary Celtic Arts Foundation in Mount Vernon in his home state of Washington. In 2008, the organization merged with the Mastery of Scottish Arts, also of the Pacific Northwest, to form a much larger registered not-for-profit organization. The Mastery of Scottish Arts held a highly successful concert and piping, drumming and Celtic arts school for many years.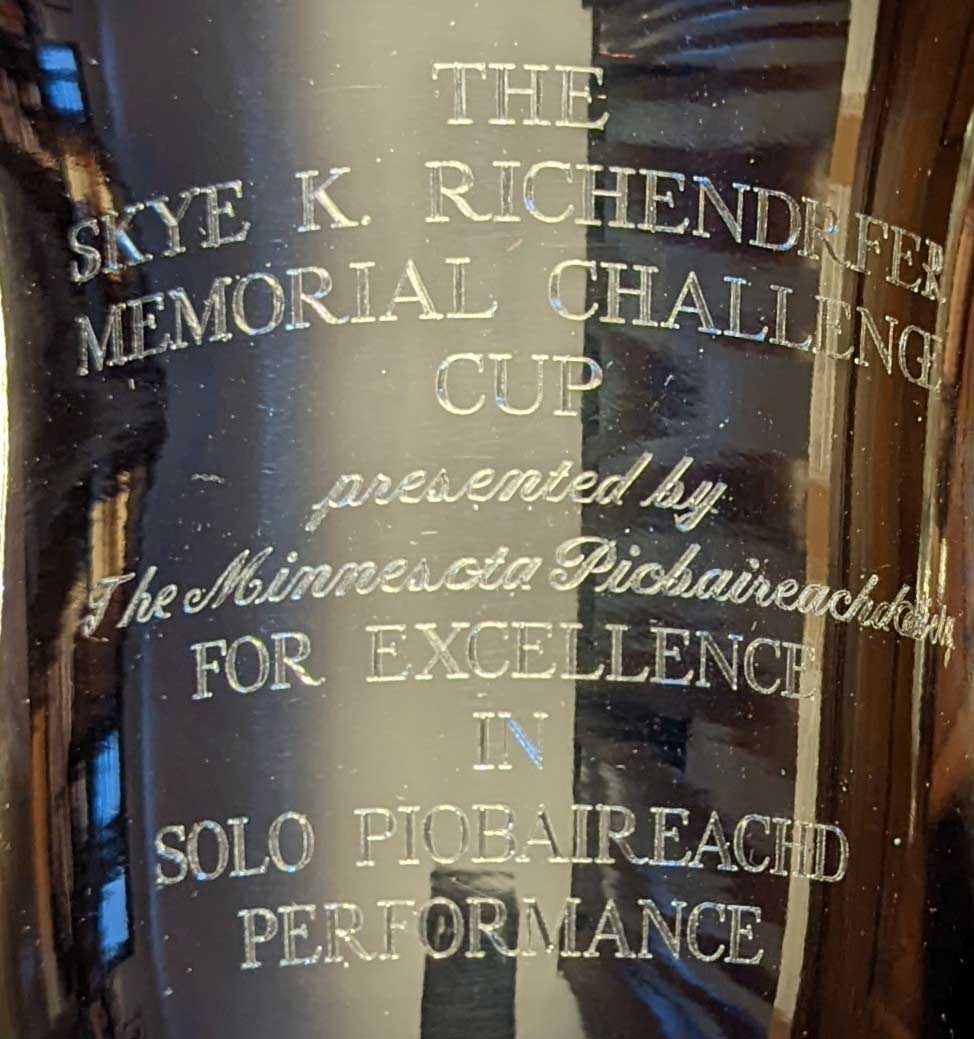 Under his watch and through his expertise in funding projects, the organization built the Littlefield Celtic Center in 2015, a full-time teaching and live music facility in a state-of-the-art dedicated building that he helped to organize funding to build. Richendrfer ran the annual Celtic Arts Foundation workshops and concerts, attracting some of the greatest exponents of the art as instructors.
Richendrfer successfully ran for mayor of Mount Vernon and served in the role for eight years in the 2000s, before committing himself full time to furthering the Celtic arts. For his government and volunteer service, he received the Distinguished Citizen Award from Macalester College in 2015.
After graduating from college, Richendrfer returned to the Pacific Northwest and was a long-serving piper with the Grade 1 Simon Fraser University Pipe Band throughout the 1980s. He had considerable success in open/professional solo competitions on the British Columbia Pipers Association's circuit.