No Retreat for 2018 Virginia Tattoo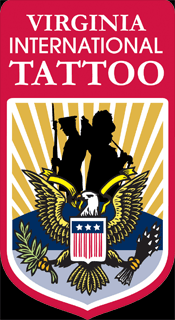 Ten bands are registered to compete in the Virginia International Tattoo American Pipe Band Championship, which takes place on Saturday, April 28 at Scope Arena in Norfolk, Virginia. The event is open to Grade 2 and Grade 3 pipe bands from around the world.
Notable in this year's entry is the Grade 2 New Ross & District Pipe Band travelling from Ireland to compete against City of Dundedin, Atlanta and the MacMillan pipe bands.
Each band will play both MSR and medley, with $6500 prize money awarded to aggregate winners over the two grades. Adjudicators have not yet been announced, and will include international and RSPBA personnel, according to the event's press release.
The American Pipe Band Championship event was launched in 2016 with appearances by Grade 1 Inveraray and District and the Fife Police, and since then has been a showcase for Grade 2 and 3 bands.
The event coincides with the Virginia International Tattoo, with performances at the Scope Arena April 26-29 under the direction of Pipe-Major Ross McCrindle, Senior Pipe-Major of the UK Army School of Bagpipe Music.