Oban Former Winners MSR under pressure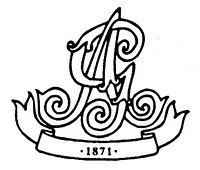 At least two of the world's greatest solo pipers have reportedly withdrawn or plan to withdraw from the Former Winners March, Strathspey & Reel competition at the Argyllshire Gathering due at least in part to displeasure with the appointment of one of the adjudicators on the three-judge bench.
Chris Armstrong has confirmed that it is his intention to step out of the contest, a qualifying event for the Glenfiddich Solo Piping Competition at Blair Atholl, Scotland, in October. Roddy MacLeod reportedly has pulled out of or plans to withdraw from the prestigious competition to be held on Wednesday, August 23rd, at Oban, Scotland.
The players' concern is allegedly at least partly to do with the appointment of Robert Wallace on the bench. Wallace is scheduled to judge with Ian Duncan and Willie Morrison, the latter two of whom neither of the competitors has any apparent concern.
Argyllshire Gathering Solo Piping Competitions Convenor Torquil Telfer at publication time had not responded to a request for comment.
Armstrong, the pipe-major of the Grade 1 ScottishPower Pipe Band, cited the fact that he has not put enough time into his solo piping so far this year as the main factor in his decision to withdraw from Oban. He added that Wallace's continuing public critiques of competitions that Wallace judges also informed his decision to withdraw.
Wallace has made a name for himself for his often sensationalist and biting criticism of pipers and pipe bands through his various publications, including the Piping Times, which he edited for nearly 15 years when he was a contractor with the College of Piping in Glasgow until he abruptly cut ties with the organization in 2014.
+ Glasgow College of Piping left in the lurch with resignation of principal
More recently he has run a piping blog about piping and pipe bands in the UK. He has also been contracted by the RSPBA to edit the association's Pipe Band magazine.
Robert Wallace has been critical of the code of conduct instated by the Solo Piping Judges Association (SPJA) that requires its members to abstain from judging pupils. Along with a handful of other SPJA members, he has reportedly received at least one warning from the SPJA to adhere to its code of conduct.
The SPJA at its annual general meeting in 2016 unanimously adopted a policy preventing teachers from judging students. The UK's Joint Committee for Solo Piping Competitions also voted to support the policy.
+ Scotland's Solo Piping Judges Association introduces strict conflict guidelines
+ Carried: no judging pupils at big UK events
+ UK's Joint Committee adopts rigid conflict policy
The Competing Pipers Association has no rule or policy pertaining to its members withdrawing from a competition that they have entered, provided they do so within a reasonable time-frame. Simply not showing up for an event without duly alerting organizers is not permitted.
Armstrong and MacLeod between them have won the Former Winners MSR at Oban four times.
pipes|drums for almost three decades has had a policy of not publishing critiques of performances in competitions and has been a consistent advocate for more stringent conflict of interest rules in both solo and pipe band competitions.
The Argyllshire Gathering is one of the top solo piping competitions in the UK. It is the counterpart to the Northern Meeting at Inverness, Scotland, which this year will be held on August 31st and September 1st. The Gold Medal, Former Winners MSR and the Senior Piobaireachd and Clasp at each event are qualifying events for the Glenfiddich Championship.
Judges for the Argyllshire Gathering: