UK's Joint Committee adopts rigid conflict policy
If a vote of 17-0 wasn't enough to convince the outliers, the Joint Committee for Solo Piping Competitions agreed to support the Solo Piping Judges' Association's stringent policy in its amended code of conduct that teachers can't judge their students at Inverness, Oban, and London competitions.
+ "Carried: no judging pupils at big UK events"
According to the secretary of the Joint Committee for Solo Piping Competitions, Douglas Gardiner, the matter was "debated at length and in detail" at the organization's annual general meeting on November 27th.
The Joint Committee for Solo Piping comprises representatives from the Northern Meeting, the Argyllshire Gathering, the Isle of Skye Highland Games, the Scottish Piping Society of London, the Scottish Pipers' Association, the Inveraray Highland Games, Glenfiddich Piping & Fiddle, the Piping Live Masters Solo Competition, the National Mod, the Competing Pipers' Association, and the Solo Piping Judges' Association.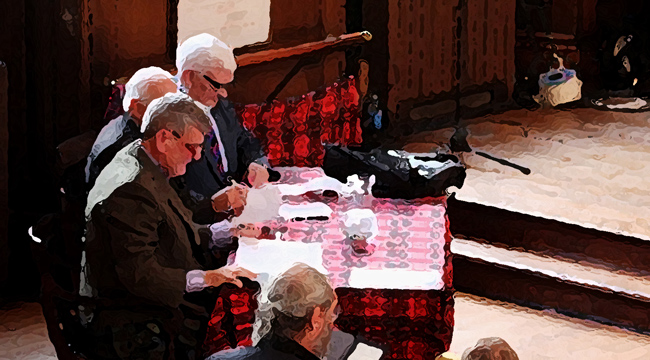 Despite the unanimous vote at the Solo Piping Judges' Association annual general meeting to approve the new code of conduct, a few members of the organization publicly protested after the event, which they didn't attend, speculating that such a policy would prohibit far too many teacher-judges in the future from imparting their wisdom on adjudication benches.
The policy currently applies only to the three largest solo piping contests in the UK, but is thought likely to expand to all UK solo events in the future.
The Competing Pipers Association has had a policy for many years advising its members to avoid competing before their teachers if at all possible.
Teachers judging and awarding prizes to their pupils was a matter of controversy again at Inverness, Oban and London this year, and has traditionally been an aspect of both solo and pipe band competitions.
No other association in the world currently has rules against teachers judging their pupils, but most ask that they declare conflicts to help organizers schedule appropriately.