Online mini-band championships open up in Oz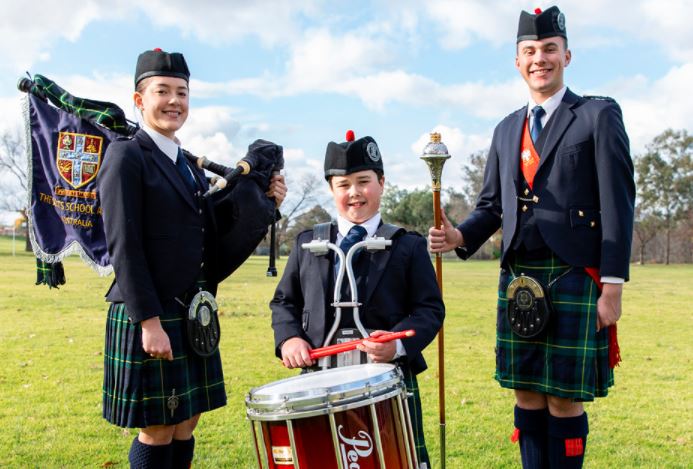 The National Youth Pipe Band of Australia in conjunction with The Scots School Albury in New South Wales, The Scots College Sydney, and Brisbane Boys' College have announced the first Southern Hemisphere Online Juvenile Mini Band Championships.
It's also the first competition to feature more than solo players, as the piping and drumming world keep finding innovative ways to keep going in the wake of coronavirus challenges.
The National Youth Pipe Band of Australia was formed with the sole purpose of providing opportunities for young pipers and drummers around Australia. Members are based in four different states and one territory and come together every few months for a rehearsal when working towards a specific project. Last year the band, made up of 30 pipers and drummers, performed at the Belfast International Tattoo in Northern Ireland.
"Juvenile and youth pipe bands are an important asset and iconic part of schools and local communities," said organizer and pipe band co-ordinator at The Scots School Albury instructor Scott Nicolson. "The ability to perform at community engagements has been significantly diminished due to COVID-19 restrictions. It is very important that the juvenile bands are looked after as they provide the foundation for all pipe bands around the world. To provide a platform for youth to shine and showcase their amazing talents is the priority of this contest."
The competition will be done by recorded video. Entries close on November 26th and videos must be uploaded by November 27th, with results announced December 7th.
Mini-bands must have four to six pipers, two or three snare drummers, a bass drummer, and one of two tenor drummers. Bands can submit numerous entries and also play up one grade and also enter the open contest.
Mini-bands can enter from anywhere via this link.
"The standard may not be as high as it normally is as some juvenile bands have not been allowed to rehearse due to strict COVID-19 restrictions," added Paul Hughes from The Scots College Sydney. "However, the committee decided that this shouldn't be a deterrent to not host an online event. Each state has had different restrictions so bands face different challenges."
Judges so far include Calum Beaumont, Arthur Cook, Steven Creighton Nat Russell and Sam Young.
Nicolson added that a new online solo contest for beginners and novice players is being organized "designed specifically for students at the beginning of their musical journey to provide a valuable performance and development opportunity."
---
Related