Opinion: Half-truths and why transparency matters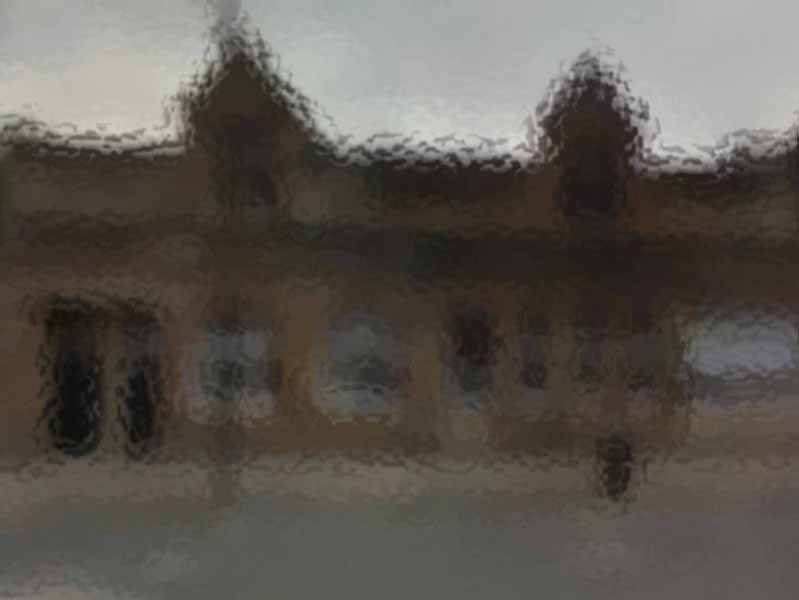 Editor's note: We recognize that some readers might feel that they've had enough of reading about the Royal Scottish Pipe Band Association's £1-million-plus renovation of its Glasgow headquarters, by far the biggest single project in the history of a member-based piping and drumming association. Apart from two of the world's biggest newspapers, the Daily Record and The Times, pipes|drums is the only publication that we know of that has worked to report on the matter by seeking perspectives from both sides.
The fact is, the RSPBA has systematically ignored our invitations to provide their views. Even this week, an invitation to RSPBA Chair John Hughes to take advantage of our offer of an exclusive, unedited video interview with us, along with our guarantee that pipes|drums only wants to hear the organization's side to the story, has gone unanswered. We're quite sure that if they sought sound professional public relations counsel, it would include that of the Office of the Scottish Charity Regulator: to be transparent. The organization's ironic response to that OSCR recommendation was not to include it in their statement to members and the general public.
To be clear, they lacked transparency by not including the call for transparency in their report to members on the OSCR's recommendation.
(Okay, if you've absolutely had enough, please feel free right now to peruse the many other news, features and interviews that we've brought you in the last few weeks or past 35 years.)
If you're still with us, this matter is obviously important to you. You get it. Like it or not, when the RSPBA sneezes, the rest of the pipe band world catches cold. While places like British Columbia, Ireland, Ontario, New Zealand, the entire United States and other regions are just as good at organizing pipe band competitions, and many or most of their members would love to make changes to contest formats, so many bands are so fixated on competing in Scotland, that rules and actions (or lack of them) of the RSPBA become the rules and actions of other associations.
To be clear: pipes|drums is not "anti-RSPBA." Rather, we are simply pro piping and drumming. We fully understand that competing pipers and drummers are, with rare exception, loath to criticize anything, or even ask basic questions to seek basic information, for fear of competition repercussions. It's a sad and sordid situation, but it is what it is. However, we are not, never have been, and never will be afraid to bring issues to the fore. Only by asking questions and creating dialog will competitive piping and drumming hope to improve.
In truth, if the will of the RSPBA's 300-odd member bands was indeed to renovate the headquarters to a "state-of-the-art" million-pound facility, then great. We hope it's lovely. It sure as heck better be lovely. We sincerely hope that members will be proud of it. They'd better be proud of it. After all, it was the members' money that the organization used.
Scott Currie of Glasgow is a rare fearless voice you have heard before, and, if you keep reading, you'll now hear it again. There is absolutely nothing for him to gain. Like us, we feel that he is simply acting because he cares about what is good for piping and drumming. You might disagree with him, and that's okay. But you can't disagree that he is impassioned and unafraid, looking out for what he believes is right and just.
We hope that you, too, join this difficult and important conversation, and we encourage you to keep asking questions to get the answers and information that you, as a member of your association, richly deserve.
---
Opinion: Half-truths and why transparency matters
By Scott Currie
It's time to set the record straight on what happened last Friday.
One week ago today, the RSPBA's board of directors, aided by their usual media outlet, attempted to exonerate themselves by misleadingly omitting to advise members, officials and the public that the charities regulator had taken action against them by issuing a direction about transparency, which will be kept on file by the OSCR.
It would appear that no lessons about transparency have been learned by the board of directors, as their first statement since receiving formal direction in that regard from the regulator was blatantly not transparent. Some, mostly officials, appeared in good faith to succumb to that disinformation by propagating the misleading account fed to them as somehow being a victory for the management and the end of all their problems. On the contrary, it appears that they have been unwitting participants in the creation of a new problem.
Their media outlet promoted the same misleading account without any attributable source from OSCR, while simultaneously launching a vitriolic attack upon those who expressed the same concerns about transparency as the regulator.
---
It appears that they are content to leave an incomplete and misleading representation of the regulator's position in the public domain.
---
Despite both the OSCR's press officer (as reported in pipes|drums) and the band member who raised the concern clarifying the action taken by the regulator, the board of directors and their media source have failed to correct or retract their statement and reporting after seven full days. It appears, therefore, that they are content to leave an incomplete and misleading representation of the regulator's position in the public domain.
Any director who approved this lack of candour and condones the media source's deplorable attacks on its members and the public has not only publicly undermined the OSCR, they have brought disrepute upon the organization and ought to resign. If there are any directors who object to this, then they have a responsibility to their branches and the members to distance themselves from it and speak out against those who didn't at the AGM and at the next board of directors meeting. Their actions in the near future will testify where they stand on the members' right to know the truth.
Some might ask what difference it makes whether or not the regulator's recommendations are revealed. Well, there are three crucial reasons why concealing the regulator's recommendations is wrong and needs to be resolved:
If members don't know what the findings and recommendations on transparency were, then the members can't hold the directors accountable to those standards.
If members don't know what those standards are, then it is impossible for them to know when they are not being adhered to by the directors.
If the directors remain unwilling to be transparent in defiance of the charities regulator's advice, then they cannot be trusted to be transparent about anything.
The shortcomings that influenced the regulator's recommendations have affected the members, so they are entitled to know why the recommendations were necessary and what they are. Those of you who are members may wish to consider demanding to see the OSCR's document containing recommendations on enhancing transparency on all decisions made from your branch directors before the AGM. Only then will you know the truth of what it says, so please, for your own sake, do not accept No for an answer.
The directors are elected to serve you and your bands, not themselves. They can only do so if they are candid with you, even when it might be inconvenient or embarrassing for them. Anything less is a breach of the trust that you place in them to act in your best interests at all times.
Over to you, and good luck.
The RSPBA's annual general meeting is on March 14th, not at the organization's brand new headquarters, but at the Trades House of Glasgow, 85 Glassford St, Glasgow.
---
Related

OSCR recommends RSPBA "enhances level of transparency," will not hold inquiry
February 7, 2020
---

Scottish Charity Regulator confirms again that next steps on RSPBA matter still to be determined
February 5, 2020
---

RSPBA says there is "no formal inquiry" by Office of Scottish Charities Register, just "a few questions"
January 21, 2020
---

Daily Record reports RSPBA investigation by Office of the Scottish Charity Regulator
January 19, 2020
---

Opinion – RSPBA Management Concerns: is the current Management Structure of the RSPBA out of date?
January 14, 2020
---

After five weeks, RSPBA yet to produce documentation on building project
January 8, 2020
---

RSPBA faces difficult questions at Northern Ireland branch AGM
December 1, 2019
---

Opinion: A call for RSPBA transparency
October 26, 2019