Opinion: Why can't we retain most older pipers and drummers?
Editor's note: with an aging population in most parts of the world's more significant piping and drumming countries, pipes|drums will explore the challenges pipers and drummers face with getting older and remaining in our competition avocation with various features over the next year. We start with an opinion piece designed to stimulate constructive conversation.
---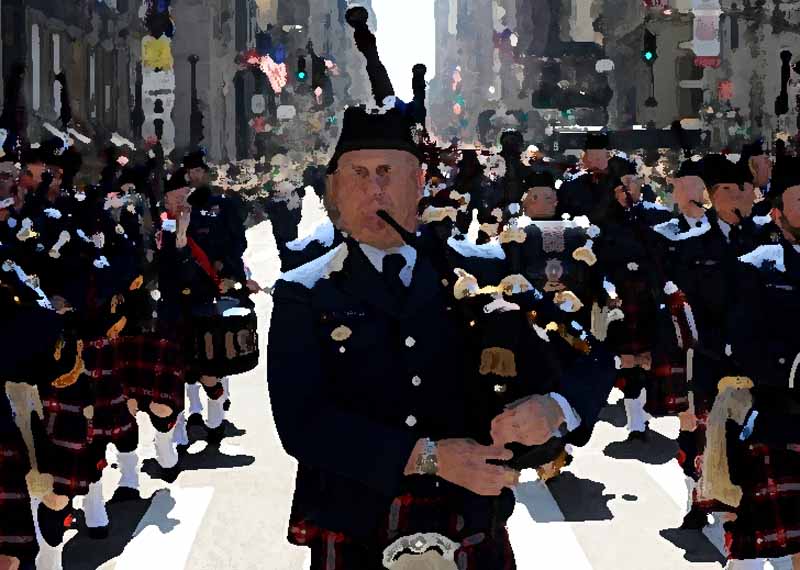 Piping and drumming always looks to youth to sustain its future, and rightly so. We should consistently recruit kids so that they might discover the wonders of the art and keep everything moving ahead.
But, after all these years, it recently occurred to us that piping, drumming, and pipe bands suffer from substantial attrition. Look around – you don't see that many active competing players older than 50. To be sure, they exist, but not in the numbers they should.
Are we so busy bringing kids into our hobby that we forget to retain the veterans?
Why don't most older pipers and drummers stick with the competition scene? Age presents challenges with playing our physically demanding instruments. Older players have to work harder to keep up their musical chops, and some suffer from age-related disabilities that prevent them from continuing.
But the vast majority of older players simply drift away. They lose interest or perhaps become so disenchanted with the constant pettiness of competing and toxicity in some jurisdictions that they just want to be shot of it.
Losing older players is a loss, especially considering that most once-vibrant piping and drumming geographies have declining membership numbers.
Simple math: more people are leaving than joining.
Why is that?
The adage that retaining a customer is easier than creating a new one somehow doesn't seem to apply to piping and drumming.
What might be done to keep older players engaged and involved?
The better bands generally want younger hands and wrists because they play more complicated music that demands more precision. More often than not, younger players have more dexterity and desire. Yes, there are exceptions, but the attrition rate is remarkable.
The constant push for youth can implicitly signal that older players aren't welcome.
Associations could do a lot more to hang on to members. How often do they simply say thanks? Do associations express their appreciation to members or tacitly and unintentionally foster negativity by treating them as just another dues-paying number? The constant push for youth can implicitly signal that older players aren't welcome.
Juvenile and Novice grades exist because we want to keep younger players interested. These events ensure that kids who don't yet have the ability are engaged in competition.
But, considering the generally declining abilities of older players, why not have a pipe band grade for bands of all players older than 55 or 60? To be sure, older players who still have the aptitude and the drive can play wherever they like, but for those who don't, create a place for them.
Some jurisdictions still have solo competitions for older pipers, but most have gone by the wayside, and we know of no band grade for senior pipers. Maybe it's time to repatriate them. We could even grade the Senior into A and B, or Masters and Veterans.
Dues-paying members and competition entry fees are the lifeblood of associations. So it makes sense for them to 1. have more members and 2. offer more competition events.
Many upper-grade bands have at least one feeder band. The general rule is that players only move up and rarely back. They are probably welcome to accept relegation to the feeder band, but the 50-plus-year-old who the newest hotshot kid just edged out might be disinclined to step into a lower-grade band full of the same hotshot kids.
It's disconcerting that so many accomplished players drift away. We miss them, and they could still contribute to a more vibrant scene with their wisdom and experience. How often do we return to the new competition season and wonder where so-and-so is? How often are they never seen again, even as spectators? Are they so disenchanted or bored that they give up competing and even stop listening to piping and drumming altogether?
Bands and associations are understandably scrambling to create brand-new members through recruitment and teaching.
But how much are they working to keep the players they have? Perhaps they need to adjust their thinking for the times.
What's your opinion? As always, we encourage readers to contribute their thoughts with our Comments feature below, where you can express opinions with your name or anonymously.
pipes|drums is independent of any third-party association, organization or business. Unless noted, articles do not speak for any other organization or person. The only things we sell are advertising and subscriptions, and all proceeds from those sources are invested in the publication and nonprofit or charitable causes that are also for the good of piping and drumming. We believe in the fundamental tenet of free and fair speech. Without exception, every article, video or other piece aims to contribute positively to piping and drumming and foster constructive dialogue. We welcome disagreement, and without exception, we invite our readers to offer their fair comments. Any opinions expressed are those of the publication or contributing authors.