P-M Ian Swinton Open goes to Derek Midgley with a sweep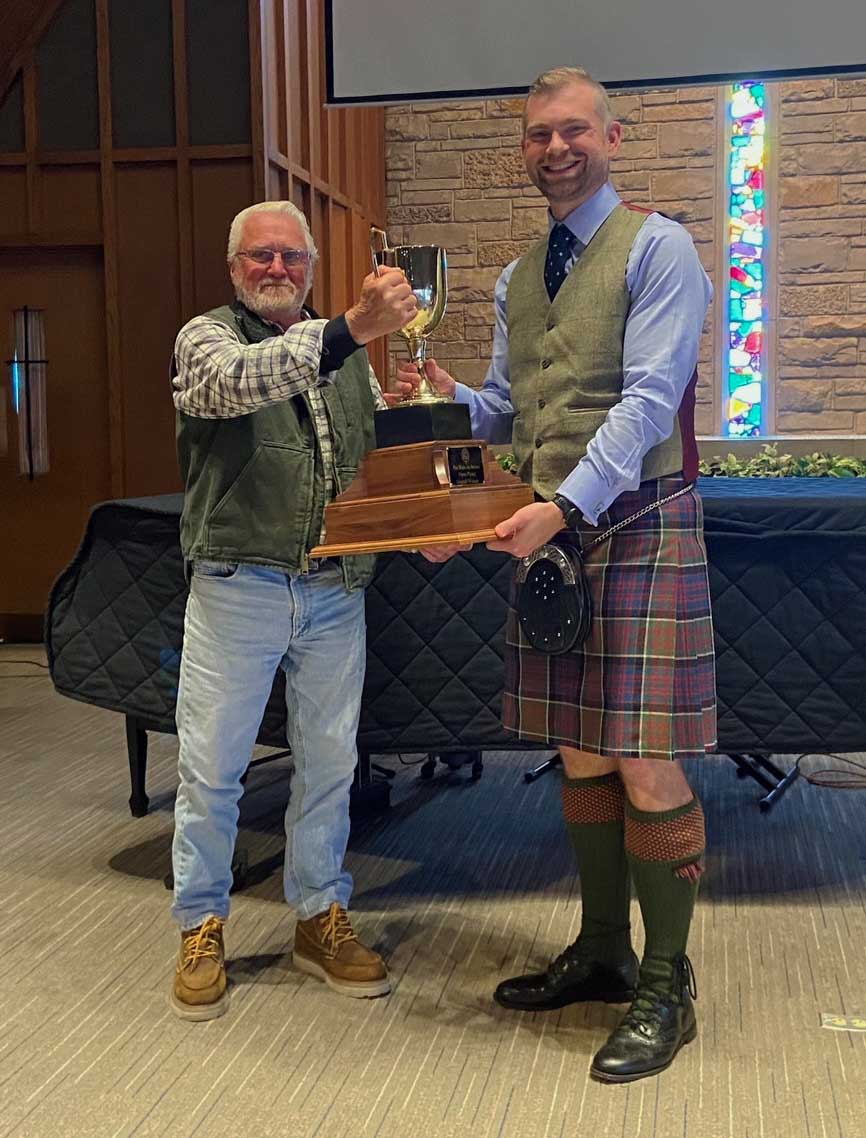 Park Ridge, Illinois – May 6, 2023 – Winning both the Piobaireachd and MSR events, Derek Midgley of Tinton Falls, New Jersey, was the winner of the Pipe-Major Ian Swinton Open Solo Piping Competition, a contest put on by the Midwest Pipe Band Association with a total cash purse of US$3,500. Avens Ridgeway of St. Joseph, Missouri, made a solid return to solo competition, finishing third overall. Eight pipers competed and the judges were Jack Lee and Bob Worrall for both events.
The competition is named for Ian Swinton who, as the leader of the Midlothian Scottish Pipe Band of Chicago, played an instrumental role in establishing quality piping and drumming in the Midwest United States.
Piobaireachd
1st Derek Midgley, "The Rout of the Lowland Captain"
2nd Avens Ridgeway, "Lament for the Viscount of Dundee"
3rd Andrew Carlisle, Pittsburgh, "Lament for the Only Son"
4th Edward Mcllwaine, Vancouver, "Lament for Ronald MacDonald of Morar"
[Do you have competition results you'd like the whole piping and drumming world to see? Send the details and a pic or two to editor@pipesdrums.com !]
MSR
1st Derek Midgley, "Mrs. John MacColl," "Tulloch Castle," "Doctor MacPhails Reel"
2nd Andrew Carlisle, "P-M George Ross's Farewell to the Black Watch," "Inverary Castle," "The Rejected Suitor"
3rd Nick Hudson, Houston, "Mrs. Duncan MacFadyen," "P-M Hector MacLean," "Sandy Cameron"
4th Avens Ridgeway, "Angus Campbell's Farewell to Stirling," "The Ewe wi' the Crookit Horn," "Roddy MacDonald's Fancy"