P-M Robert Kilgour, 1924-2017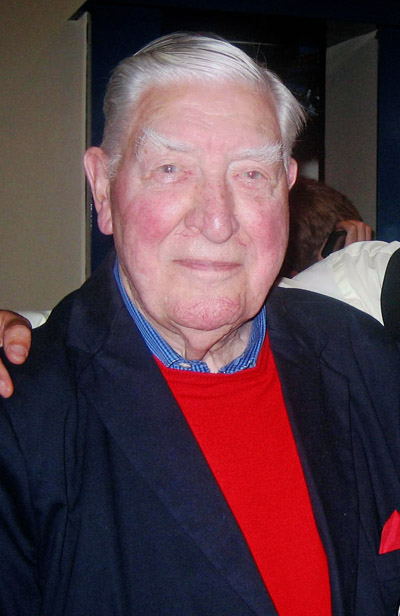 Robert Kilgour MBE died of apparent natural causes in Edinburgh on October 9, 2017, at the age of 93.
He was best known as a pipe-major of the 2nd Battalion Scots Guards, graduating from the Pipe-Majors' Course in 1947, attending in the same year as John A. MacLellan, each of them the only graduates to receive a distinguished grade.
A protégé of the legendary Willie Ross, Kilgour served with the Scots Guards until 1966, and was co-founder of Kilgour of Strathspey Bagpipe Makers with his brother, George, who apprenticed with Robertson Bagpipes of Grove Street, Edinburgh.
In the 1980s, George Kilgour started to work with New Yorker Charley Kron, eventually setting up Kilgour & Kron, later C.E. Kron, Bagpipe Makers in Dobbs Ferry, New York, becoming one of the first American-based manufacturers of Highland pipes.
Robert Kilgour was Honourary Pipe-Major of the original iteration of the Eagle Pipers Society in the 1970s. He married Bente Vieuf in 1974, and immigrated to Denmark, where he lived for more than 30 years, becoming an enormous influence on the now-flourishing Danish piping scene. He never judged solo piping events regularly, but many considered him to have all the attributes of a first-rate adjudicator.
He is survived by two daughters and several grandchildren.
On behalf pipers and drummers around the world, we extend our sympathies to Robert Kilgour's family and friends at this sad time.