Passmore returns to 400 Squadron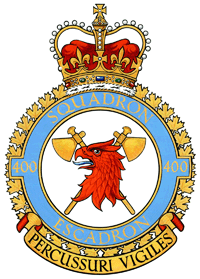 The Grade 2 400 Squadron of Ontario, Canada, couldn't get to the 2015 competition field due mainly to drumming concerns, but the band hopes to recitify that with the return of Mark Passmore to the leading-drummer role.
Passmore had been lead-tip with the band for the 2013 season, but departed to take the leading-drummer position with the Grade 1 Toronto Police Pipe Band. That role lasted only one season, with the band moving Craig Stewart into the job.
Passmore is a sergeant in the Canadian Armed Forces, Music Branch, and joins Pipe-Major Matt MacIsaac, who took over the post in March 2014, and has since worked to build up the pipe section of the group, which often competed in 2013 with minimum numbers.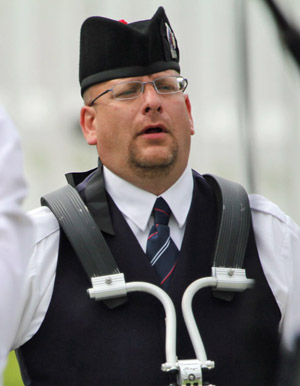 "Mark's return to 400 Squadron is a good thing," MacIsaac said. "I'm looking forward to getting this band back on the rails after an extended absence from the field, and Mark is the guy to help me do that. We share many common musical philosophies and we have the same desire to achieve excellence. I'm confident that this new partnership will be a productive and successful one."
MacIsaac added that the band will move to different chanters and sheepskin bags in 2016, and that elements of its uniform will be changed.
Along with Paris-Port Dover, 400 Squadron is one of only two bands in Ontario competing in Grade 2.
Passmore is the son of Gary Passmore, who died recently, and was a prominent tenor drummer, most notably as a member of the 78th Fraser Highlanders in the 1980s.