Peel Police take Grade 2 at Cambridge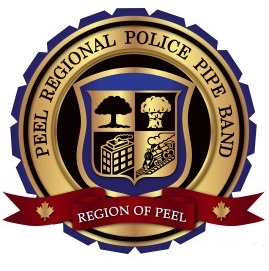 Cambridge, Ontario – July 21, 2018 – A mostly sunny day warmed the annual Cambridge Highland Games, about an hour west of the city of Toronto, and a few threatening early afternoon clouds produced no rain, where the Peel Regional Police won the two-band Grade 2 competition. The organization's new Grade 5 band took that competition. Only the 78th Fraser Highlanders played in the Grade 1 band event.
In the solo piping, Ian K. MacDonald was the overall winner of the Professional grade, placing first in all four events, while Gavin Mackay took Amateur Piper of the Day honours. Kyle Wardell was Professional Snare Drummer of the Day, and James Kirkwood Amateur Snare Drummer of the Day.
Bands
Grade 1 (Medley, one played)
1st 78th Fraser Highlanders
Judges: Peter Sinclair, Iain Symington (piping); Greg Dinsdale (drumming); Glenna Mackay-Johnstone (ensemble)
Grade 2 (MSR, two competed)
1st Peel Regional Police (1,1,1,1)
2nd Hamilton Police (2,2,2,2)
Judges: Peter Sinclair, Iain Symington (piping); Greg Dinsdale (drumming); Glenna Mackay-Johnstone (ensemble)
Grade 3 (MSR, five competed)
1st Toronto Police (Gr3) (1,1,4,1)
2nd Guelph (2,2,3,4)
3rd Rob Roy (3,4,2,3)
4th Buffalo Bagpipe Club (5,5,1,2)
5th Windson Police (4,3,5,5)
Judges: Jim McGillivray, Calum MacDonald (piping); Daniel Bist (drumming); Lynda Mackay (ensemble)
Grade 4 (Medley, 10 competed)
1st Durham Regional Police (4,2,1,3)
2nd 8 Wing (1,3,5,4)
3rd Hamilton Police (Gr4) (5,5,3,2)
Judges: Jim McGillivray, Calum MacDonald (piping); Daniel Bist (drumming); Lynda Mackay (ensemble)
Grade 5 (March Medley, 10 competed)
1st Peel Regional Police (Gr5) (1,1,3,3)
2nd Guelph (Gr5) (7,2,2,1)
3rd Paris-Port Dover (6,7,1,2)
Judges: Peter Sinclair, Iain Symington (piping); Greg Dinsdale (drumming); Glenna Mackay-Johnstone (ensemble)
Professional Solo Piping
Piobaireachd
A Group
1st Ian K. MacDonald
2nd Jacob Dicker
3rd Glenn Walpole
4th Callum Harper
Judge: Bill Livingstone
B Group
1st Laureano Thomas-Sanchez
2nd Tyler Bridge
3rd Tyler Harris
4th Dylan Whittemore
5th Tyler Johnson
6th Mike Allegretti
Judge: Brian Donaldson
March
1st Ian K. MacDonald
2nd Dylan Whittemore
3rd Jacob Dicker
4th Tyler Harris
5th Glenn Walpole
6th Callum Harper
Judge: John A. Elliott
Strathspey & Reel
1st Ian K. MacDonald
2nd Jacob Dicker
3rd Glenn Walpole
4th Callum Harper
5th Tyler Johnson
6th Alastair Murray
Judge: John K Cairns
Jigs
1st Ian K. MacDonald
2nd Callum Harper
3rd Glenn Walpole
4th Tyler Harris
5th Jacob Dicker
6th Graham Thompson
Judge: Calum MacDonald
Professional Solo Snare Drumming
MSR
1st Cam McKail
2nd Iain Bell
3rd Kyle Wardell
4th Neil Birkett
Judge: Dan Bist
Hornpipe & Jig
1st Kyle Wardell
2nd Neil Birkett
3rd Iain Bell
4th Cam McKail
Judge: Greg Dinsdale