PiobSoc gets birthday gift from QE2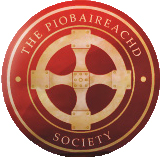 The 112-year-old Piobaireachd Society is the recipient of a £2,500 gift from 90-year-old Queen Elizabeth II by way of the monarch's Patron's Fund, a fund totalling £750,000 set up to support charitable organizations of which the Queen is a patron, coinciding with her ninetieth birthday year.
According to Piobaireachd Society President Jack Taylor, the group plans to use the money to fund expert piobaireachd tuition at the College of Piping in Glasgow "for young pipers who do not have easy access to a teacher."
The Piobaireachd Society is one of almost 300 other registered charities and organizations in the UK and Commonwealth countries with Queen Elizabeth as the designated patron. The Patron's Fund itself receives donations from individuals, businesses, schools and community groups.
Taylor said that the bursary scheme was set up around 2011 as a result of a proposal from the College of Piping. Student recipients of funds so far have benefitted from tuition from the likes of Willie Morrison, John Wilson and Gordon Walker, and two students have played at the society's annual conference.
The Piobaireachd Society has long been connected with the UK's royal family, perhaps emanating from the legendary Angus MacKay being appointed piper to Queen Victoria in 1843. Taylor was not sure how long his group has had official royal patronage.
+ The Greatest 20 Pipers in History
Queen Elizabeth II celebrated her ninetieth birthday on April 21, 2016.