PipeBand Club clean up at Maclean
Maclean, New South Wales – April 14-15, 2017 – The 113th Maclean Highland Gathering was held over the Easter weekend under spectacular weather, and 22 band and 157 solo entrants. The PipeBand Club won the top prize in Grade 2, and, in the solo piping, Andrew Roach won the A-Grade Gold Medal. The B-Grade Champion was Ben Morris, Austin Manchadi won the C-Grade championship and the D-Grade Champion was Oliver Cordell – all pupils of Andrew Roach.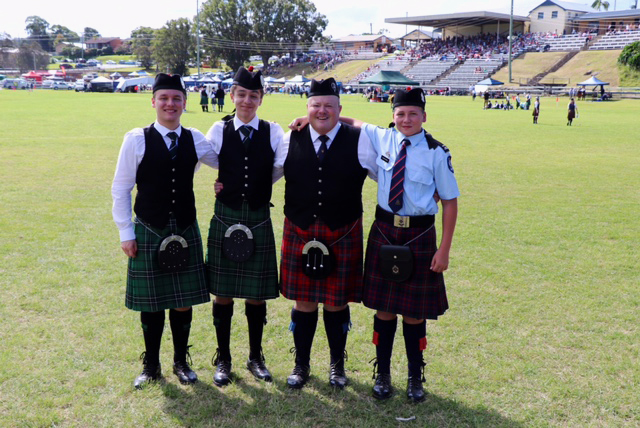 Grade 2
1st The PipeBand Club
2nd St. Andrew's
Grade 3
1st Emmanuel College Highlanders
2nd Greater Springfield
3rd Wynnum RSL
Grade 4
1st Brisbane Boys College
2nd Old Collegians
3rd Maclean & Districts
Got results? Please do send them by email in the format above, along with a photo and other information.