Pipers and drummers around the world step up for Remembrance Day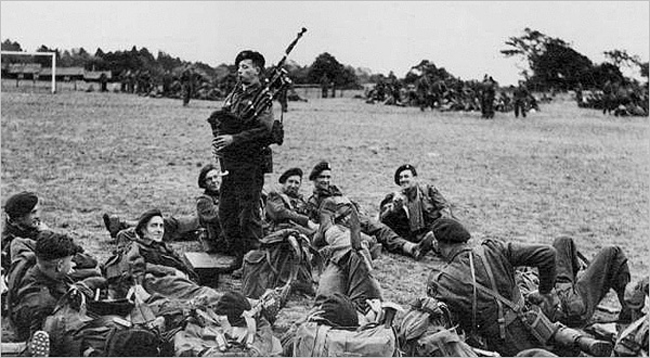 Every Remembrance Day is important for pipers and drummers, but this year's November 11th holds that much more gravitas with the one-hundredth anniversary of the end of the Great War, World War I, the "War to End All Wars."
Readers of pipes|drums will have seen our regular pieces over the last few months, with "Chanters silenced" underscoring the role of and sacrifices by pipers from 1914-'18. The tales of heroism and loss are at once heart-rending and inspiring.
As we might tremble with fear competing in a competition, we might put things in perspective when reading about Piper Dan MacFarlane of the Highland Light Infantry who survived two bayonet charges, though while piping through the hail of fire his drones were literally blown off his shoulder leaving nothing but the bag and shredded stocks.
Across countries that observe Armistice Day / Remembrance Day / Veterans' Day, pipers and drummers will contribute their music.
Players from the Innisfail Legion Pipe Band of Alberta will split up to perform at services at Royal Canadian Legion branches in the area, including their own Innisfail Branch 104. A member of the band is a relative of Piper Archibald MacPhie Ramage, whose courage and ultimate sacrifice at the Battle of the Dardanelles in Turkey in 1915, marked by the Oban Times.
+ Chanters silenced: Meldrum makes a tune and stories of patriotic courage
The Kennebecasis Valley Pipes & Drums of New Brunswick will perform at their local Remembrance Day Service in Quispamsis, and then check into the local branch of the Royal Canadian Legion in Rothesay, New Brunswick, to play a few sets for veterans. The band will then carry on to the Ridgewood Veterans' Wing, an 80-bed facility in Saint John, New Brunswick, dedicated to providing long-term health care to veterans, playing through the halls of a wing of the facility dedicated to veterans with ambulatory issues.
"We follow this up with a stop at the Pte. David Greenslade Peace Park, also in Saint John, where we play a set or two, to honour Pte. Greenslade and the other soldiers from CFB Gagetown tragically killed in Afghanistan," Mike Morrison writes. "We typically end our day at another Royal Canadian Legion branch in Saint John. It's a full day that we look forward to all year."
The Charleston Pipe Band of South Carolina will mark the centennial of the end of World War I by performing "The Battle's O'er" to honour veterans. The band will offer poppies and band merchandise for sale, with all proceeds going to the South Carolina Chapter of the United Service Organizations (USO).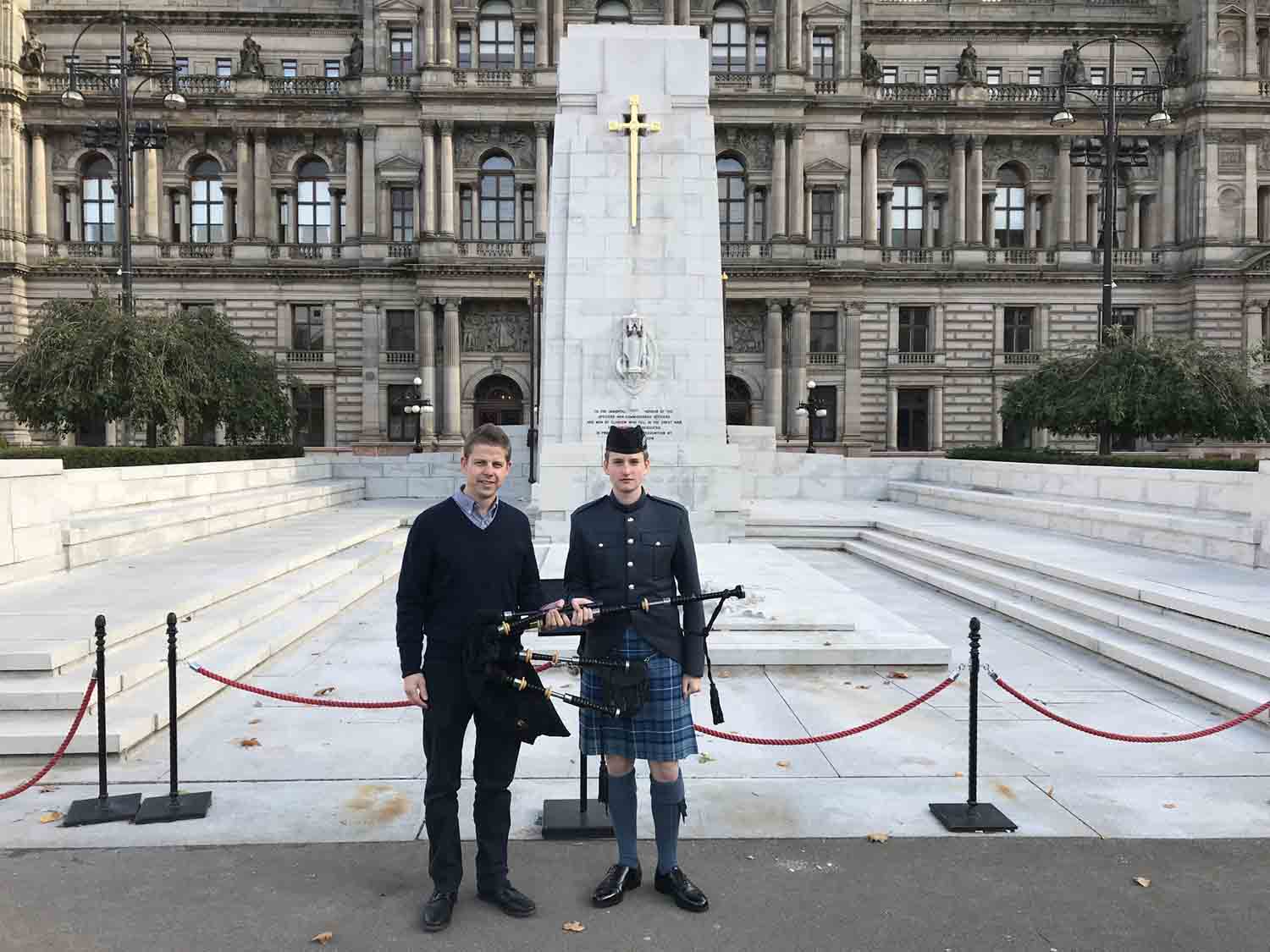 Our friends at R.G. Hardie have stepped up playing a unique part in the UK's "Battle's Over" international commemoration, with lone pipers playing "When the Battle's O'er" outside of cathedrals with more than 1,000 pipers playing the tune at their local communities.
"We are delighted to hand over this new set of Peter Henderson Heritage bagpipes to RAF Cadets Pipe-Major Fergus McClintock to play 'The Battles O'er' at the grave of the unknown warrior at Westminster Abbey, at 6 am on 11th November," Alastair Dunn of R.G. Hardie said. "It seems only fitting . . . to mark such a solemn occasion, by presenting these pipes. But we can also look to the future. The pipes the men of the war played often survive today, in museums and as family heirlooms. It's therefore comforting to think that these new Heritage bagpipes, and the memory they symbolise, could still be around for another hundred years."
The exact number of pipers who served in World War I is not known, but it is thought that more than 400 gave up their lives in the struggle. The contribution and sacrifice of pipers and drummers in all wars and conflicts are innumerable, and the sound of the pipes and drums is almost as emblematic of Remembrance Day as the poppy itself.