Piping history's greatest mother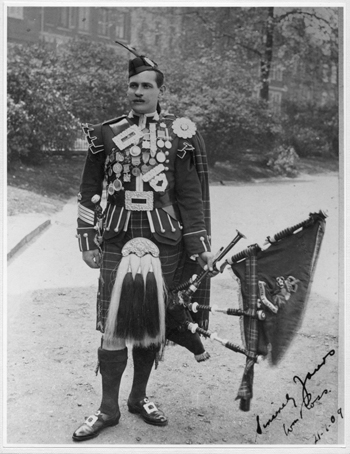 It's Mother's Day in much of the world, and it's important to recognize the essential role that mothers play in just about every piper and drummer's career. There's a debt of gratitude we all have to our mothers for giving us life, and, for many, it was our mothers who made sure we got to lessons, reminded us to practice, made sure our kit was together, and supported us from the sidelines.
Not to minimize the contributions of all mothers, but there's one mother who could have had the greatest single impact on piping history.
Mary Collie was the mother of the legendary Willie Ross, one of the greatest pipers of all time. Indeed, Ross was voted as one of the top five most important pipers in history, according to our panel of experts in our 2014 feature.
+ The Greatest 20 Pipers in History
But there's probably no piper in history whose mother played a more important role in her famous child's development as a piper.
Not much is known about Mary Collie. She was born in 1854 and came from the Loch Monar area of Scotland, on the borders of Inverness-shire and Ross and Cromarty, at the head of Glen Strathfarrar, at which Willie Ross was born. "Loch Monar" was commemorated in the poignant air by Ross. Unfortunately, the Monar glen is now flooded by a hydroelectric project.
Most of Willie and his brother Alec's early tuition apparently came from his mother, who was said to play only the practice chanter, and his great uncle, Aeneas Rose, who wrote the 6/8, "Lady Dorothea Stewart Murray's Wedding March." There is only one recognized photo of Mary Collie, posing with her son Willie, his daughter, Cecily (the namesake of the great reel), and Mary Collie's great granddaughter.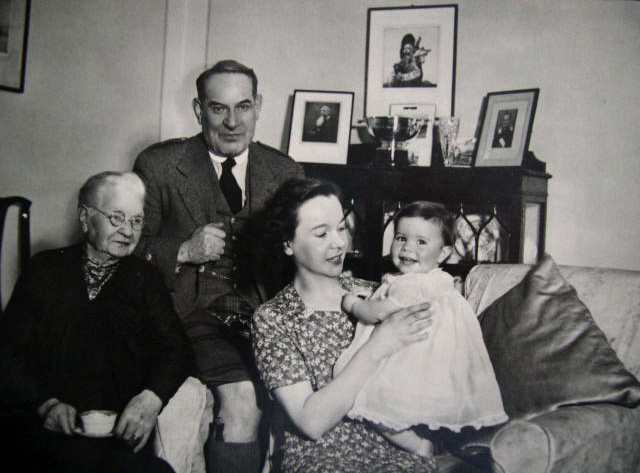 Most of Willie Ross's contemporaries did not know where he got his knowledge of piobaireachd and light music, and many speculated that he was largely self-educated, even though he reportedly claimed that he received tuition from the great Cameron family of pipers.
According to William Donaldson's book, Pipers: "Some thought that Willie was inclined to inflate his piping pedigree. Bob Nicol – who was his rival in competition latterly – used to joke that nobody knew who his teachers were: 'He gie'd oot that it wis the Camerons, but he was never near them, the auld chancer.'"
Willie Ross would join the Scots Guards in 1896, seeing action in the Boer War and became pipe-major of the 2nd Battalion in 1905. Ross said that when stationed in the UK capital that he had long piobaireachd sessions with the younger Sandy Cameron at the Tower of London.
Ross would publish the most important collection of light music, pulling together tastefully standardized settings of most of the traditional pieces heard today, and developing a style of embellishment placement that has helped to set the tone for at least the century that followed. He ran the Army School of Piping at Edinburgh Castle for many years and taught hundreds of pipers, many of whom went on to good success. His greatest student was the legendary John D. Burgess.
There is a recording of Willie Ross on an archival broadcast on the BBC of "Tobar an Dualchais" in which he plays and his mother sings "port a beul" to "Brochan Lom," recognized today as the strathspey, "Orange & Blue." At the end of the recording, Ross exclaims, "Well done, mother."
Whatever the role that Mary Collie played in her son's piping ability, it was undoubtedly crucial to making him what he would become.
Happy Mother's Day on this and every day to the women whose contribution to their piping daughters and sons can never be appreciated enough.