Piping Live! '17 – Day 1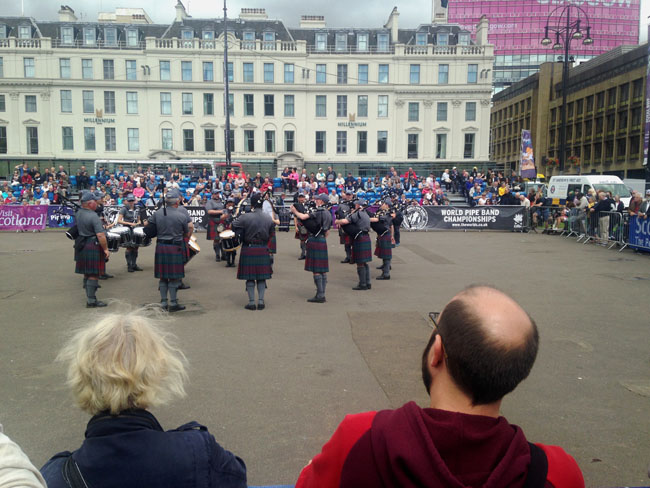 The 14th Piping Live! Glasgow International Piping Festival launched in mixed weather on Monday, as pipe majors checked the skies to find the sweet spot for playing. The SFU Pipe Band found a sunny patch in the morning and so did Australia's Governor Macquarie Memorial Pipe Band who put on an entertaining display in the George Square Venue. Attendance was strong at George Square, although the trade stalls tent seemed to have fewer businesses in the mix.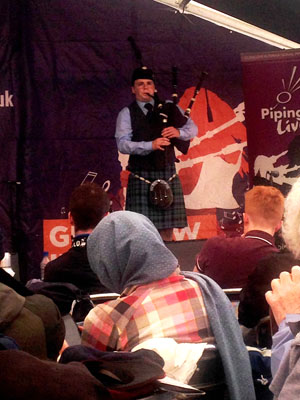 At the Piping Centre, things were well underway with the Masters' Competition Piobaireachd event, museum tours, and a full lineup of live music in the Street Cafe. In a first for the Masters', there was a three-way tie for the aggregate prize, and that past and current master, Jack Lee, took the award based on being first in the piobaireachd event.
+ 2017 Masters' Champion: Jack Lee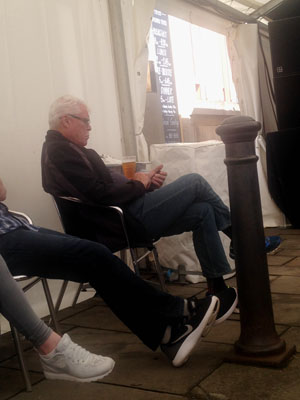 The Pipe Idol competition had a full audience for some exceptional piping by four young pipers, and the secret judges in the crowd keeping notes on phones rather than in wee notebooks. The winner of Heat 1 was Scotland's John Dew, who also plays with Inveraray & District. One thing readily apparent is that teaching programs, tutors and students are doing the hard work. There are some amazing pipers on the rise.
As always, Piping Live! features some excellent non-Highland piping, and those not at the Masters' MSR were treated to some great music from a band from Strakonice, Czech Republic, whose bagpipes are as lovely sounding as they are unique looking, with goatskin and hair bags, carved goat heads on the chanters and brass bells off the drones. Most striking, the music they played was 100% happy sounding – no laments, lullabies, farewells, murder or mayhem. Or, so it seemed . . .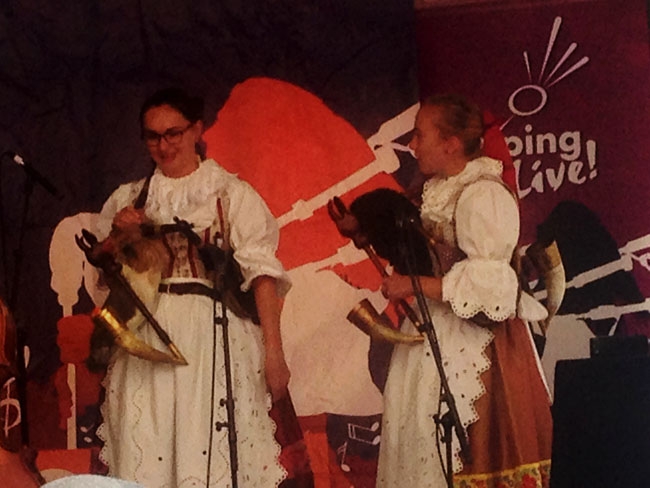 And the same could be said for Piping Live! – it's a happy time for most.
Stay tuned to pipes|drums each day for more from the 2017 Piping Live! Glasgow International Piping Festival.