Players set for Livingstone May 13th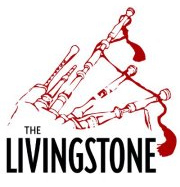 The 39th running of the William Livingstone Sr. Memorial Invitational Solo Piping Competition – or, "The Livingstone" – will see mostly familiar and a few new faces and a different venue, with the Hamilton, Ontario, contest moving to St. Paul's Presbyterian Church, 70 James St.. South, the site of the George Sherriff Memorial Amateur Invitational.
The move away from the Livingstone's usual venue in the Officers' Mess at the Argyll & Sutherland Highlanders of Canada's Main Street Armoury in Hamilton was necessitated due to renovations to the historic building.
Players accepting their invitation:
Andrea Boyd, Ottawa
Andrew Carlisle, Pittsburgh
Callum Harper, Bolton, Ontario
Andrew Hayes, Ottawa
Nick Hudson, Houston
Ian K. MacDonald, Whitby, Ontario
Ben McClamrock, Washington, DC
Sean McKeown, Aurora, Ontario
Derek Midgley, New Jersey
James P. Troy, Victoria, British Columbia
Glenn Walpole, Kincardine, Ontario
Hudson was the overall winner of the 2016 edition of the competition.
+ Hudson impresses Livingstone, wins
Returning to judge the event, which comprises Piobaireachd and light music contests, will be Peter Aumonier, Bob Worrall and, from Scotland, John Wilson. Ken Eller will be the master of ceremonies.
The Piobaireachd competition starts at 12:30 and the March, Strathspey, Reel, Hornpipe & Jig at 7:30.
The competition was envisioned by Ontario piping luminary Bill Livingstone Sr. in 1978, and then made a memorial to him following his death in 1983. The event is organized by the Niagara-Hamilton Branch of the Pipers & Pipe Band Society of Ontario. Entrants to the branch's amateur competitions events over the winter receive free admission.