Poaching and tampering
improve, and – most importantly – the standard in existing bands would get even better and altogether new bands would start.
The argument is sometimes made that players cut from Grade 1 and Grade 2 bands because they don't meet the standard will outright quit might be true, but we believe these cases would be rare. It's more about pipe-majors and lead-drummers simply wanting to avoid difficult conversations. And that cast-off Grade 1 piper or snare drummer is the next pipe-major or lead-drummer of a new or existing Grade 4 band.
Non-UK bands competing at the World Pipe Band Championships is at an all-time high. There is not an association on earth that will put limits on section sizes unless their members want it, and their members will never want it unless the RSPBA does it.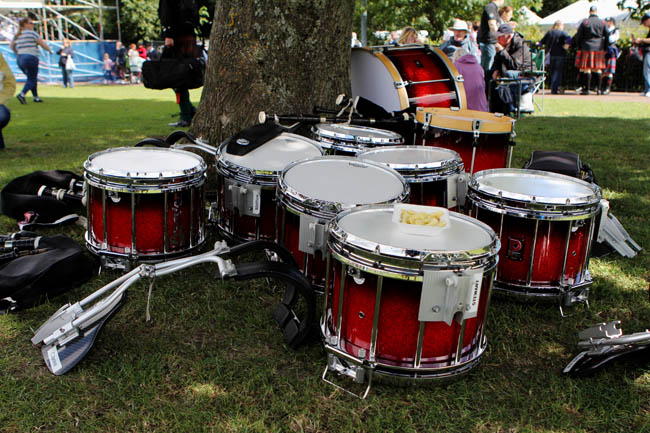 Generally speaking, as the RSPBA goes, so, too, goes the rest of the pipe band world.
The RSPBA knows this, but they have so far done nothing, and they have the rest of the world over the proverbial barrel. "No one is forcing you to compete at the World's," is often the counter-argument by those in the UK. That is indeed true, but they need to realize that, with rare exceptions that usually involve money and jobs, bands around the world – especially at the Grade 1 and Grade 2 levels – can't sustain themselves these days without competing at the World's at least every few years.
A trip to Scotland with the band to compete at Glasgow Green is a carrot to attract and keep players. Again, there are rare exceptions such as the Grade 1 Western Australia Police Pipe Band, but if a top-grade band doesn't have plans to compete in Scotland, they simply will not attract or keep players.
The RSPBA proclaims itself "the heart of the pipe band world." If they were true leaders with heart, they would do what is right and place limitations on sections sizes and/or rosters. These limitations can go up or down as the competitive climate dictates. Grade 1 bands could eventually swell to maximum numbers that are seen today, but only as the market dictates. Once the RSPBA adopts such guidelines, the rest of the world's associations will come into line.
Most major sports leagues have strict "tampering" rules. Players under contract can't be lured with offers from other teams. Players and teams aren't even allowed to discuss compensation or contracts or even the intentions of those on other teams without a formal process.
As much as they sometimes seem like it, pipe bands are not professional sports teams. Very few pipers or drummers are paid to play. Not since the 1980s, with the demise of police bands employing essentially full-time pipers and drummers, have civilian-band members been on a payroll. Ours is still very much a hobby or, at most, an avocation. But we still strive to play and act with professionalism.
Should there in fact be a rule or policy against tampering with members of lower-grade bands?
"It would be nice to see some form of standardization of player advancement in bands, like what is present in the solo grades," Kirkwood suggests. "Developing and instituting this would be very difficult, I would imagine. How would you accurately assess and evaluate the developmental level of a player in order to determine in what grade band he/she would be eligible to play? Perhaps the onus then should be on Grade 1 bands to understand fully the nature of the developing player and how it affects the quality and standard of play, not only for the individual, but for bands in all grades."
It's worth noting that in a recent pipes|drums Poll that asked, "Should associations have a policy against top-grade bands proactively recruiting from lower-grade bands without permission?" resulted in only 33% saying Yes. We can only speculate on the reasons for this stance. It stands to reason that bands would not want to be restricted from recruiting from the lower grades unless all associations adopt such a policy.
We might agree that "poaching" – recruiting players from . . .