Roddy MacLeod: 2016 Glenfiddich Champion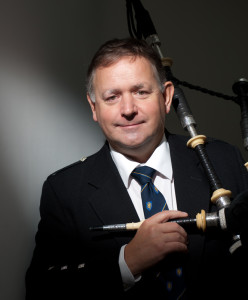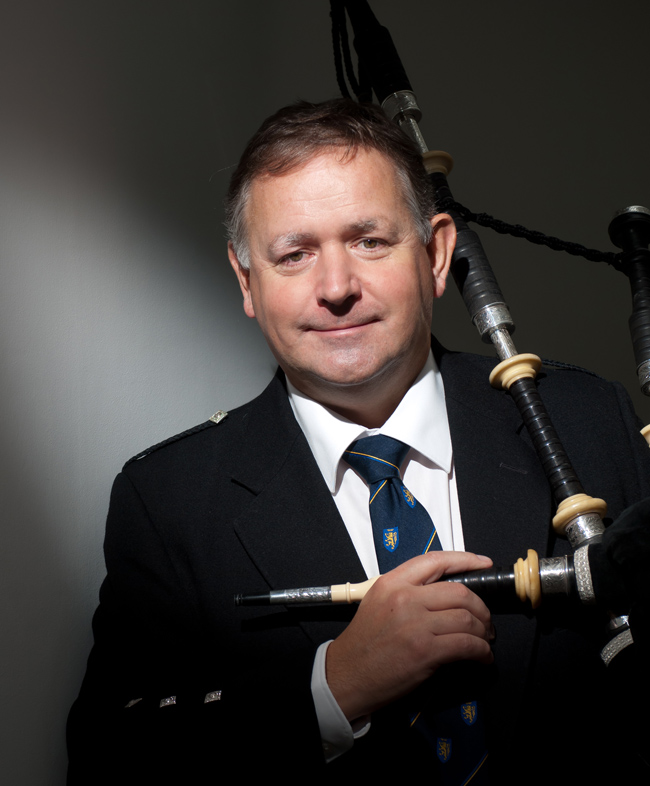 Blair Atholl, Scotland – October 29, 2016 – Roddy MacLeod of Glasgow was the overall winner of the 2016 Glenfiddich Solo Piping Championship, held as always at the Great Hall of Blair Castle. It was MacLeod's fifth time winning the overall title, after his successes in 1992, 1997, 2002 and 2011.
Roddy MacLeod took the top prize on the weight of winning the piobaireachd, his tenth time taking the event. Willie McCallum won the MSR for his seventh time. MacLeod tied Willie McCallum and Bruce Gandy for aggregate points. McCallum has previously won the overall title a record eight times.
It was the 43rd annual event, sponsored from the beginning by William Grant & Sons Distillers, makers of Glenfiddich brand single malt whiskies, and now supported by the recently formed William Grant Foundation, whose remit is to assist the development of Scottish culture that inspires others.
The Balvenie Medal, awarded by a nomination-selection process, was presented by his longtime pupil Douglas Gardiner to Tom Speirs for services to piping. John Wilson was fear an tighe for the day, and rising-star piper Sarah Muir played a stirring and impressive piping tribute in memory of the late Willie McCallum Sr., an enthusiastic supporter of piping throughout his life. The event was streamed live over the Internet, with donations from viewers to the Kintyre Pipers Society accepted.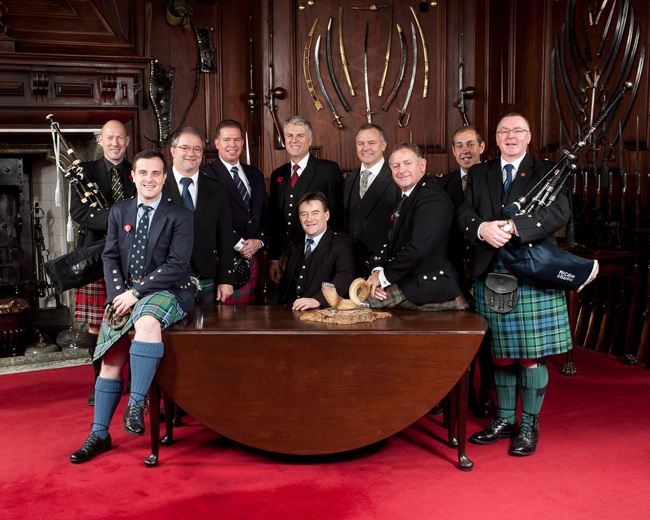 Overall
1st Roddy MacLeod
2nd Bruce Gandy
3rd Willie McCallum
The overall second and third prizes were originally announced the other way around, but the organizers of the contest recognized the discrepancy as per the general understanding of the rules and reversed the order.
Piobaireachd
1st Roddy MacLeod, Glasgow, "Lament for Donald Duaghal Mackay"
2nd Stuart Liddell, Inveraray, Scotland, "Lament for the Children"
3rd Iain Speirs, Edinburgh, "Nameless – Cherede Darievea"
4th Jack Lee, Surrey, British Columbia, "Lament for Ronald MacDonald of Morar"
5th Bruce Gandy, Dartmouth, Nova Scotia, "Scarce of Fishing"
Judges: Iain MacFadyen, Willie Morrison, Jack Taylor
March, Strathspey & Reel
1st Willie McCallum, Bearsden, Scotland
2nd Bruce Gandy
3rd Angus MacColl, Benderloch, Scotland
4th Finlay Johnston, Glasgow
5th Iain Speirs
Judges: Ian Duncan, Iain MacLellan, Iain Morrison
Also competing but not in the prizes were Alasdair Henderson, Dunoon, Scotland, and Ian K. MacDonald, Whitby, Ontario.