Royal National Mòd's Premier piping events go to Roddy MacLeod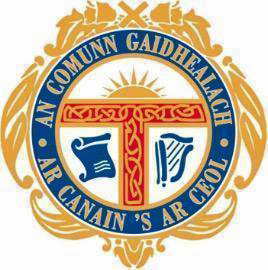 Paisley, Scotland – October 14, 2023 – The annual Royal National Mòd (An Comunn Gàidhealach) was staged at Paisley Town Hall, and Roddy MacLeod of Glasgow won both of the top events for pipers graded Premier and A by the Competing Pipers Association. Angus MacPhee of Inverness and Bradley Parker of Milngavie, Scotland, won the B-Grade Piobaireachd and MSR, respectively, and Bannockburn, Scotland's Arran Green scooped up both firsts in the events for pipers ages 16 to 18. Lennox Munro, Kinross, Scotland, had a great day in the Under 16s by winning three of the four events.
The Mòd is a weeklong celebration of the Gaelic culture, language and history with competitions, concerts, workshops and more. The event moves location yearly and returned to Paisley for the first time in a decade.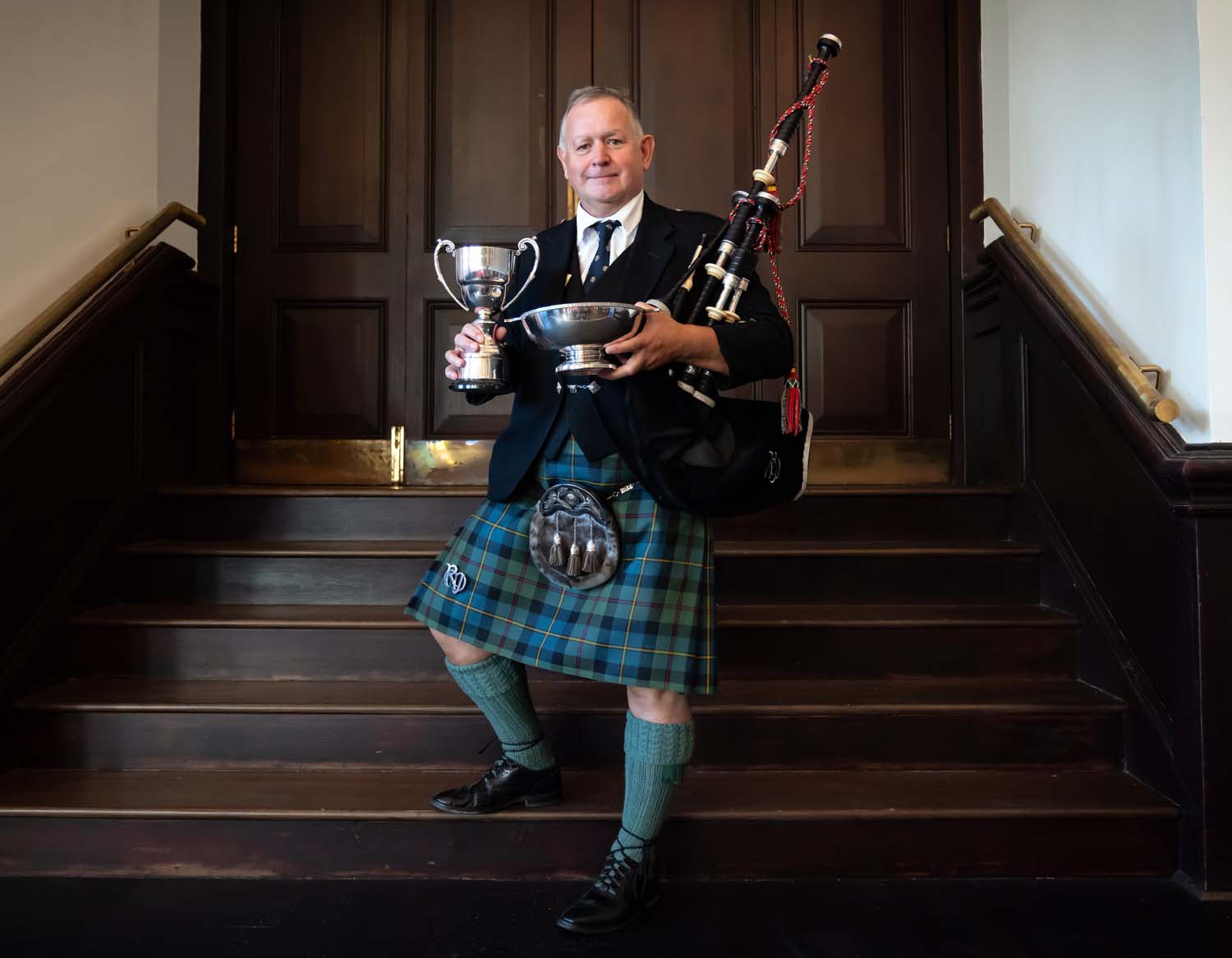 Premier/A-Grade
Piobaireachd (seven competed)
1st Roddy MacLeod
2nd Ben Duncan, Edinburgh
3rd Gordon Bruce, Kilwinning, Scotland
Judges: Euan Anderson, Robert Barnes
MSR (eight competed)
1st Roddy MacLeod
2nd Ben Duncan
3rd Ashley McMichael, Northern Ireland
Judges: Euan Anderson, Robert Barnes
B-Grade
Piobaireachd
1st Angus MacPhee, "The Red Speckled Bull"
2nd Ashley McMichael, "Cabar Feidh Gu Brath"
3rd Dan Nevans, Glasgow, "Fair Honey"
4th Ben Mulhearn, Troon, Scotland,  "The King's Taxes"
5th Bradley Parker, "Lament for the Dead"
Judges: Derek Fraser, Roddy Livingstone
MSR
1st Bradley Parker
2nd Angus MacPhee
3rd Cameron May, Lesmahagow, Scotland
4th Keith Bowes, Glasgow

16-18
Piobaireachd
1st Arran Green, Bannockburn High
2nd Annabel Charlton, Pitlochry, Scotland
3rd Ryan McCreadie, St. Margaret's Academy
MSR
1st Arran Green
2nd Annabel Charlton
3rd Ryan McCreadie
Hornpipe & Jig
1st Arran Green
2nd Annabel Charlton
3rd Ryan McCreadie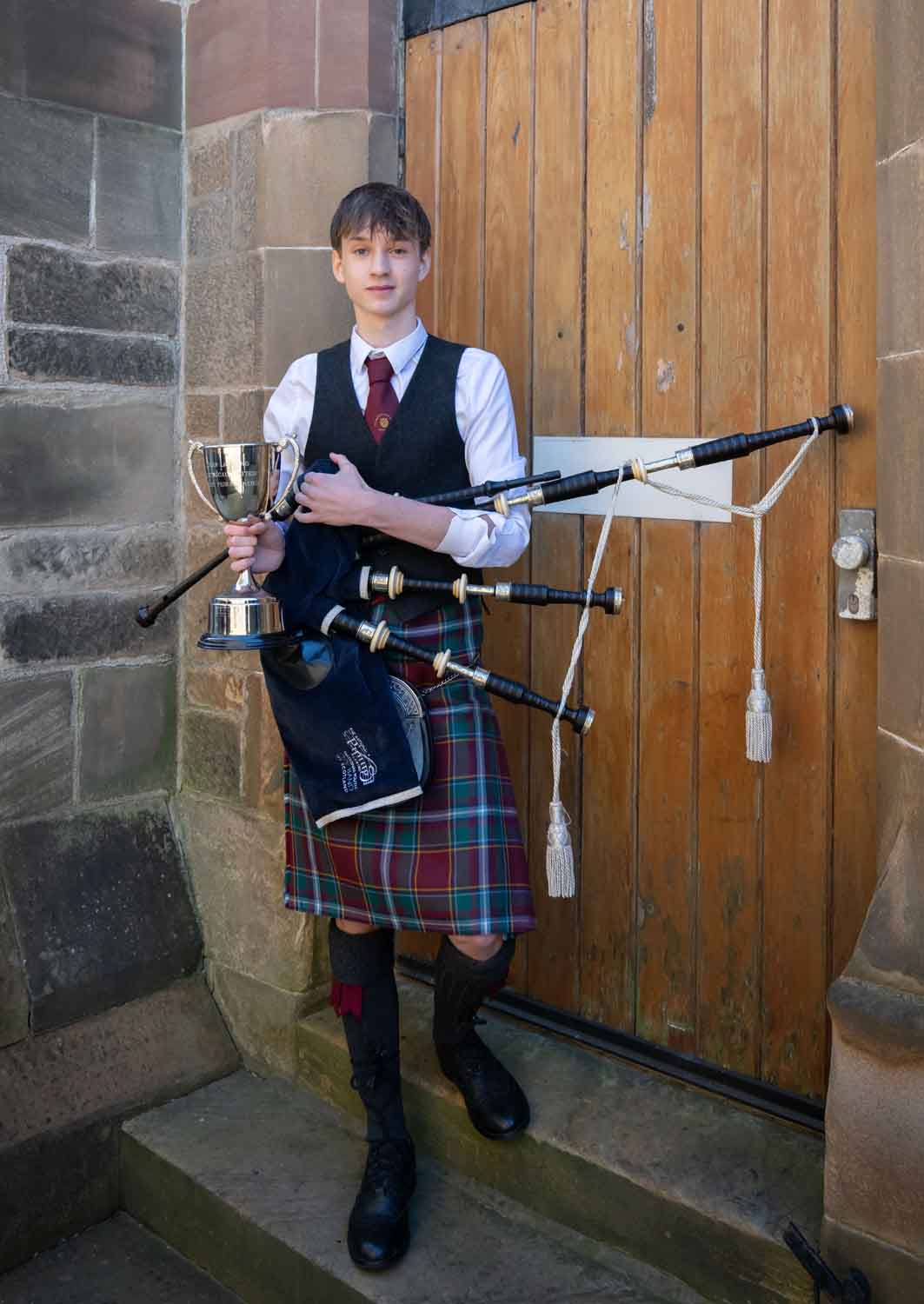 Under-16
Piobaireachd (urlar only)
1st Dòmhnall Eachann MacLean, Sgoil Bhàgh a' Chaisteil
2nd Seonaidh MacLean, Sgoil Bhàgh a' Chaisteil
3rd Màili MacLennan, Acadamaidh Rìoghail Inbhir Nis
2/4 March
1st Lennox Munro
2nd Craig Mitchell, Cults Academy
3rd Seonaidh Forrest, Àrd-sgoil Phort Rìgh
Strathspey & Reel
1st Lennox Munro
2nd Craig Mitchell
3rd Callan James Erskine, Bertha Park
Jig
1st Lennox Munro
2nd Craig Mitchell
3rd Seonaidh Forrest