(Revised) RSPBA gets a do-over on World's Grade 1 draw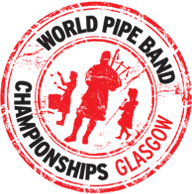 The Royal Scottish Pipe Band Association has had to do a wholesale do-over of the draw for the most important event of the year.
After discovering an error in the draw for the grouping and order-of-play for the Grade 1 Qualifying competition, the organization elected to rescind its July 11 announcement, and posted an altogether new draw on the evening of July 12.
RSPBA Ian Embelton published an explanation of the mistake, along with an apology, on the organization's website:
It has been identified that there was an error in the initial band placements used in the grade 1 draw on Wednesday 11th July 2018. The 2017 MSR placings were used rather that the final Championship results. As a result the draw has been redone in its entirety and reposted.
Please accept our apologies for the confusion and any inconvenience caused.
At publication time, Embelton had not responded to a request to expand on his comments.
The draw for the qualifying rounds is random, according to a source within the RSPBA. The prizewinning bands from the previous year's World's are put into separate groups to encourage some degree of balance. Bands that finished 1st, 3rd and 5th are in one group; those finishing 2nd, 4th and 6th in the other.
pipes|drums has revised its analysis of the 2018 Grade 1 Qualifier accordingly.
+ (Revised) World's Grade 1 qualifier draw: a game of two halves
Hundreds of pipers and drummers competing at the event have had to revise their reaction to the draw and their hopes for their band.
"We're philosophical about the revised draw, and very much in the camp of the draw being out of our control so no point worrying about it," commented one Grade 1 band pipe-major, who asked that his name not be used. "We can only influence what's within our control, that is, playing and performance. Our destiny is still in our own hands. It doesn't change the fact this is a massive cock up by the RSPBA. The public response on social media barely scratches the surface. There's quite a bit of rage out there."