RSPBA adjudicators can no longer judge family in finals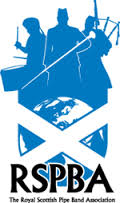 The Board of Directors of the Royal Scottish Pipe Band Association have reportedly passed a resolution that will prohibit adjudicators from judging bands that have a relative of the judge, with the rule coming into effect starting in 2016.
The motion was reportedly made by the RSPBA's Adjudicators Panel Management Group and then presented at the Adjudicators' AGM in November, where it was debated and then approved unanimously by those in attendance, before it was sent to the RSPBA's Board of Directors for approval. The organization's Adjudicators Panel Management Group comprises Gordon Craig, Gordon Lawrie, Robert Mathieson, Joe Noble, Peter Snaddon, John Wilson and two directors.
At least 10 current adjudicators potentially would be impacted by the policy, including Tom Brown, J. Campbell, David Barnes, Terry Lee, Ciaran Mordaunt, John Nevans, Gordon Parkes, Winston Pollock, Alan Ronaldson and George Wilson and many more could be affected, depending on how extensive the definition of "relative" is and whether it includes cousins and in-laws.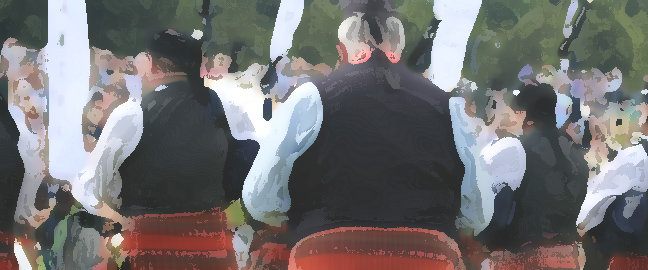 According to several sources who asked that their names not be used, the rule will mean that "immediate family members" will not be allowed to judge their relative's band, but only in the finals of the organization's five major championships, including the World's. The policy will apply to the finals of all grades.
"I disagree with the decision," said one RSPBA adjudicator who asked to remain anonymous. "If I didn't think I could do it fairly I would not have. From a personal perspective this decision implies that I have been biased in my decisions over the years! I will be asking for evidence of this. If judges cannot be trusted to judge fairly due to family connections then the same must apply to commercial connections and close friendship connections also. In my opinion it's better to have strong monitoring and trust judges until they prove that they should not be trusted through evidence of inconsistent results. I want to challenge this face to face with those who made the decision and that might take some time."
The selection of judges for championship finals has reportedly been based on the new criteria. Judging allocations for 2016 had not been announced by the RSPBA at publication, but was released a few hours later by the organization.
At championships where final competitions are known to be talking place, judges with family connections in bands in a specific grade will not be assigned to that grade's final event. Every championship contest without a qualifier would be considered a "final," meaning that judges affected by the rule would not be able to judge the grade in which a band has a family member on its roster unless it is a qualifying round.
The availability form that adjudicators complete now includes a family member declaration clause.
Enacting the "no judging relatives" rule across the board was deemed to be impractical if it were applied to all competitions and heats
The RSBA's Adjudicators Committee might still put together an appeal of the decision.
"Some toys may be thrown out of the pram, but that's life," said one source.
The rule would come after decades of controversy, essentially dating back to the inception of the association in 1930. The topic is a sensitive one for every piping and drumming organization that coordinates competitions. The only association with a formal rule is the Pipers & Pipe Band Society of Ontario, which brought in a measure in the 1990s to stop adjudicators from judging "close relatives," including in-laws, in both band and solo competition.
The Competing Pipers Association in the UK has a policy that strongly advises competitors not to compete before any judges who are considered relatives.
RSPBA Chief Executive Ian Embelton had not responded to a request for comment at publication time.
pipes|drums predicted that such a policy would be enacted in the magazine's Ten headlines we could be writing in 2016 article of January 5th.