Sandy Grant Gordon: the pipes|drums Interview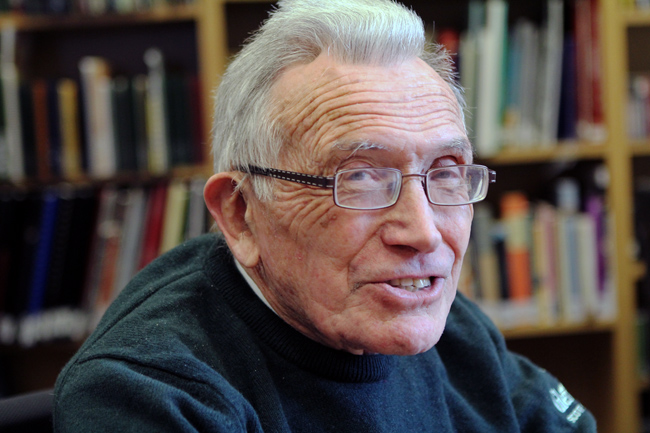 There can be no doubt that no one in history has contributed more in terms of financial assistance to Highland piping than Sandy Grant Gordon. For more than 40 years, the patriarch of William Grant & Sons Ltd., one of the UK's last independent, family-owned distillers of spirits, has contributed funds to assist many of solo piping's premier events.
The marquee event is the Glenfiddich Solo Piping Championships, which Grant Gordon has underwritten since 1974 when the idea for a year-ending premier invitational competition was dreamed up by the famous Seumas MacNeill, who used his connections to get the attention of the head of the Grant's business.
Originally known as "The Grant's Championship," the competition at Blair Castle in Blair Atholl, Scotland, eventually was renamed The Glenfiddich so as to better showcase the single malt whisky that is in many ways the hallmark brand of the company, which also carries the Balvenie single malt, the Grant's blended whisky, the Tullamore Dew Irish blended whisky, and Hendrick's Gin under its umbrella, in addition to support brands such as Gibson's Canadian rye whisky, Sailor Jerry Spiced rum and many others.
In addition to sponsoring the Glenfiddich, the Glenfiddich brand is attached to other solo piping competitions, including:
The Atholl Gathering
The Silver Chanter
The Senior Piobaireachd at the Argyllshire Gathering
The Captain John A. MacLellan MBE Recital-Competition
The Scottish Piping Society of London's annual competition
The CPA B- & C-Grade contests in Scotland
Grant Gordon also sponsored the Donald Macdonald Quaich for 27 years until 2015 and has been a sponsor of Piping Live! since its inception, and next month is a sponsor of the 2016 International Bagpipe Conference being held at the National Piping Centre.
The day after the Glenfiddich Solo Piping Championship, the Glenfiddich Scottish Fiddling Championship is also held at Blair Castle each year.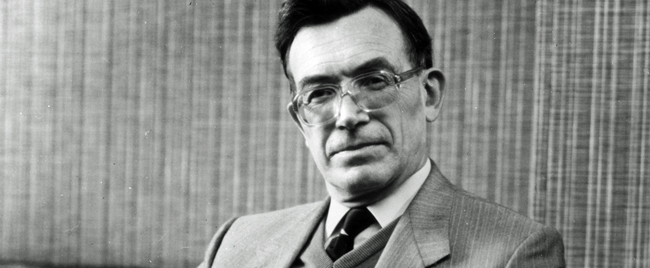 Relatively few people know that it is not, strictly speaking, William Grant & Sons the company that sponsors piping and fiddle causes, it is Sandy Grant Gordon himself, from his own financial resources, who has made them happen. There is no direct support from any of the operational budgets of the company and, only in the last few years, funding comes through the William Grant Foundation, set up by him directly.
Sandy Grant Gordon also contributed to the establishment of the National Piping Centre, and the entire project in the 1990s might never have come to fruition without his financial support.
One might assume that such a successful man of business might expect a financial return from his investments in piping, but one would be wrong. Despite the untold sums that he has poured into piping, he only hopes that they will help to raise the stature of the instrument and its music in the UK and worldwide. Apparently, the only thing he has ever asked for in return for his support of the National Piping Centre was a room dedicated to his uncle, the Scottish music scholar Francis Collinson, who inspired his interest in piping.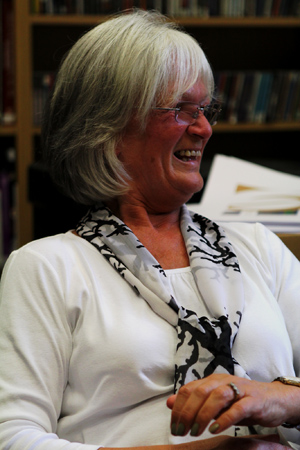 Grant Gordon is not a piper himself, and there is no apparent playing of the Highland pipes that he knows of anywhere in the Grant's lineage, making his support of the art all the more extraordinary.
Throughout his life of contributions to piping one person has been at Sandy Grant Gordon's side: Liz Maxwell. Originally an employee of the company within its marketing department, Maxwell also worked directly as a trusted advisor to Grant Gordon on causes to support. She retired several years ago from the company, but Maxwell maintains a close advisory relationship with Grant Gordon, whom she affectionately calls "Mr. Sandy," and she has become a famous person herself in the world of solo piping, yet with a constantly self-effacing and humble – and always congenial – personality.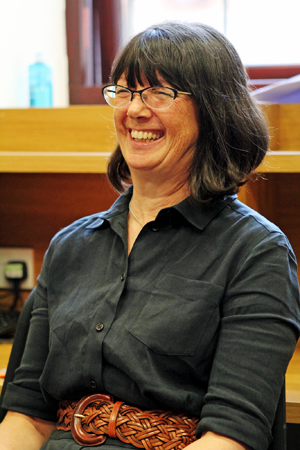 For longer than a decade, The Balvenie Medal has been awarded at the Glenfiddich Championship to those who have made a lasting contribution to piping in ways other than competing, and last year it was Maxwell herself who received a special award for her many years of service. She was truly gobsmacked at the event when her accolade was announced.
In August 2015 in Glasgow, with the Piping Live! festival bustling all around, we met with Sandy Grant Gordon for this relatively brief conversation. Advanced in years, he travelled from his home in the Scottish Borders with his effervescently upbeat and charming daughter, Maggie Gordon, to connect with Liz Maxwell and us at the National Piping Centre.
We sat down with the three of them, appropriately in the library of the Piping Centre, for this exclusive interview, capturing the character and cause of Sandy Grant Gordon, the greatest supporter of Highland piping in history.
pipes|drums: Thanks very much, Sandy, for getting together with us. And Liz Maxwell, also from Glenfiddich, we really appreciate it. You've been sponsoring piping events for 40-odd years now, since 1974, I believe was the first Grant's championship.
Sandy Grant Gordon: Yes.
Liz Maxwell: Yes. 1974.
p|d: How did that start? Was it a connection with a certain individual or . . .
LM: It was a conversation with Seumas MacNeill and one of our marketing directors. No idea how it started but that's when the seed was sewn and the whole thing started then.
p|d: And was there a particular connection with piping in your family, Sandy?
LM: Uncle Frank, which you probably . . .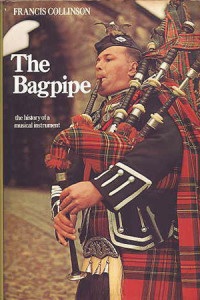 SGG: Yes, Francis Collinson was my mother's sister . . . was married to my aunt.
p|d: And Francis Collinson wrote The Bagpipe: The History of a Musical Instrument.
SGG: That's right, yes.
p|d: A well-known book, I believe in the 1970s when it was published.
SGG: Yes, that's right. So he was a direct connection that we had with the piping world.
p|d: But did he introduce you to the idea of sponsorship at all?
SGG: No. No. Who was it?
p|d: Was it Seumas?
LM: Probably not. Probably just be this marketing idea of what can we do to support Scottish culture. And the bagpipe was the one that was chosen, and it started then.
p|d: Well, now Glenfiddich is almost synonymous with great piping events, including Piping Live!, this event that we're at now in the eleventh year, I believe.
SGG: This is the lady [Liz Maxwell] who has been involved with that since the start.
LM: This one, yes, from day one, yes.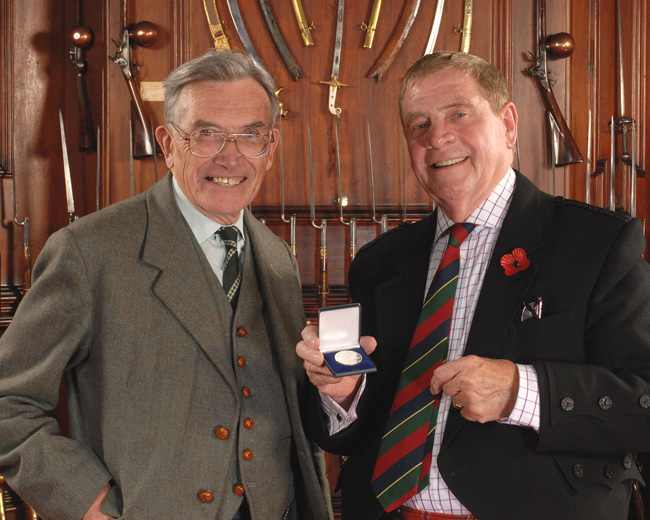 p|d: And, of course, the Glenfiddich Championships, which is the top event of any solo piper's career. If you make it to the Glenfiddich, it's . . .
SGG: Well, bearing in mind, it's an operation I can . . . Well, Liz would remember better than I would, but we when we started we were so very cautious as to how we would go. Because . . .
LM: It was virgin territory. We didn't know.
SGG: It was felt that people . . . that there might be a bit of suspicion amongst sort of conservative pipers.
p|d: Really?
SGG: Yes, it was felt that sponsorship there could be regarded as being a bit too commercial. And, by and large, you know, you don't think of that now but when we started we were worried about that. But it went well. From day one, it went off very well.
p|d: That's great. Well, it seems to be a match. Like I said, Glenfiddich and piping are synonymous. Are there any pipers in your family, particularly, or anything like that?
SGG: Not that I know of.
LM: A musical family, though. Yes, you're a very musical family.
SGG: Yes, we certainly have had . . . I'm trying to think who all there has been. We've all got a different form of interest in the musical world.
Maggie Gordon: Historically, who was the boys' march in Dufftown, Dad?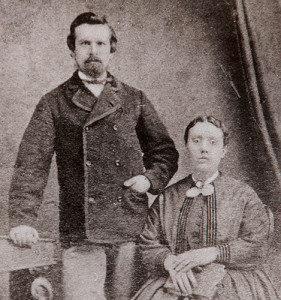 SGG: The Boys' Walk?
LM: Okay, but they're not piping in there, that was . . .
SGG: There would be at Dufftown. It's the New Year's Day is what's known as the Boys' Walk. The boys who parade, who mainly sort of . . . are the geriatric boys. <laughs> But it's a march that they begin at the centre of the town and they all go out . . . because Dufftown is sort of like a cross. And so we all go off up one leg of the cross and turn around and come back again down the other side.
p|d: On New Year's Day?
SGG: Yes.
p|d: And there would always be pipers who would be leading that?
SGG: There'd be pipers, yes.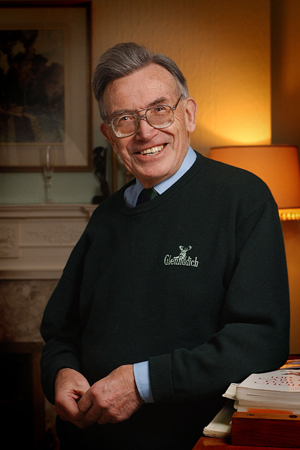 p|d: Very good. Are there particularly memorable piping events that you've been involved with? Can you remember any Glenfiddich Championships stood out in your mind?
SGG: That would be difficult. You would probably have a better understanding . . .
LM: I can't think of one that would be better or more interesting than the others. They all have their own interesting aspects. And the different competitors can give a slightly different feel on the day. But it changed from the Grant's Piping Championship to the Glenfiddich Piping Championship, oh, maybe 1980? I can't really remember when that would be.
SGG: Yeah.
LM: But a lot of people still refer to it as "The Grant's."
p|d: Grant's, yeah, that's right.
LM: But the same people in the audience at Blair Castle, a lot older now, but you see the same faces year in and year out, coming along. And, of course, we had the wonderful Duke [of Atholl] and the late Duke who presented the prizes at the end of the event. That was just the icing on the cake for us. That was lovely. We don't have that anymore, but we have the lovely Maggie [Gordon] who does that. And it was, that was nice. But a memorable occasion, I can't really think of one that stood out.
p|d: What about the year of the boycott, the piping boycott? No one remembers what exactly it was about, but there must have been some challenges that year.
LM: Yeah, we . . .
SGG: Yes. We just ran the thing and . . .
LM: We did have a conversation, if you remember . . .
SGG: Yes.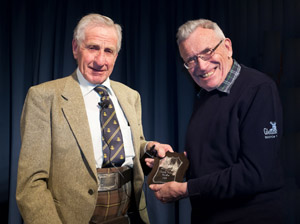 LM: . . . in West George Street [Edinburgh], I think it was. Murray Henderson was the president of the CPA at that time. And I think with Willie McCallum and, gosh, I can't remember now, but they came into West George Street and had a meeting and suggested to them that we would not support the qualifying events for that year and they said they thought that probably was a very good idea. So we just drew out the results of the last 10 years of the championship and calculated who should . . .
SGG: Who would qualify on the basis of what had happened in the last 10 years, because we had the one year, and that suited everybody. But, you know, we paid homage to them . . . we respected . . .
LM: And we had a full house, which was probably the only competition of that whole year that did have the normal audience capacity. So it obviously didn't cause people to think we were doing the wrong thing.
p|d: For piping, overall, do you think it gets enough support in Scotland, by the community, by other organizations? I know that, obviously, you like to support the events, but would you like to see more involvement?
LM: I think there are other companies who could become involved in supporting events. I'm quite sure there are.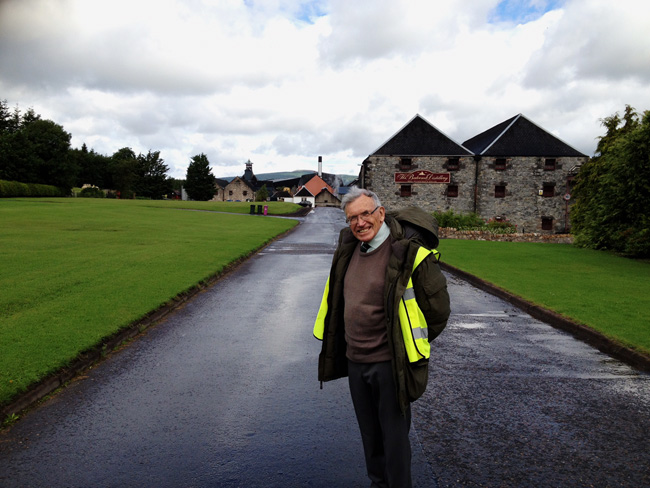 SGG: It's possible that actually what we do is well enough established that that puts other folk off.
LM: Well, I think we simply now support the continuation of the events that we have under the Glenfiddich umbrella. We don't really take on any additional events unless it's an exceptional thing. But there are other companies, I think, out there that could get involved in the support of the music, particularly the band side of things. We tend to be solo piping, except when we had our Spirit of Scotland Pipe Band, which was unique. But, no, I think there's room for other people to be involved in the support of the instrument.
p|d: Do you look for other piping events all the time to spread the Glenfiddich banner across?
LM: Not really.
p|d: Are you approached a lot?
LM: We are approached on a regular basis by lots and lots of different kinds of establishments. But it's not always possible. And a monopoly is not a good thing.
SGG: That's very true. If you are the only person who has any connection there and you elbow anyone else out coming in, that doesn't create a good impression.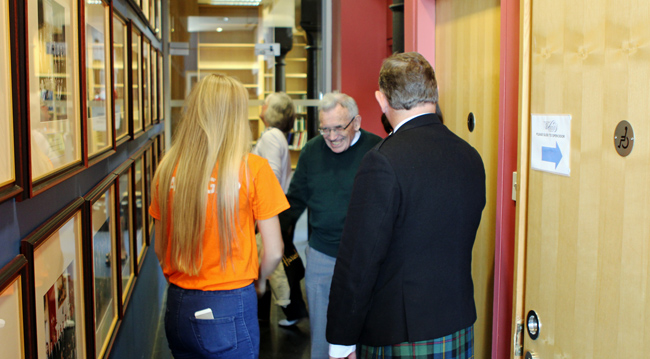 p|d: Yeah, it takes a deft touch with marketing to recognize that.
LM: But we really don't have marketing involved in any of the Glenfiddich events. We're, fortunately, ring-fenced, and to say we do our own thing is perhaps not the right way to describe it, but we don't have any of the marketing team stepping in to change things in a way that the family wouldn't want it changed.
p|d: So it's strictly what you, personally, want to . . .
SGG: Essentially, Liz is the competition. <chuckles>
LM: It's simply . . . I think we're very fortunate that we have the support to continue the way we would like it to go and it's been running very well for the last, almost 50 years. So I would think we must be going down the right road.
p|d: People don't know about the Glenfiddich involvement, that it's more of a personal thing rather than a "corporation" behind it.
LM: Well, it isn't . . .
SGG: Well, the name is the name and it's a good fit.
LM: Yes. It's not entirely that. We have the William Grant Foundation within the company who are very supportive and very caring about the things that have been already established that should continue the way . . . well, if it's not broken it doesn't need fixed. But we have that support behind us, which is really, really good.
p|d: And what do you think of Piping Live? I mean, Glenfiddich has been a sponsor since the very beginning. And you must come to it now and see it grow every year. It must be quite gratifying to be a part of that success.
SGG: It's good. And the good thing is we don't run it.
LM: <laughs> Yes, that's right. We just stand back and let someone else do all the work.
p|d: And what about the future plans for Glenfiddich's involvement in piping events? Do you see it continuing far ahead?
SGG: As far as I'm concerned, as far as I'm about, it will continue and as far as Liz is about, it will continue. And probably as far as Maggie is about, it will continue.
MG: Don't go there, Dad! <laughter>
p|d: Any clues as to any things coming up in the future that we might look forward to? Is there going to be any expansion to that competition or any other competition?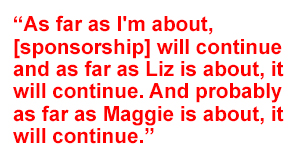 LM: Well, our live streaming is a great success. And this is the fourth year now that we are doing the live streaming. And we introduced little bits and pieces on an annual basis. But, as far as the qualifying events and the way the competition is run, I would doubt very much if we would ever have anything that was out of the ordinary. I don't know if the pipers would like that.
SGG: I suspect it is sufficiently established and is highly regarded and I think that it would need to be something very special that would make us change that. And if there were to be any changes we would have a fair degree of consultation to see that what was being done was acceptable to the piping community.
LM: My personal opinion is the success of the Glenfiddich, in particular, is Mr. Sandy's own thoughts of if there was a question of should this happen or shouldn't it happen? Should we do this or should we do that? And I would speak to him about it and he would say, "What do you think the pipers would like?" And if the answer was, "Yes, they would like it," it happened. And if it was, "No, they wouldn't," it didn't.
SGG: Yeah, that's about it.
p|d: That's a great approach to take.
SGG: And we don't press the publicity angle. And that is, in a sense, well enough established. We get what we want on that front. But we don't have to bang the drum too much on that front.
p|d: Well, that's terrific. It's been great talking to you. We really appreciate it and think the whole piping world really appreciates everything that you've done for piping.
SGG: Well, actually, with hindsight, Liz is the lady who takes the credit for this. It's been established in a way that it has not been too commercialized. But because of that, it gets us probably more publicity than as much as we would expect.
LM: I would think goodwill is immeasurable, and I think we get a fair share of that.
p|d: That's great. Well, long may it continue.
SGG and LM: Thank you.
p|d: Thanks very much.
We thank Sandy Grant Gordon, Liz Maxwell and Maggie Gordon, and National Piping Centre Director Roddy MacLeod for their assistance with making this interview possible. Stay tuned to pipes|drums Magazine for the next in our series of exclusive interviews, which number more than 80 over nearly 30 years.