Sean McKeown wins The Livingstone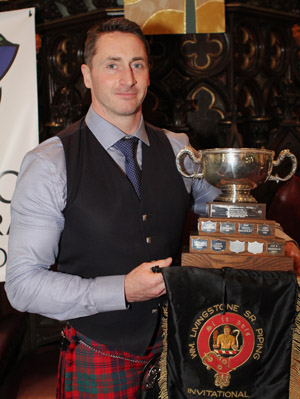 Hamilton, Ontario – May 13, 2017 – Sean McKeown was the overall winner of the 39th annual William Livingstone Sr. Memorial Invitational Solo Piping Competition. Held at St. Paul's Presbyterian Church, in Hamilton, Ontario, in a temporary shift away from its usual home at Officers' Mess at the Argyll & Sutherland Highlanders of Canada's Main Street Armoury due to renovations to the historic building. It was McKeown's first overall win of the competition. The contest comprises two events, a piobaireachd contest in the afternoon and a March, Strathspey, Reel, Hornpipe & Jig at night.
Stay tuned to pipes|drums for video from the light music event.
Piobaireachd
1st Ian K. MacDonald, Whitby, Ontario, "Lament for Patrick Og MacCrimmon"
2nd Sean McKeown, Toronto, "Lord Lovat's Lament"
3rd Nick Hudson, Houston, "Beloved Scotland"
MSRHP&J
1st Callum Harper, Bolton, Ontario,  "Colonel MacLean of Ardgour," "P-M Hector MacLean," "Kildonan," "Jack Adrift," "Skylark's Ascension"
2nd Sean McKeown,  "MacLean of Pennycross," "The Islay Ball," "Sandy Cameron," "The Moving Cloud," "The Thief of Lochaber"
3rd Nick Hudson, "Invergordon's Welcome to Her Majesty Queen Elizabeth II," "The Piper's Bonnet," "Sandy Cameron," "Jack Adrift," "John MacDonald's Exercise"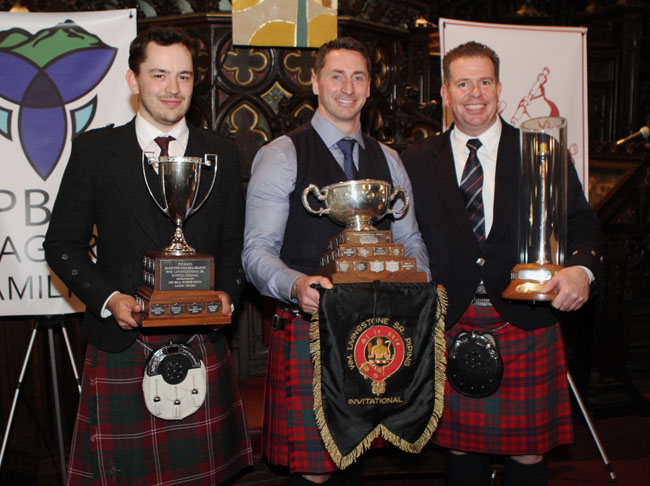 Also competing but not in the prizes: Andrea Boyd, Ottawa; Andrew Carlisle, Pittsburgh; Ben McClamrock, Baltimore; Derek Midgley, Tinton Falls, New Jersey; and Glen Walpole, Kincardine, Ontario. James P. Troy of Victoria, British Columbia, withdrew from the competition.
Judges of both events were Peter Aumonier, Bob Worrall and John Wilson. Ken Eller was master of ceremonies.
The competition was envisioned by Ontario piping luminary Bill Livingstone Sr. in 1978, and then made a memorial to him following his death in 1983. The event is organized by the Niagara-Hamilton Branch of the Pipers & Pipe Band Society of Ontario.