Set Tunes '17 a Silver salute to MacLeod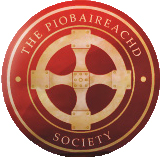 The Piobaireachd Society has announced the piobaireachds that competitors at the Northern Meeting at Inverness, Scotland, the Argyllshire Gathering at Oban, Scotland, and assorted events around the world that choose to use them in 2017. While the Gold Medal and Senior lists are a compendium of old favourites, the Silver Medal list inject a new flair.
Silver Medal competitors will have to choose two tunes each from two separate lists, one comprising all compositions by the late Donald MacLeod, the other from the recently released Book 16 in the Piobaireachd Society's Collection.
With the exception of the Donald MacLeod list, all of the tunes are found in the Piobaireachd Society Collection or the Kilberry Book of Ceol Mor, and the organizations provides its usual proviso that competitors who want to play alternative settings should submit "legible scores, indicating the origins of the settings, to competition organisers along with their tune selections."
Most of the piobaireachds in the 2017 lists can be found in William Donaldson's rich Set Tunes Series, available for free to all readers of pipes|drums. In the series that now numbers more than 120 compositions, Donaldson analyzes each of the alternative settings known to exist for individual tunes.
"I'm sure that list that will raise most comment is the Silver Medal list," said Piobaireachd Society President Jack Taylor. "We are maybe going out on a limb here, with tunes from Book 16 and Donald MacLeod. Together with the fact that the tunes will be unfamiliar to players, and largely to judges, is that they are not the easiest which could have been chosen from either source. We think though that the standard of play in the Silver Medal is high, and that the players will be able to handle those tunes well, though undoubtedly it will take some work. They are all attractive tunes. I think that, once learned, they might well stay in a player's repertoire."
Senior (submit four, play one)
"Colin Roy MacKenzie's Lament"
"Craigellachie"
"In Praise of Morag"
"Lament for Ronald MacDonald of Morar"
"My Dearest on Earth give me Your Kiss"
"Rory MacLoude's Lament"
"The Prince's Salute"
"The Unjust Incarceration"
Gold Medal (submit four, play one)
"Beloved Scotland"
"Lady MacDonald's Lament"
"Lord Lovat's Lament"
"Nameless: Hiharin dro o dro"
"The King's Taxes"
"The MacDougalls' Gathering"
"The Park Piobaireachd" (No. 2)
"The Vaunting"
Silver Medal (submit two from each list, play one)
Group 1 (Piobaireachd Society Collection Book 16)
"Hail to My Country"
"Lord Berisdale's Salute"
"Rev. Dr. Norman MacLeod's Lament"
"The Sword's Lament"
Group 2 (Donald MacLeod collections)
"Cronan Phadruig Seumas"
"Lament for John Morrison of Assynt House"
"Lament for the Iolaire"
"Roderick MacDonald's Salute"
Taylor added that, "The Gold and Senior lists are more conventional. I think that they will appeal strongly and will provide good playing and listening over the season, and on the day."