SFU drummer ripped off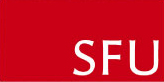 A drummer in the Grade 1 Simon Fraser University Pipe Band of Vancouver had two Andante Next Generation Reactor snare drums and harnesses stolen from his vehicle in the early morning of June 18th in the docile town of Coquitlam, British Columbia.
According to band pipe-sergeant Jack Lee, the thieves stole other items, and the local police are on the lookout in the unlikely event that the crooks might try to fence the custom instruments, which are supplied to the band as part of a sponsorship agreement with Andante of Northern Ireland.
"It is a very unfortunate incident," Lee said. "We are confident that the thieves will have no interest in Scottish snare drums. We are certainly hoping to get the equipment back."
Lee added that "it would be challenging to replace everything in time for the World championships in August."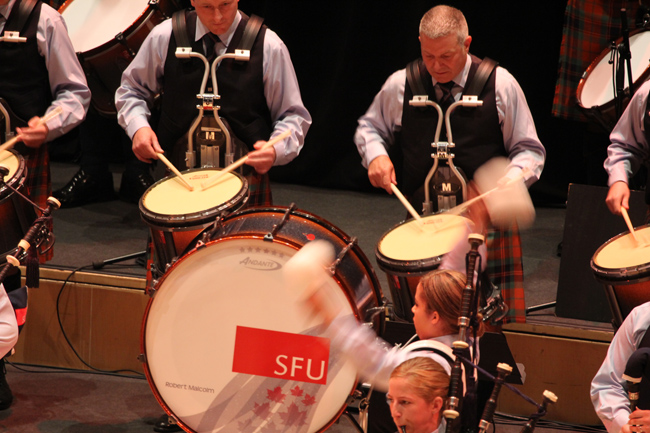 The drums were reportedly in the trunk (boot) of the player's car, which he parked after competing at the BC Highland Games in Coquitlam on June 17th. The car was the only one broken into, despite four other vehicles reportedly parked in the same driveway.
It's not the first time the SFU organization has been hit with instruments being stolen. In June 2003 a piper with Robert Malcolm Memorial had her pipes taken, only to be recovered shortly after. And in June 2013 a piper with the Robert Malcolm Memorial band had his pipes stolen after leaving them unattended after a band practice.
Theft of bagpipes is more common than pipe band snare drums being stolen. Pipes are most often taken in pub settings when celebrating band members aren't looking. Almost every pipe band, though, requires pipers to provide, and thus replace, their own instrument, excepting the band chanter. Drums are almost always provided to drummers by the band, and whether the SFU drummer will have to pay to cover any costs incurred by the band is not known.
A custom Andante Next Generation Reactor snare is retail priced around $1,300.
The local police are on the case.