Sherriff Memorial invitees getting ready for November 15th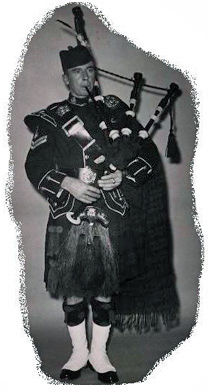 The 10 contestants who have earned a spot in the 19th annual George Sherriff Memorial Amateur Invitational Solo Piping Competition on Saturday, November 15th at St. Paul's Presbyterian Church, in Hamilton, Ontario, have been settled, featuring top amateur pipers from across North America:
Tyler Bridge, Ontario
James Dyson, Nova Scotia
Andrew Hahn, California
Tyler Harris, Ontario
Liam Hilder, British Columbia
Andrew Hutton, Ontario
Kaitlin Kimove, Ontario
Kevin McLean, British Columbia
Sean Regan, Virginia
Jack Williamson, Kansas
"The Sherriff" is seen as one of the best events in the world for amateur pipers, often a swan song for competitors moving to the Professional class. Competitors are decided based on recommendations and results from the various associations across the continent, with an informal per-capita weighting based on the total number of competing pipers in their respective regions.
There are three events that comprise the Sherriff, beginning with 6/8 Marches at 10 am; Piobaireachd at 1 pm; and MSR at 7:30 pm.
Led by renowned piper, teacher, composer, and host Bob Worrall, the event is organized by a team of volunteers and the Pipers & Pipe Band Society of Ontario. Judges for all events at this year's Sherriff Memorial are Andrew Berthoff, Toronto; Patricia Henderson, Kirriemuir, Scotland; and Iain MacDonald, Regina, Saskatchewan.
The competition is named in honour of the late George Sherriff, who committed much of his life to teaching piping in the Hamilton area.