Speirs, Drummond big winners at MacLellan Memorial
Edinburgh – October 7, 2017 – Iain Speirs of Edinburgh took home the overall trophy in Premier grade solo events, and Cameron Drummond, also of Edinburgh, won every light music event he played in at the annual Captain John A. MacLellan MBE Solo Piping Competition at the Army School at Inchdrewer House. The competition is named in honour of the late piper who had a lifetime career with the military. He was voted to pipes|drums' list of the 20 greatest pipers of all time.
+ The Greatest 20 Pipers in History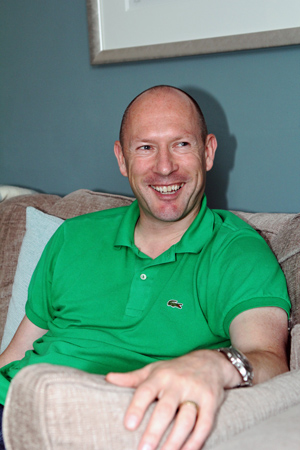 Speirs and Drummond are fresh from winning the Clasp and Silver Star MSR, respectively, at the Northern Meeting at Inverness.
+ Inverness Day 1: Henderson takes Gold, Easton Silver, Duncan: A-MSR, Drummond: Silver Star
+ Inverness Day 2: Iain Speirs wins Clasp, Leask B-MSR, MacColl HP&J
Premier
Piobaireachd
1st Iain Speirs
2nd Callum Beaumont, Linlithgow, Scotland
3rd Glenn Brown, Glasgow
4th Faye Henderson, Edinburgh
Judges: Ronnie McShannon, John Wilson
MSR
1st Cameron Drummond
2nd Gordon McCready, Renfrew, Scotland
3rd Iain Speirs
4th Ben Duncan, Edinburgh
5th Peter Hunt, Stevenston, Scotland
Judges: Ian Duncan, Iain McLellan
+ Iain Speirs: the pipes|drums Interview – Part 1
A-Grade
Piobaireachd
1st Cameron Drummond
2nd Peter McCallister, Dunblane, Scotland
3rd Jamie Forrester, London
4th Sandy Cameron, Roy Bridge, Scotland
5th Jonathan Greenlees, Glasgow
Judges: Stuart Samson, Tom Speirs
MSR
1st Callum Beaumont
2nd Sarah Muir, Glasgow
3rd Jonathan Greenlees
4th Jamie Forrester
5th Steven Leask, Glasgow
Judges: Jimmy Banks, Walter Cowan
B-Grade
Piobaireachd
1st Ben Duncan
2nd Steven Leask
3rd Steven Gray
4th John MacDonald
5th Sarah Muir
Judges: Andrew Frater, Colin MacLellan
MSR
1st Eddie Gaul, Dundee, Scotland
2nd Matt Wilson, Dollar, Scotland
3rd Callum Moffat, Lockerbie, Scotland
4th Caitlin MacDonald, Glasgow
5th Andrew Donlon, Washington, DC
Judges: Jim Henderson, Willie Morrison
Open Hornpipe & Jig
1st Cameron Drummond
2nd Callum Moffat, Lockerbie, Scotland
3rd Gordon McCready
4th Glenn Brown
5th Steven Gray, Lockerbie, Scotland
Judges: Walter Cowan, Iain McLellan, Ronnie McShannon, John Wilson
C-Grade
Piobaireachd
1st Archie Drennan
2nd Kate Kimove
3rd John Cameron
4th Gwenael Dage, Brittany
5th Eireann Iannetta MacKay, Edinburgh
Judges: Patricia Henderson, Logan Tannock
MSR
1st Ciaren Ross, Glasgow
2nd Archie Drennan, Drumnadrochit, Scotland
3rd Kate Kimove, Halifax, Nova Scotia
4th John Cameron
5th Dan Nevans
Judges: Euan Anderson, Robert Barnes