Spring Gatherin' back in Belfast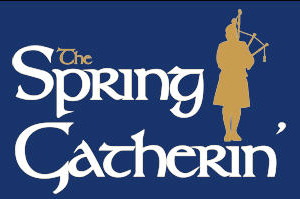 After encountering significant challenges from the Royal Scottish Pipe Band Association around its debut event in 2015, some might have wondered if The Spring Gatherin' in Belfast would take place again, but organizers have revealed that the concert-laden piping and drumming festival, competition and workshop will return on April 8-9 at the Ramada Plaza Shaw's Bridge hotel.
The event has expanded its list of confirmed performers with the addition of three flute bands, which are every bit as if not more popular than pipe bands in Northern Ireland. The Ballinran Flute Band, Cahard Flute Band and Kellswater Flute Band will join Grade 1 Ravara, Grade 3B Major Sinclair Memorial, and Grade 4A Portavogie pipe bands, all of Northern Ireland. Also added to the bill is the Coleraine Fife & Drum Band.
"It is clear from the reaction of both the participants and audience this year, that the event is a much needed addition to the calendar of the pipers and drummers in Ireland and beyond, with its laid back style and proximity to its audience the atmosphere created by this mix was appealing to all," Director Colin Wasson said in a news release. "It also became apparent there was a desire from bands outside the world of piping to be included in such an event and create a hub which all genres could buy into and enjoy."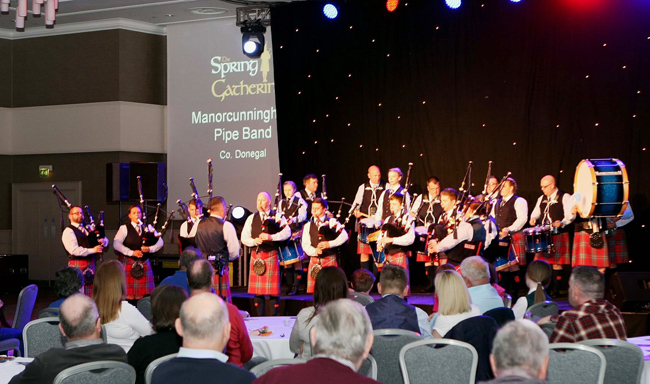 The event features concert performance and solo piping and drumming competitions, as well as a workshop by prominent pipers and drummers to wrap up the weekend. The Spring Gatherin' was inspired by the success of the well-established annual Winter Storm competitions, recitals and workshops in Kansas City.
The original concept for the 2015 Spring Gatherin' included a pipe band competition, but one that deviated from rules set by the RSPBA. The RSPBA allegedly put pressure on bands that had committed to compete to withdraw, and the organizers then modified the event to be only non-competition performances for pipe bands. One RSPBA executive resigned reportedly over the matter.
Mervyn Herron of the RSPBA's Northern Ireland branch has agreed to return to The Spring Gatherin' as event controller.
"We consider the inaugural Spring Gatherin' to have been a great success, with extremely positive and encouraging feedback given from many participants and attendees, and we are delighted that it is returning in 2016," Wasson continued. "Many have emphasised how well organised they found the 2015 event to be. In fact, all feedback received has been 100% positive. The common thread we all kept hearing was that pipers and drummers have been waiting for an event like this to happen in the UK for a long time and that they hope it returns for many years to come."
Tickets for the event begin to go on sale on February 27th.