St. Laurence O'Toole bringing acclaimed concert to Armagh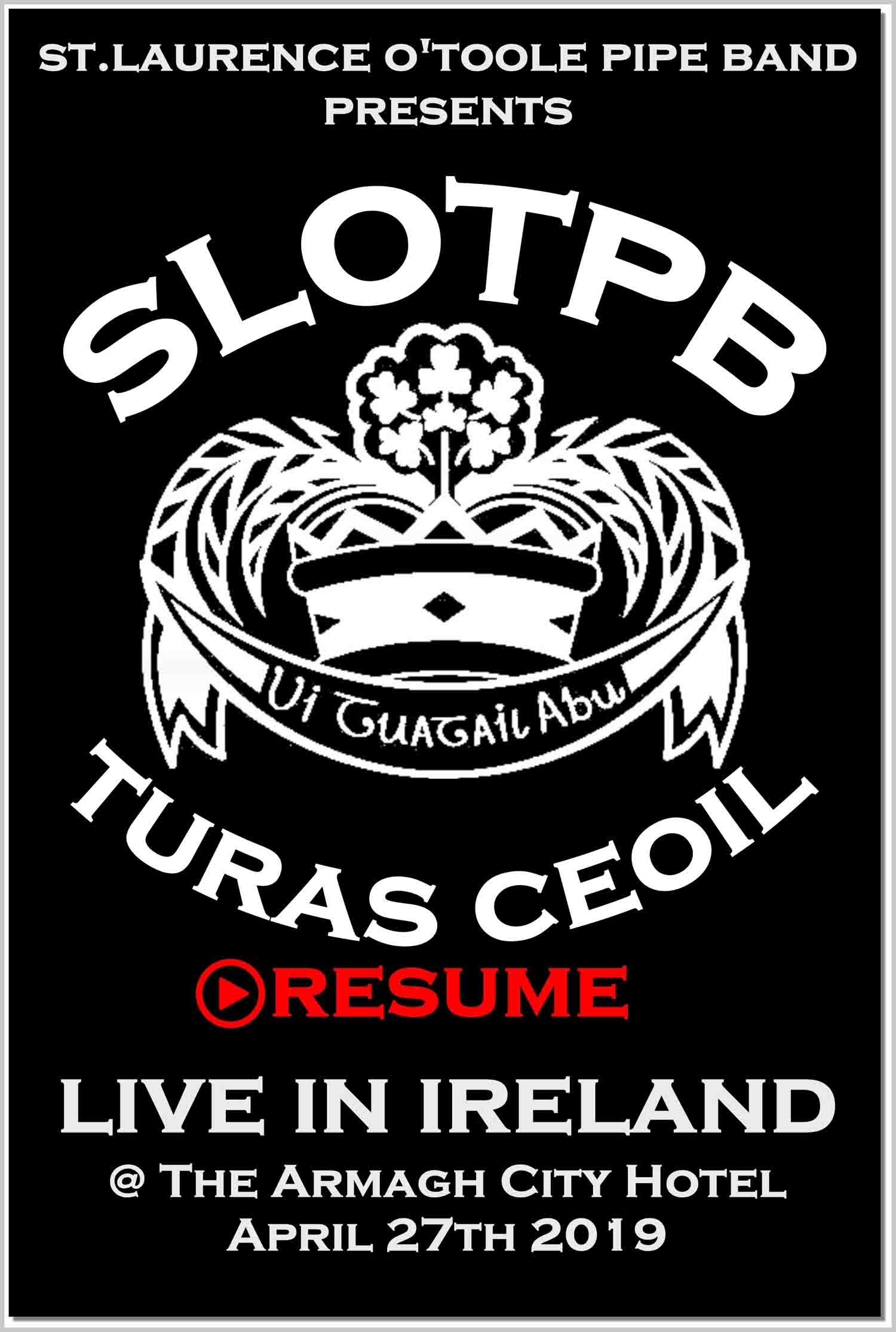 The Grade 1 St. Laurence O'Toole of Dublin will bring their well-reviewed "Turas Ceoil" concert first staged at the Glasgow Royal Concert Hall last August to the 1,000-seat Armagh City Hotel in Armagh, Northern Ireland, on Saturday, April 27, of next year.
The Pre-World's show sold out the 2,100-capacity Glasgow venue, with eager pipe band enthusiasts even standing on the sidelines to have a listen to the 2018 United Kingdom and Scottish Champions. The concert received a four-gracenote rating by Alex Gandy, who reviewed the event for pipes|drums subscribers.
+ Review: St. Laurence O'Toole's finesse highlighted
"We really didn't expect the huge levels of appreciation we have received following our show last August," SLOT Pipe-Major Alen Tully said. "We've had an unbelievable amount of enquiries about whether we may ever put the show on again, surprisingly from some people who were at the show and also from many who couldn't make it across to Glasgow for the original."
Coda, the seven-member male vocal group that performed with the band in Glasgow, will also take the Armagh stage, along with many of the other musicians from the original show.
"Considering we have all the material still in our repertoire, we felt it would be a great opportunity to perform it once more for our followers who missed out or even for those who would like to experience it for a second time. We will freshen the show a little so that for anyone who has seen the original will have a surprise or two, however the majority will be the same as the last one," Tully added.
Tickets to the April 27 concert went on sale on October 18, and are priced at £17.