Stewarding: there's an app for that…soon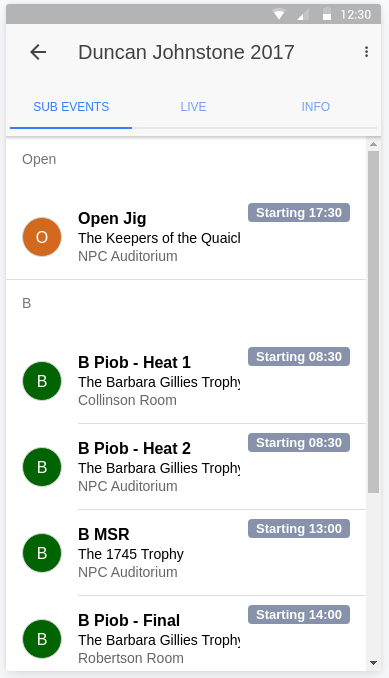 Anyone who has competed as a soloist or with a band – and that's 99% of you reading this – will understand that a competition is often only as good as its organization, and "organization" often means two things: the draw and the stewarding.
Maël Sicard-Cras a resident of Glasgow and a native of Douarnenez, Brittany, is a competing soloist and a piper with the Grade 1 ScottishPower Pipe Band and, by profession, a software developer. He recognized the potential to improve the whole draw and stewarding process, and has put together a mobile app, still in beta-testing mode, that has already streamlined a few complicated contests in Scotland.
The recent Duncan Johnstone Memorial Solo Piping Competition at the National Piping Centre assembled 75-odd B- and C-Grade contestants in several events, with a number of progressive tuning rooms and orders of play.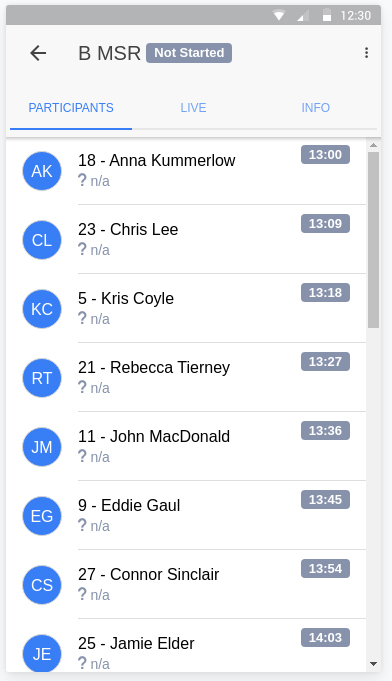 But the usual battalion of stewards was reduced to a small platoon thanks to his new app, and, by all accounts, the event ran like a Swiss watch, with competitors knowing exactly who was playing what, where, when, and for how long.
"The app idea came to me as a competitor, because I wish I knew how long I had to get ready, or when would my first performance be" Sicard-Cras said. "I also realized that during pipe band competitions, a lot of people end up missing performances because they don't know where or when they happen. So I came up with a solution."
His smartphone app is operated by the event organizers and stewards. With it they can update anyone interested on performers' statuses and times, even with a "scoreboard" overview of all events shown on a publicly-viewable screen – all in real-time.