Suspects picked for Sherriff line-up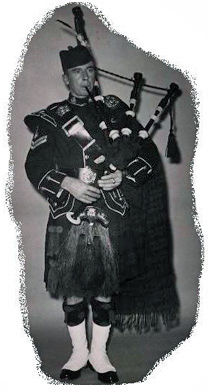 The 10 amateur pipers invited to the 2016 George Sherriff Memorial Invitational Competition on November 19th at St. Paul's Presbyterian Church in Hamilton, Ontario, have confirmed their attendance to one of the world's most prestigious solo piping events.
Maeghan Bielski, Middleboro, Massachusetts
Austin Diepenhorst, Santee, California
Roger Holland-Lye, Coquitlam, British Columbia
Andrew Hutton, Brantford, Ontario
Tori Killoran, Pitt Meadows, British Columbia
Gavin MacKay, Kitchener, Ontario
Michael McLeod, Greenwood, South Carolina
Christian Rhoads, St. Louis, Missouri
Alexander Seto, Aurora, Ontario
Sarah Simpson, Cavendish, Prince Edward Island
Diepenhorst, Hutton, Rhoads and Simpson are making return visits to the Sherriff, and Diepenhorst was the 2015 overall champion. Three female pipers are the most so far for the long-running competition.
The Sherriff consists of three events: 6/8 Marches, Piobaireachd and an MSR, with prizes awarded for each section and more prizes presented for overall winners.
Competitors are invited via a system that is weighted by relative piping geographical densities and top amateur pipers' competitive success over the past year, as nominated and recommended by their home associations. For example, Ontario and British Columbia, because of the larger numbers of competitors, generally receive three and two spots, respectively, while other regions will have one or two, depending on individual playing standards.
The 21-year-old competition is organized by a team of volunteers led by Bob Worrall, and sponsored by the Pipers & Pipe Band Society of Ontario.
The adjudicators for all events are Andrew Hayes, Donald MacPhee and Shaunna Hilder.
pipes|drums is one of the event's many sponsors.